Patriots wide receiver Josh Gordon has been suspended indefinitely for violating terms of his reinstatement under the substance abuse policy, as first reported by Tom Pelissero of NFL.com (on Twitter). On Thursday afternoon, the NFL made it official via press release.
The impending ban explains why Gordon took to Twitter on Thursday morning to announce that he's stepping away from the game to address his mental health.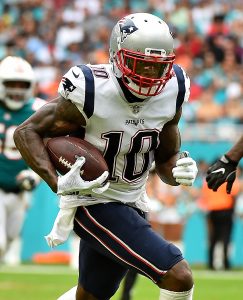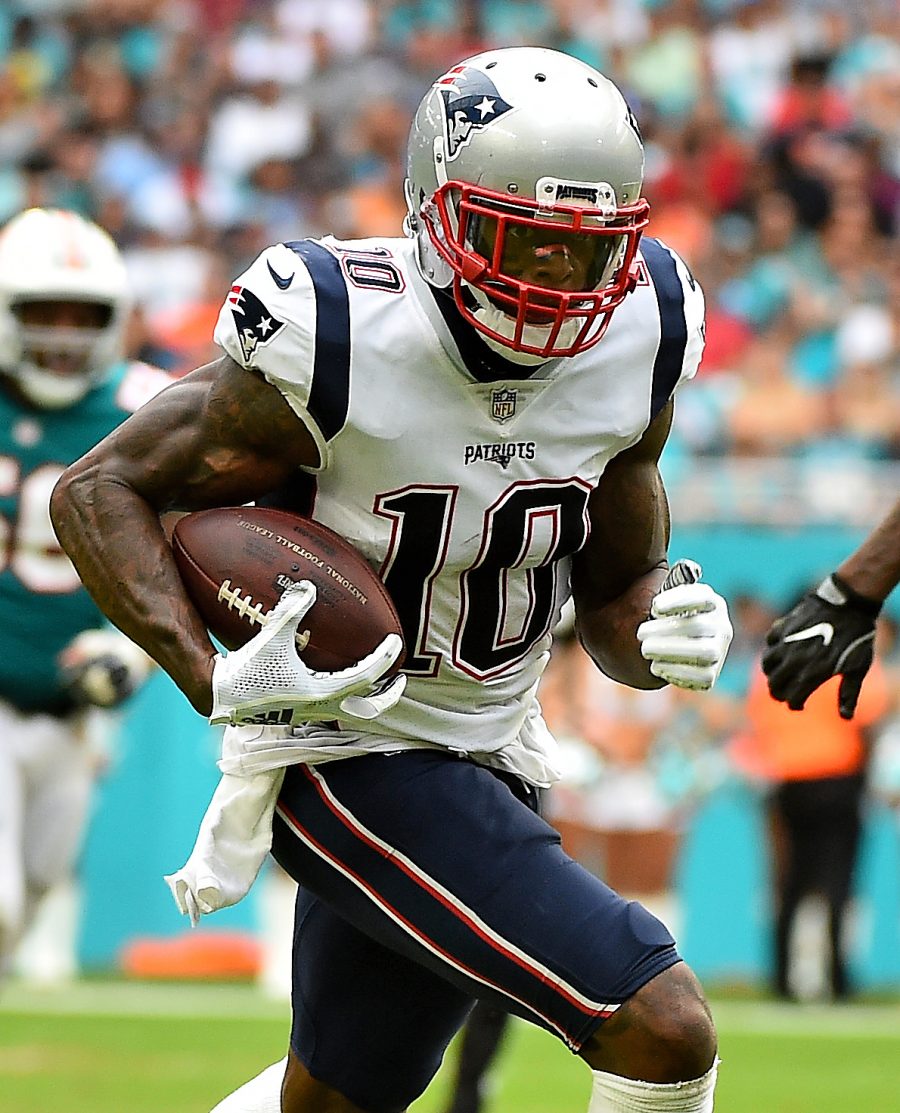 "I take my mental health very seriously. At this point, to ensure I remain able to perform at the highest level, [I am taking time away from football]," Gordon wrote on social media. "I have recently felt like I could have a better grasp on things mentally. With that said, i will be stepping away from the football field for a bit to focus on my mental health. I would like to thank Coach Belichick, Mr. Kraft, as well as countless others within the Patriots organization for their continued support. I want to thank my fans for their support as well as I continue down the path getting back to 100%"
Gordon remained in Stage 3 of the substance abuse policy even after reinstatement, so this is a truly indefinite ban with no one-year minimum, as is often the case with other lengthy suspensions. There is no timeline for Gordon's return and no guarantee that he'll be cleared to play for the 2020 season.
The Patriots knew the risk associated with the ultra-talented Gordon when they acquired him from the Browns in September. The rest of the league knew the risks involved as well, which is why the Pats were able to land the former All-Pro for a fifth-round pick, with a seventh-round choice coming back. Gordon's season with the Patriots – which may prove to be his last – ends with 40 catches, 720 yards, and three touchdowns across eleven games.
The Patriots are just two weeks away from the playoffs and are working to clinch a first-round bye. Losing Gordon stings, but they still have plenty of pass-catching weapons including Rob Gronkowski, Julian Edelman, Chris Hogan, and James White. Gordon, and the every-down threat he provides, will be missed, but it's hardly a death sentence for one of the league's strongest teams.
"We support Josh Gordon in his continued efforts to focus on his health," the Patriots said in a statement. "His attempt to do so is a private and personal matter, which we intend to respect."
Gordon has a long history substance abuse issues and has been suspended multiple times by the league office. His last ban, also of the indefinite variety, was lifted under the condition that he would stay sober. It'll be a long road back for Gordon should he try to play in the NFL again.
Gordon was hit with a ten-game suspension in 2014 and missed all of the 2015 and 2016 seasons due to substance-abuse trouble. After that, he did not suit up for the Browns again until December 2017 when he was reinstated. Gordon also missed Browns training camp this past year, reportedly checking himself into a rehab facility in fear of another substance-abuse relapse. He has also admitted to playing under the influence since high school, so his issues with drugs go back at least a decade.
Photo courtesy of USA Today Sports Images.
Follow @PFRumors