Two of Melvin Gordon's peers reset the stagnant running back market in 2018, but the Chargers back will wait to see what happens with a unique free agent before entering into extension talks with his own team.
By virtue of hitting the open market, Le'Veon Bell may land a deal which could conceivably surpass those of Todd Gurley and David Johnson. Or Bell's workload and injury history compared to those two may prevent his deal from breaking records.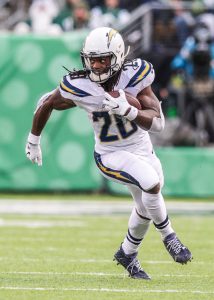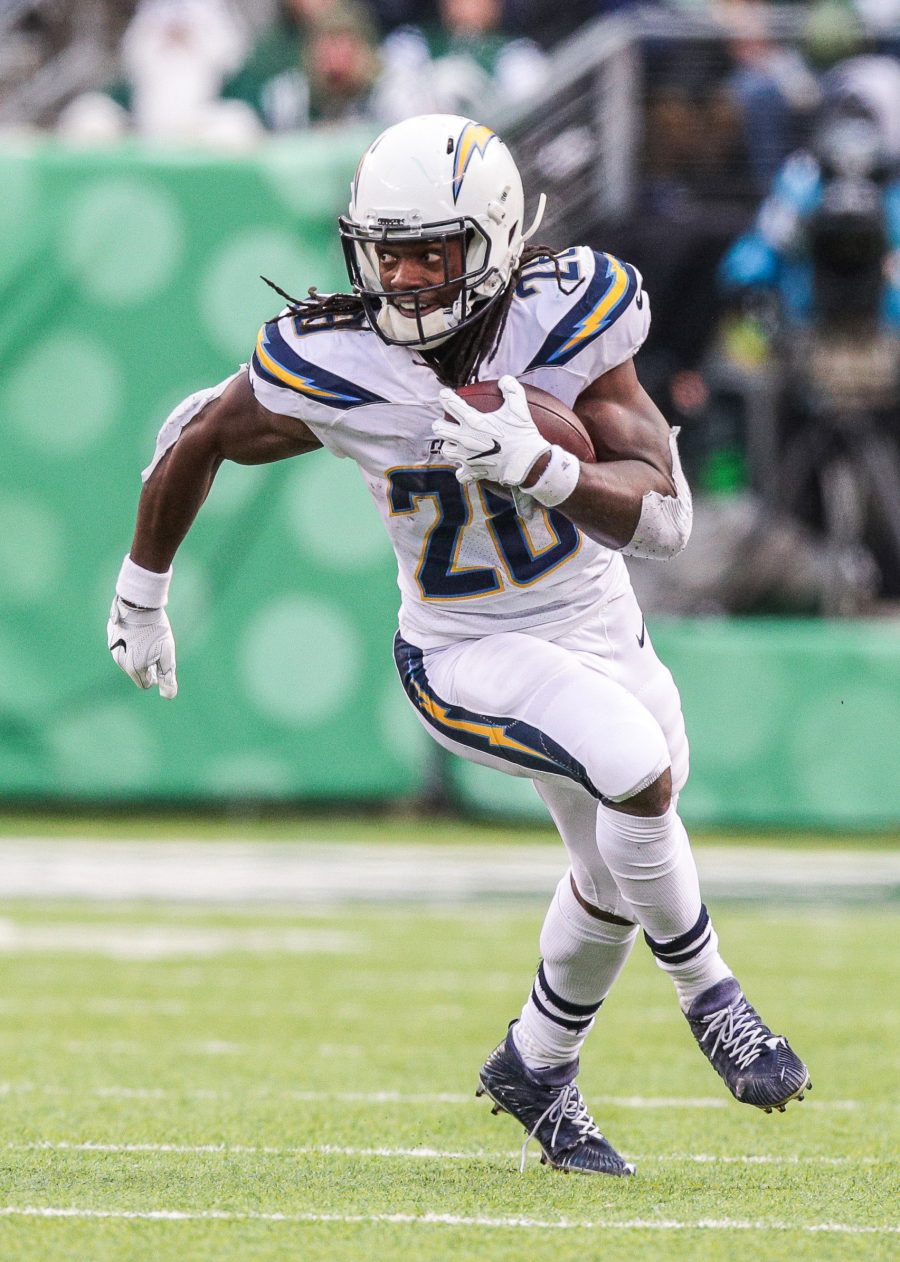 Either way, the running back market will look different after the soon-to-be ex-Steelers back signs his long-sought-after contract. And Gordon, going into his fifth season, will not commit to a Chargers long-term pact until this happens.
"I'm waiting. I'm sitting back waiting, waiting on Bell," Gordon said during an appearance on NFL Media's Around The NFL podcast (via the Orange County Register). "I'm glad it's changing because we (running backs) were getting devalued for a little bit. But me, David Johnson, Todd Gurley, I can go down a whole list, Bell, you name it, 'Zeke,' just game-changers, Alvin Kamara, all those guys."
Entering the 2019 offseason, the running back market is vastly improved from where it rested the previous few years. After Adrian Peterson's contract came off the Vikings' books, LeSean McCoy's $8MM-per-year deal led the way, before Devonta Freeman's $8.25MM-AAV accord — a lower percentage of the cap when the Falcons back signed, compared to McCoy's pact — raised it. Gurley pushed that to $14.38MM per year, with Johnson settling in at $13MM.
With no other backs signing for between the new top tier (Gurley and Johnson) and the second tier (topped by McCoy and Freeman's contracts) since last year, a sizable gulf exists. Averaging a career-high 114.6 yards from scrimmage per game last season, Gordon seemingly would be in line to land a deal in between the Gurley-Freeman gap. Bell may help determine what Gordon's next deal's numbers look like, with Ezekiel Elliott surely monitoring the proceedings closely as well.
Like Bell, Gordon's injury history (December IR trips in each of his first two seasons and four missed games in 2018) may come into play, only the latter likely will not have the luxury of hitting the market. The Chargers have Gordon locked down via team-friendly $5.61MM fifth-year option next season.
Photo courtesy of USA Today Sports Images.
Follow @PFRumors