While disagreements about the free agency cost of Le'Veon Bell and C.J. Mosley came up in the wake of the Jets breaking up their newly formed Mike Maccagnan–Adam Gase decision-making duo, the team's draft appears to have played a bigger role.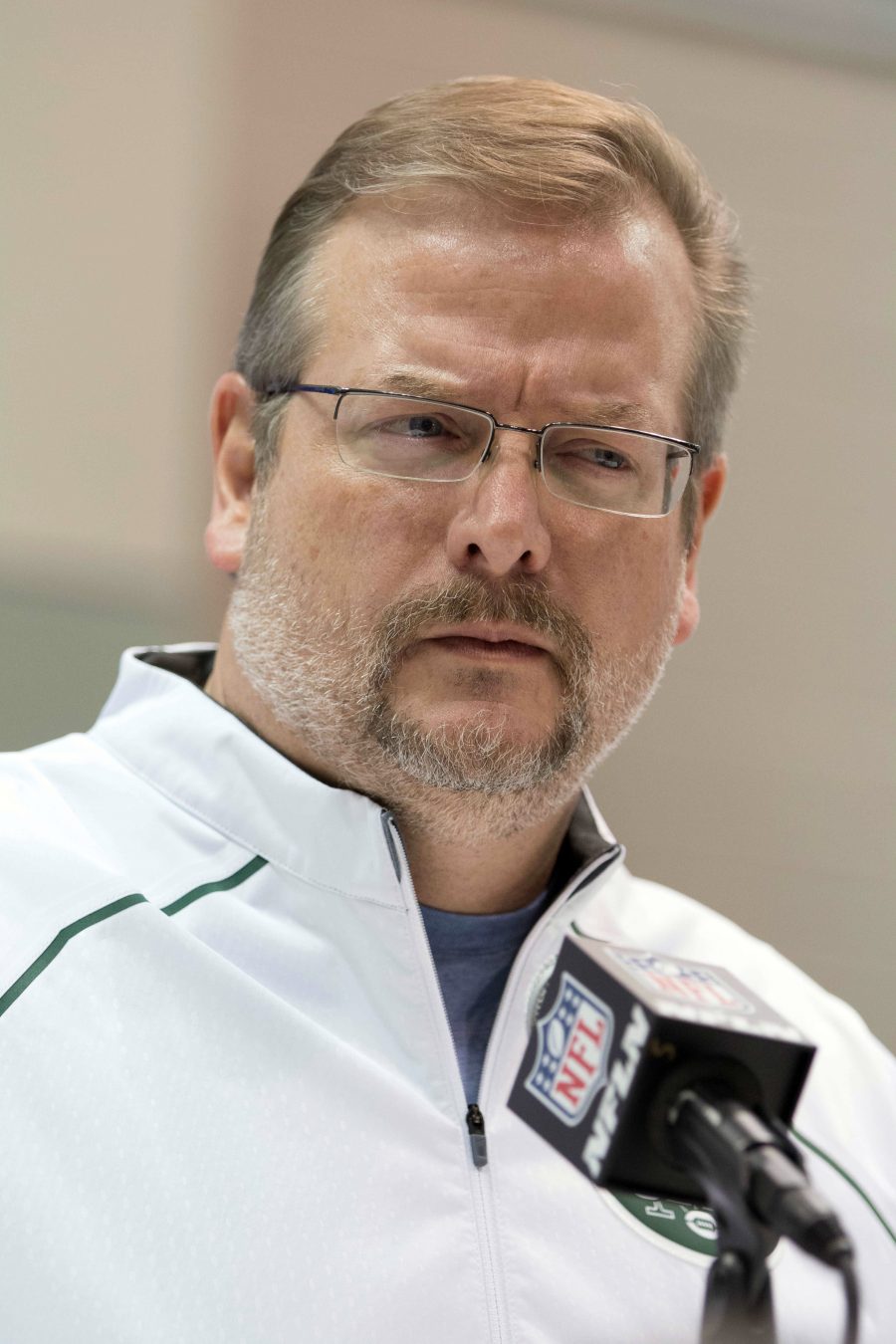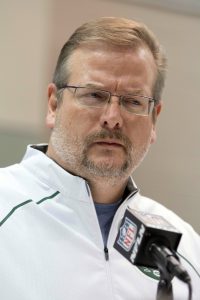 The Jets' pre-draft process did not consist of much input from Gase, with Manish Mehta of the New York Daily News reporting Maccagnan did not want his new head coach affecting his scouts' views on prospects. Gase then remained quiet during the Jets' draft-related meetings and was not a factor in the team's decision-making on draft night.
"It pissed Adam off," a Jets source told Mehta of Maccagnan limiting his input before the draft. "Mike didn't want him to speak up too much. It's a weird philosophy."
While Mehta adds Maccagnan used this strategy with Todd Bowles as well, Gase took his discontent to another level. The new Jets HC, who "badly" wanted to make recommendations on the types of players he wanted for his system, voiced frustration to many in league circles and prior to the draft moved his seat in the team's war room — which was captured on video for the networks airing the event — away from camera view.
Draft weekend did not feature any Gase objections to Maccagnan's picks and scant input from what Mehta refers to as a "detached" coach. This marked Maccagnan's fifth and final draft with the Jets.
"(Gase) literally took his seat and moved it," a Jets staffer in the war room informed Mehta. "That was extreme."
The Jets, who currently have Gase in the interim GM role, have taken understandable heat due to the timing of this firing. Some members of the franchise's brain trust would have given the go-ahead for CEO Christopher Johnson to fire Maccagnan in January, when Bowles was axed, but Johnson was leery of his ability to conduct simultaneous searches for a new coach and a new GM, Mehta reports. However, the awkwardness in the Jets' draft room looks to have pushed the relatively new decision-maker to break up the Maccagnan-Gase duo.
Photo courtesy of USA Today Sports Images.
Follow @PFRumors