The Redskins have essentially ruled out Alex Smith for the 2019 season. He has undergone several surgeries to repair his gruesome leg injury and remains without a timetable to return to practice.
But the 35-year-old quarterback has not announced intentions to retire yet. Smith wants to give what will be a daunting comeback a go but indicated he his a long ways off.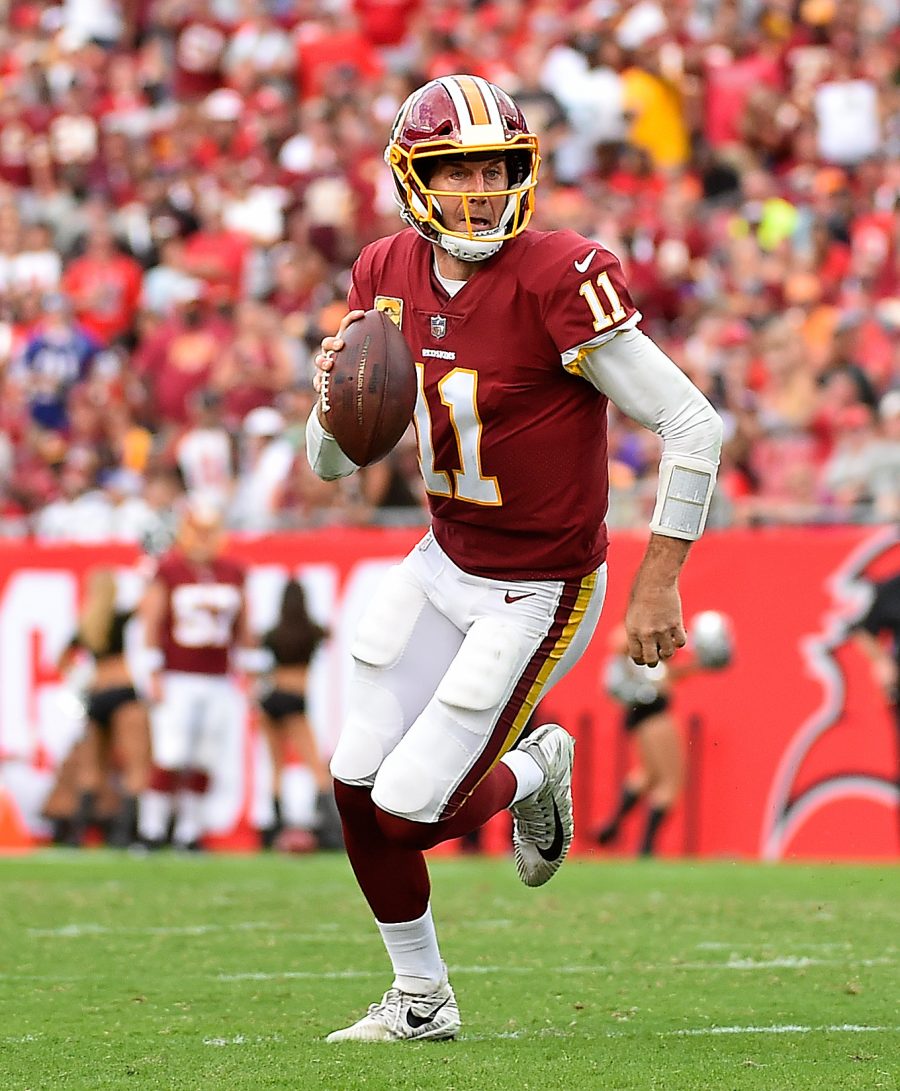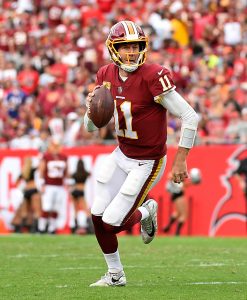 "That's the plan," Smith said, during an interview with Fox5DC's Angie Goff (video link), of making a comeback. "I got to conquer some more steps before I get there. Learn to run again. But yeah, I'm already throwing. Throwing's not a problem. I feel like I can throw, but dropping, moving around, change of direction … the stronger I get every week, the more I do, the more hopeful I am that (coming back) is a real possibility."
Infections and around a half-dozen procedures have Smith wearing an external fixator on his injured leg. But Smith said he is walking now and has been able to play golf. This comes after he was confined to a wheelchair for four months post-surgeries. He has resumed throwing passes at the Redskins facility, though those activities have obviously come with considerable movement restrictions.
While Smith is still tethered to the four-year, $94MM extension he signed last year, one that has him taking up $20.4MM of Washington's 2019 cap, the Redskins drafted Dwayne Haskins in the first round and traded for Case Keenum. Smith is signed through 2022.
Next season, Smith's cap number will rise to $21.4MM. Both Keenum and Colt McCoy will be free agents, so the Redskins will have some decisions to make regarding who will join Haskins in their 2020 quarterback room. NBC Sports Washington's J.P. Finlay does not see Smith and Haskins coexisting as healthy quarterback options. It would be a tough fit, salary-wise, but the Redskins will have a significant amount of money committed to Smith whether he's on the team or not. It would cost them more than $32MM in dead money to release Smith next year.
Photo courtesy of USA Today Sports Images.
Follow @PFRumors