There's been growing speculation that the Giants' quarterback situation is far from settled. Recently, the notion that rookie Daniel Jones could push Eli Manning for the starting job in training camp has been picking up steam. At the end of minicamp head coach Pat Shurmur's comments seemed to suggest the door was open for Jones to start, although there hasn't been much clarity.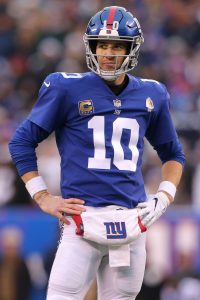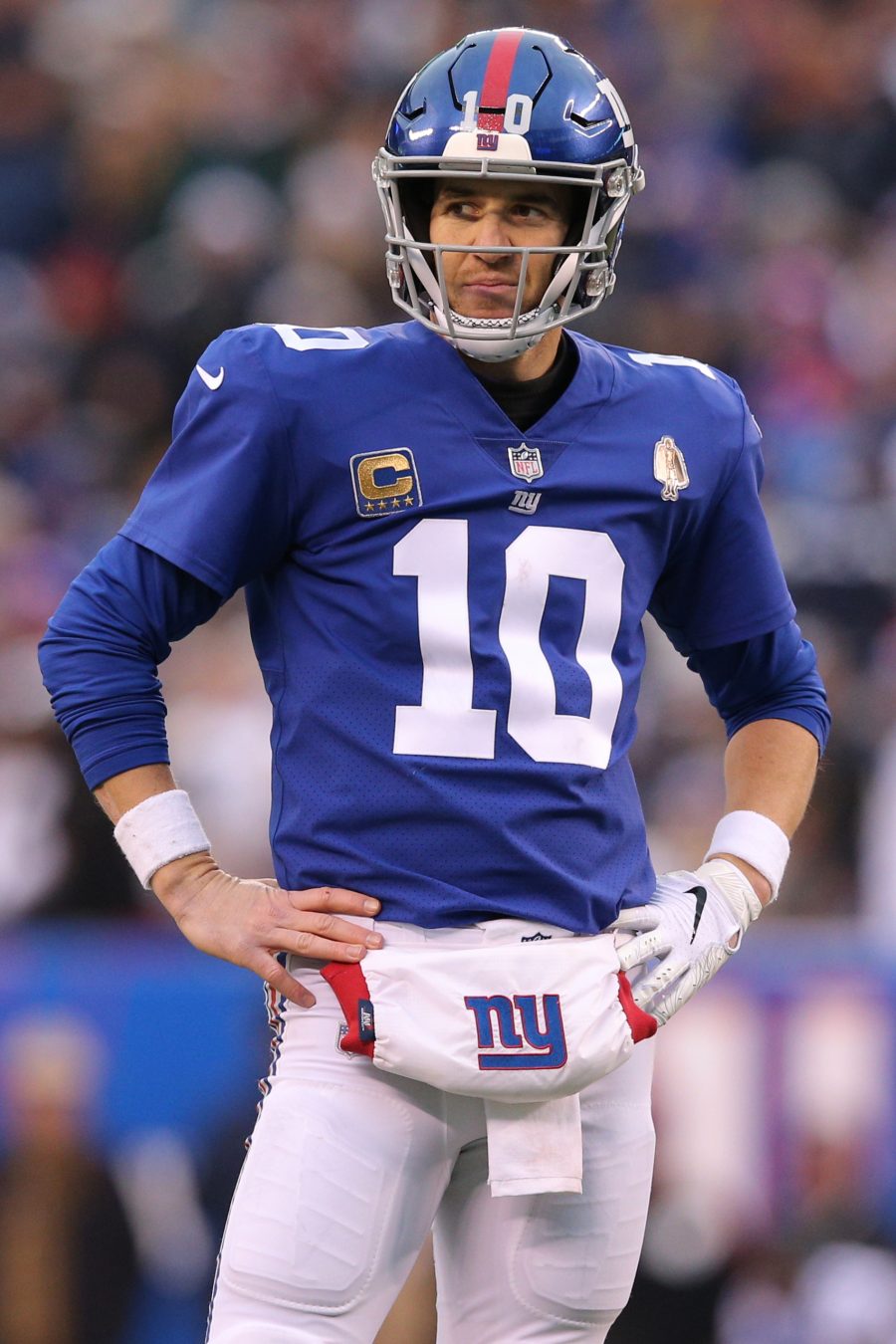 Speaking at his Manning Passing Academy, the longtime veteran told Rhett Lewis of NFL Network Friday that he isn't worried. Here's a look at some of the most notable topics from the interview, which will air in full later this evening.
On the prospect of competing for his job with Jones:
I mean no, I don't feel like it's a competition. I feel like I've got to do my job and I've got to compete every day and try to get better every day. That's the way it's been my whole life and that's just the way I've always approached practice every day to improve, to earn my place on the team, to earn the respect of the teammates and do it each year
On mentoring Jones:
I've always been good with young quarterbacks, whoever's been in there, trying to get them up to speed, teaching them about defenses or styles or what our defense plays. So I'm doing the same thing with Daniel and I'm going to be a good teammate, I'm going to do the best that I can do and help everybody on the Giants be successful.
On his own battle for the starting job in 2004, and how it relates to the situation now:
Definitely drawing back on that and I talk to Daniel and I see so many similarities in the situation and how things are going and just what he's trying to do, his personality. He's coming into this team, he's just trying to learn the playbook, learn the names of everybody, got to earn the respect of his teammates. He's got so much going on. He's got the New York media, dealing with them; all of a sudden they're saying things Day 1. … So just work hard, take your job seriously, but don't take yourself too seriously — if you can do that — enjoy your teammates, listen to your coaches and we're all in this together and we'll get through it
On people pointing out similarities between him and Jones:
I see it. He's a good kid, he's quiet and he's just trying to learn, get a good feel for when to let his personality come out. I was the same way. My rookie year I wasn't going to say — Tiki Barber, Michael Strahan, you got these big personalities — I'm just going to keep my mouth shut, be on time, work my tail off in the weight room, ask my questions to the coach after the meeting is over and make sure I know what I'm doing before tell Tiki what his route is or I tell Amani Toomer, 'Hey, I don't think you did that right.' You got to earn the respect. You got to get hit in the mouth a few times and get up … before you do a whole lot of talking.
Photo courtesy of USA Today Sports Images.
Follow @PFRumors