The Jaguars have been dealing with a lot of contract drama recently. Defensive end Yannick Ngakoue held out from the team's mandatory minicamp in pursuit of a longterm deal, and cornerback Jalen Ramsey recently made it clear he won't be taking a hometown discount from the Jags.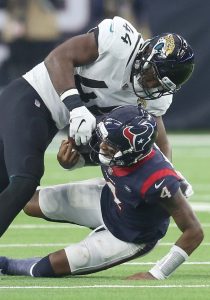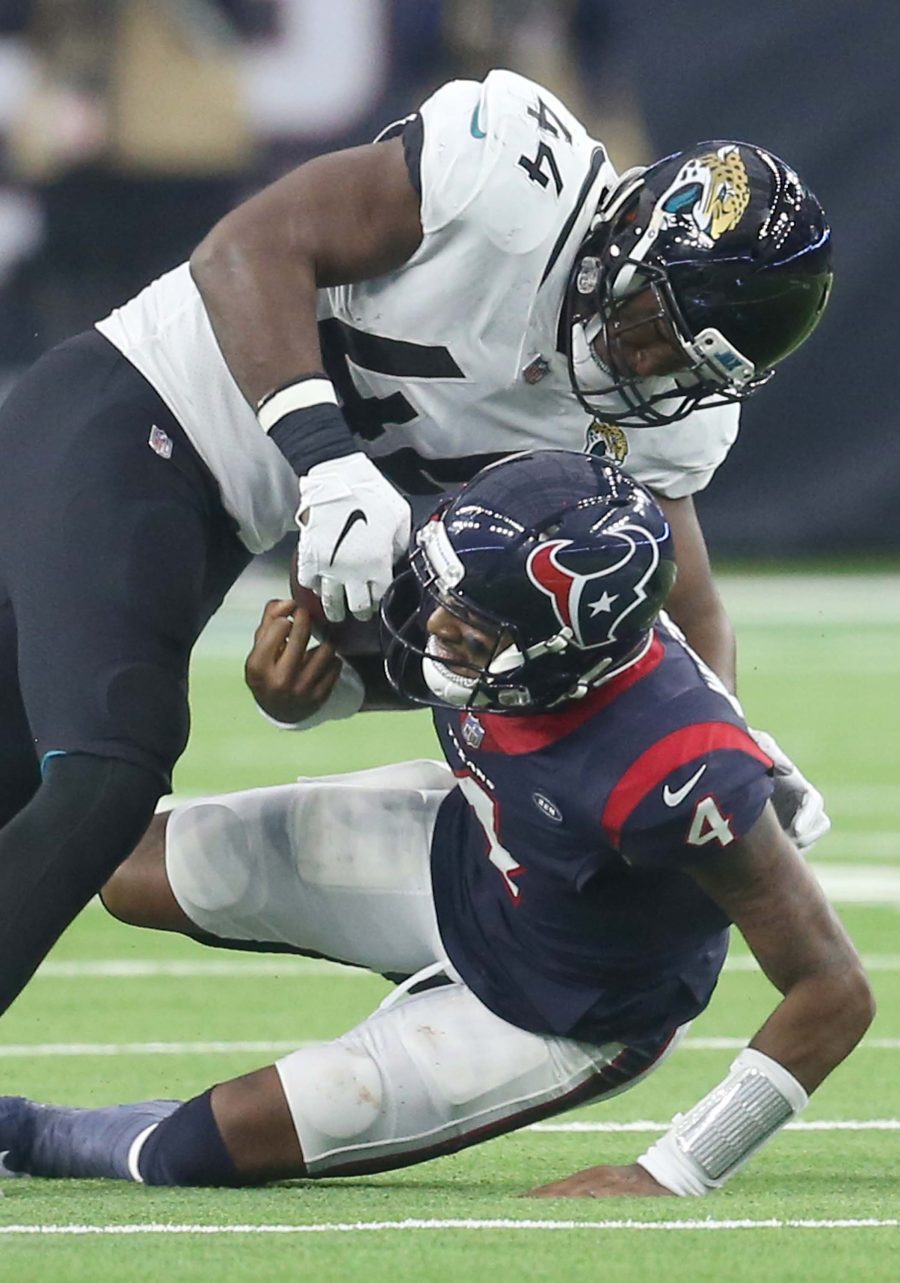 Another player who will need a new deal soon is linebacker Myles Jack, although his situation has flown much more under the radar. Speaking to John Reid of the Florida Times-Union recently, Jack emphasized that it's been by choice that his contract isn't getting too much attention. Jack is purposefully keeping a lower profile, and isn't going to be making public demands anytime soon.
"When my time comes up, that's when it's going to come up. But right now, I'm just focused on going out there winning games, getting numbers and then by the end of the season that all will take care of itself," Jack said. The UCLA product knows his payday will be tied to the stats he puts up, saying "obviously in my position, Telvin (Smith) is gone, so that's 120 tackles unaccounted for, and I want at least 50 of those so I can get 150 tackles to create some leverage for myself."
Telvin Smith recently announced he won't be playing in 2019, meaning Jack will be even more important to the defense. Heading into the final year of his rookie deal, Jack has been a very solid player since Jacksonville took him 36th overall in 2016. He's been durable and hasn't missed a game since entering the league, making 16 starts each of the past two seasons. Knee issues caused Jack to fall out of the first round in the draft, so it's been a very good sign for his next contract that he's been able to stay healthy.
Jack also acknowledged Ngakoue's situation, and said that he and his teammates are paying attention to what's happening across the league. "Obviously we love the game, but at the same time, we see the ESPN tickers going and guys getting this amount of money," Jack said. "In [Ngakoue's] case, from the numbers that he's put up versus the other guys getting paid, he's either better or neck and neck with (them). I completely understand why he's doing what he's doing."
Jack was a large part of the team that helped Jacksonville reach the AFC Championship Game in 2017, and they'd surely like to keep him around. Some teams don't like giving out big contracts to inside linebackers though, and it'll be interesting to see how highly Tom Coughlin and co. value Jack. Still only 23, Jack could land a huge contract from a team desperate for linebacker help next offseason.
Photo courtesy of USA Today Sports Images.
Follow @PFRumors