On Wednesday, the Broncos finally hammered out a contract with draft pick Drew Lock. Lock, the No. 42 overall pick in the draft, reportedly wanted a "quarterback premium" to give him a higher salary than his slot. On Thursday, Lock addressed that and more with reporters (quotes via Nicki Jhabvala of The Athletic, on Twitter):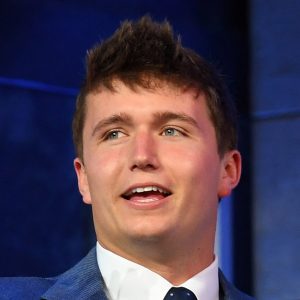 Any anxiety about possibly missing time during his contract negotiations?
"I was anxious to get out on the field, but I knew we were trying to get things worked out. The Broncos and my agency were working together, but I told my agency beforehand, if it got to the point where I was missing practice, then there was no chance we were going to go on with it. I was going to sign a deal and I was going to get here, because the most important thing to me was getting out here. If I missed the conditioning test, which I made up after practice…that was OK because I was able to make it up. But, missing anything else is just not who I am."
Did you know what a [quarterback premium] was?
"I'm sure [agents Tom Condon and Jimmy Sexton] all have a really good idea of what a quarterback premium is. I'm not 100% sure what a quarterback premium is. I know that's what they were talking about. For me, to get to the point where it was time for me to come practice, I guess in my head the quarterback premium I didn't know much about was going to get thrown out the window, because I needed to be out here."
(Note: Lock received workout bonuses in the third and fourth years of his deal, which the Broncos haven't done in six years, as Ian Rapoport of NFL.com noted on Twitter. Dalton Risner, taken with the No. 41 overall pick, also secured these bonuses.)
Did you push to get the deal done so that you wouldn't be behind?
"100%. I didn't necessarily want to get behind in anything…There was no ounce of me that didn't want to be out here on this football field, taking every rep that I was supposed to take, and being with the guys every second that I could be today and the rest of training camp."
Photo courtesy of USA Today Sports Images.
Follow @PFRumors