The Chargers' aren't budging in talks with Melvin Gordon. Barring a change in his camp's expectations, an extension isn't coming soon for the running back, Charles Robinson of Yahoo Sports (on Twitter) hears.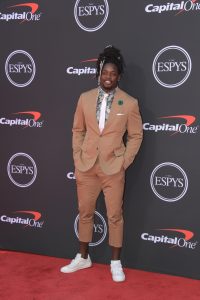 Gordon has threatened to hold out, but the Bolts appear willing to call his bluff. The Bolts aren't shaken, probably because Gordon would sacrifice roughly $330K per week by missing games, representing 1/17th of his $5.6MM salary. He also wouldn't unshackle himself from the Chargers by skipping the whole year – the Chargers could still hit him with the franchise tag in 2020 if he sits out.
The timing of the new round of CBA negotiations also isn't helping matters. It's anyone's guess as to how the future revenue split or salary cap machinations will impact future deals, so the general uncertainty may also be making the Chargers skittish.
For what it's worth, Gordon says he ultimately wants to stay in L.A.
"I want to end up with the Chargers. That's my home," Gordon said recently. "I'm not going to sit here and be like, 'Man, I don't want to go back to the Chargers, dah, dah, dah.' Like that's the team that blessed me with an opportunity. They started my life. They changed my life. Of all 32 teams, that was the team that called me. I can't forget them for that."
Photo courtesy of USA Today Sports Images.
Follow @PFRumors