Extension-eligible for the past 18 months, Melvin Gordon changed his course of action this week in threatening a holdout and a pay-or-trade ultimatum. The fifth-year Chargers running back, however, wants this standoff to end with him signed long-term in Los Angeles.
"I want to end up with the Chargers. That's my home," Gordon said during an interview in Dallas at SportsCon 2019 (via Charean Williams of Pro Football Talk). "I'm not going to sit here and be like, 'Man, I don't want to go back to the Chargers, dah, dah, dah.' Like that's the team that blessed me with an opportunity. They started my life. They changed my life. Of all 32 teams, that was the team that called me. I can't forget them for that."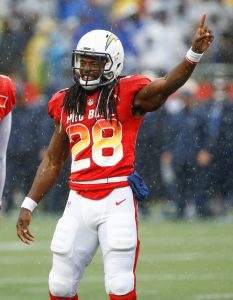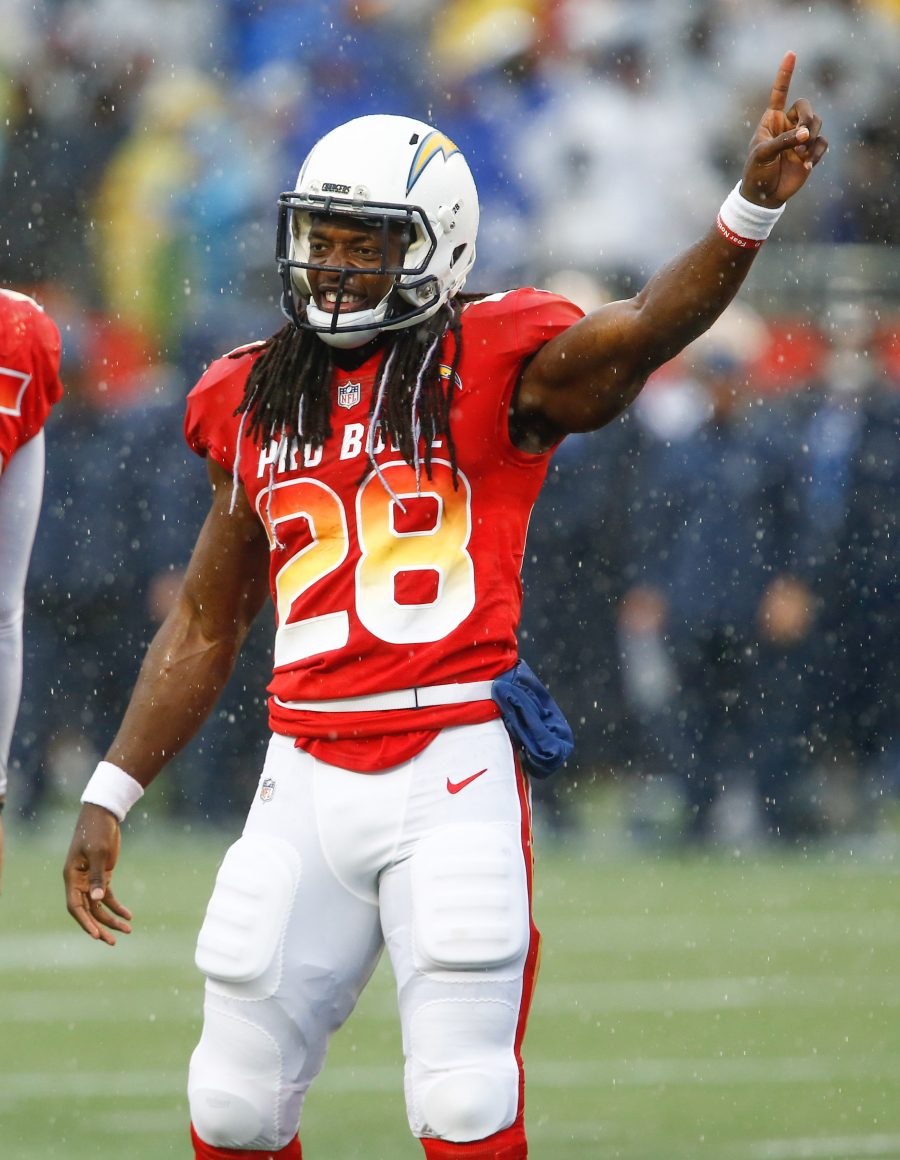 The 26-year-old back is set to earn $5.6MM on a fifth-year option this season. While that marks a raise from his $3.4MM 2018 earnings, Gordon has seen fellow 2015 first-rounder Todd Gurley change the market. And David Johnson and Le'Veon Bell followed suit in inking $13MM-AAV-plus deals. Gordon, who agreed with Bell's 2018 holdout, reaffirmed his threat to miss regular-season games in pursuit of a new contract.
"It's an opportunity right now where I know I need to take advantage of it. You know, I want to get paid," Gordon said. "That's just kind of what it is. … I'm prepared to do what I need to do. That's just what it's going to be."
The two-time Pro Bowler has strung together three seasons with at least 12 touchdowns, and his 2018 campaign featured a career-best 5.1 yards per carry. But Gordon has also missed games due to injury in three of his first four seasons and finished his first three with sub-4.0 YPC averages.
The Chargers may force him to prove it this season, though with running backs possessing diminished shelf lives, that would obviously conflict with Gordon's timetable. Gordon's 1,079 touches since 2015 are the second-most in football — behind only Gurley's 1,229. Gordon is also a year older than his Los Angeles ball-carrying counterpart.
"My guess is as good as yours right now," Gordon said on where his extension talks stand. "We're going to give them some time and see where it heads. We've still got some time out before training camp. But hopefully things get figured out."
Photo courtesy of USA Today Sports Images.
Follow @PFRumors