Eli Manning completed his 15th NFL season, and the Giants proceeded to use their sixth-overall pick on Duke quarterback Daniel Jones. The writing would seemingly be on the wall for the veteran signal-caller, but Manning recently told Rod Walker of NOLA.com that he won't be joining Peyton Manning in retirement anytime soon.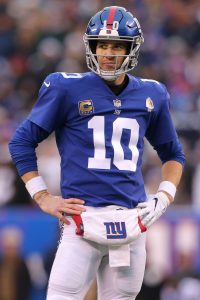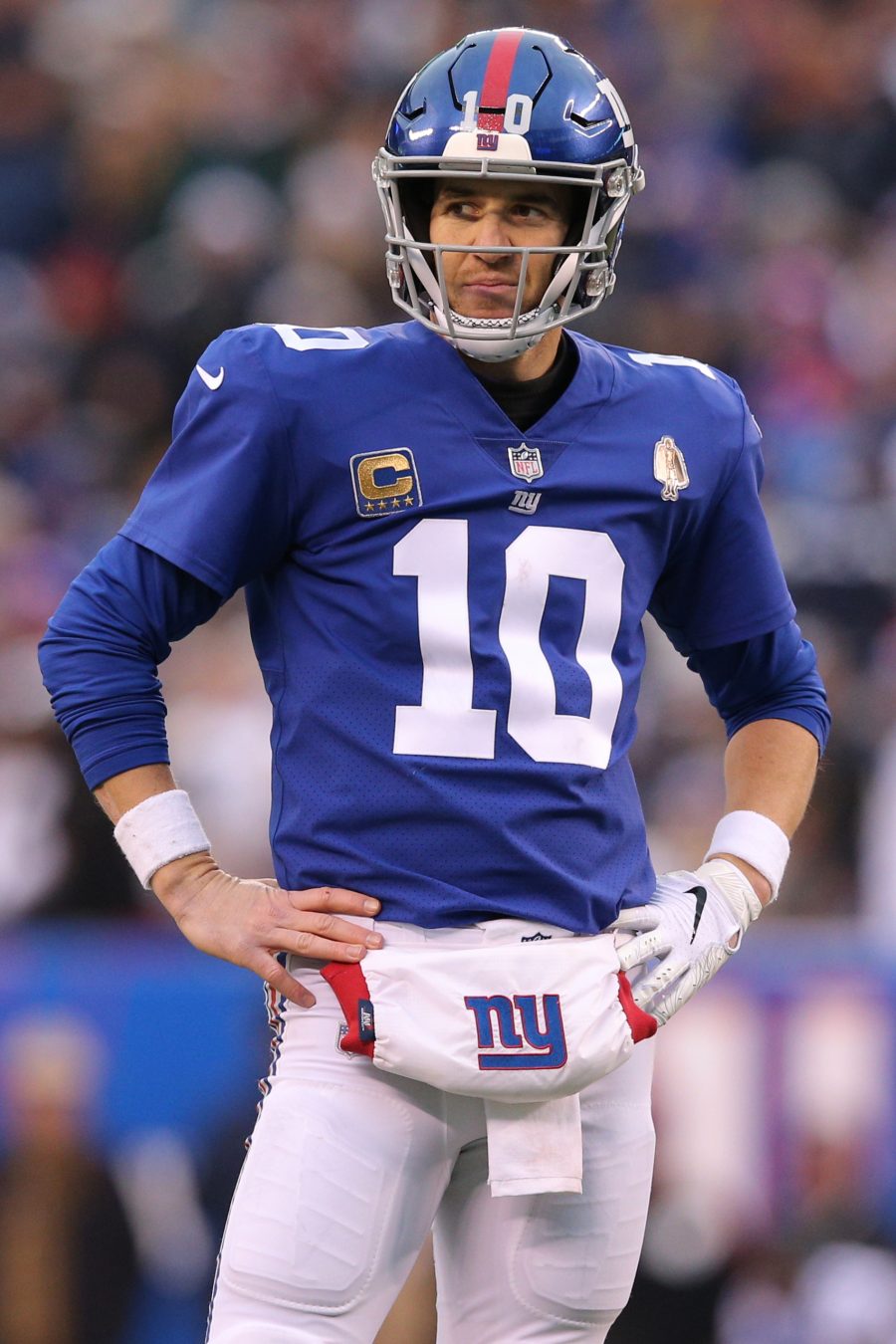 "I'm not rushing into retirement, and Peyton's not telling me to rush into it," Eli said. "I still love being around the guys and the teammates and playing this game. I'm going to play it for as long as I think I can hang with these guys.
"You take it year by year. I've been blessed going into my 16th year. That's been a blessing in itself. I love what I'm doing. I love the work that goes into it. You never know when it's going to be your last year or when it's going to be the end for you, so you try to take advantage of the years you're here and enjoy every moment."
The two-time Super Bowl MVP had plenty of success through the first nine years of his career, but the Giants have struggled mightily since 2013. Over the past six seasons, Manning's team has only finished above .500 once, and the Giants have combined for only eight wins over the past two years. Despite that, Manning is still proving he can be productive in his late 30s; he finished last season with a career-high completion percentage and a career-low interception rate.
The Giants have moved on from all of their Super Bowl mainstays, and the Giants are seemingly starting to embrace a youth movement. However, that sentiment doesn't seem to include Manning, who said his younger teammates are helping him stay fresh.
"In the locker room, I feel their age," Manning said. "At 8 o'clock at night, I don't feel their age. I'm ready to go to bed and they are just getting started rocking and rolling. I can't hang and do everything they can do off the field. But on the field, I still feel like I can still run with them and they keep me young."
Manning is naturally a great mentor for Jones, and it makes sense for the Giants to ease their rookie quarterback into the lineup. However, if the veteran wants to continue playing into his 40s, there's a good chance he'll eventually have to move on from New York.
Photo courtesy of USA Today Sports Images.
Follow @PFRumors