Veteran offensive line coach Chris Foerster has resurfaced with the 49ers. Nearly two years after resigning from his Dolphins post after a video emerged showing him snorting a white substance, Foerster is back in the NFL, Jenna Laine of ESPN.com reports.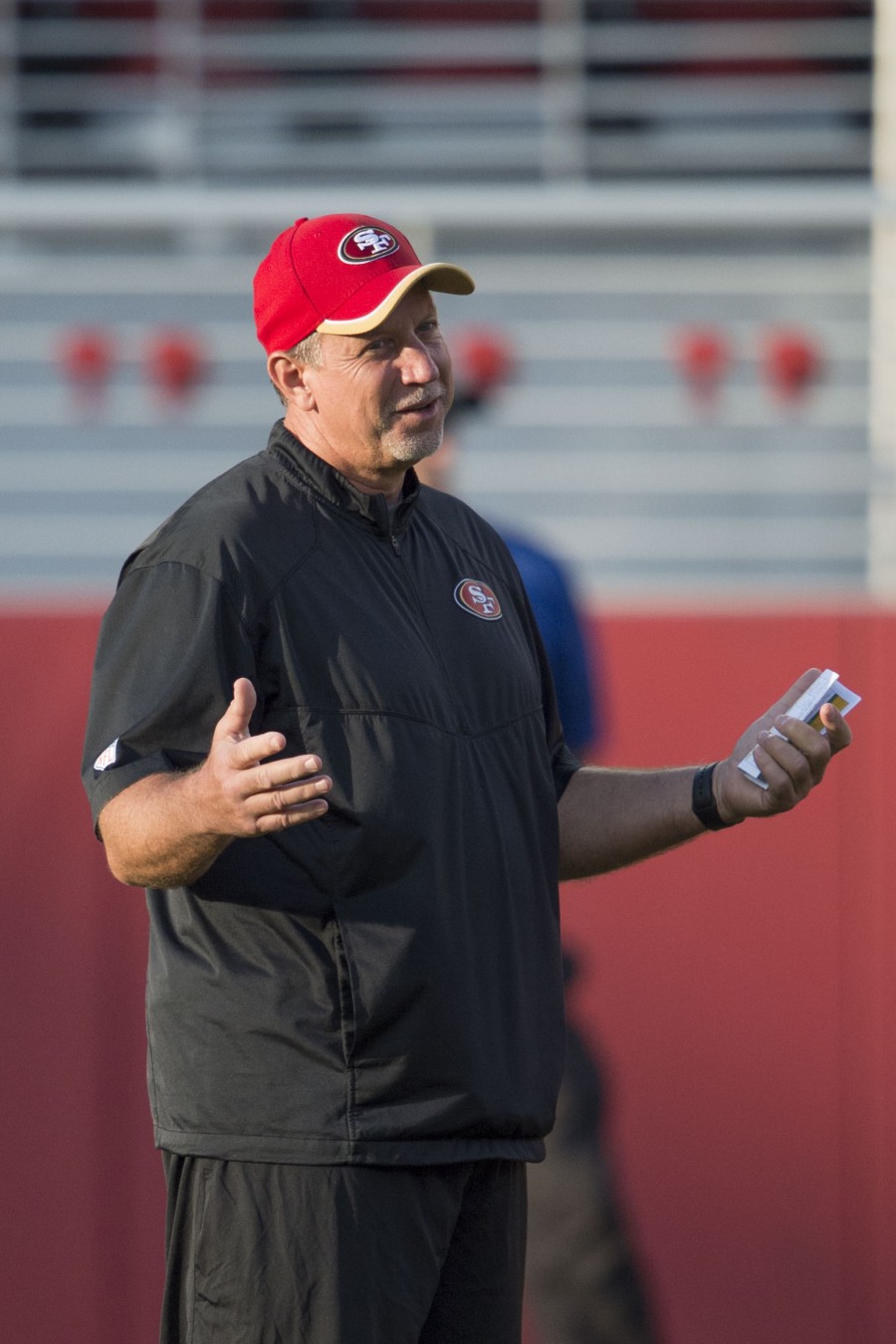 The 49ers brought in the 57-year-old assistant this offseason, Laine adds, but did not announce the hire. He is not listed on the team's website. Foerster has assisted San Francisco's staff on the game-planning front, per Laine.
Foerster has coached for seven NFL franchises since 1993 and was the 49ers' O-line instructor for two prior stints — under Jim Tomsula in 2015 and under Mike Singletary from 2008-09. He also spent five seasons (2010-14) as the Redskins' O-line boss, and his tenure overlapped with Kyle Shanahan's run as Washington's OC. Foerster's highest-profile job came as the 2004 Dolphins' offensive coordinator, but due to the ignominious nature of his most recent Miami departure, he is probably most-known for that at this point. The Rams, however, tried to interview him for their OC job in early 2017. The Dolphins, who Laine notes were paying Foerster between $2.5-$3MM per year, denied the Rams permission at the time.
Foerster resigned in October of 2017. This is his first NFL job since. Foerster was not suspended for the video, but if indeed he is back in coaching, that may be in the cards going forward. Foerster checked into rehab later in 2017.
Follow @PFRumors