It could be a while before the Bengals get A.J. Green back on the field. The star wide receiver says he still has "a ways to go" before making his return, as Laurel Pfahler of the Dayton Daily News writes.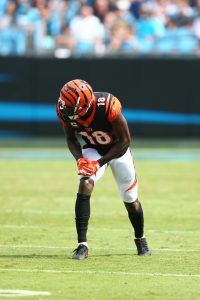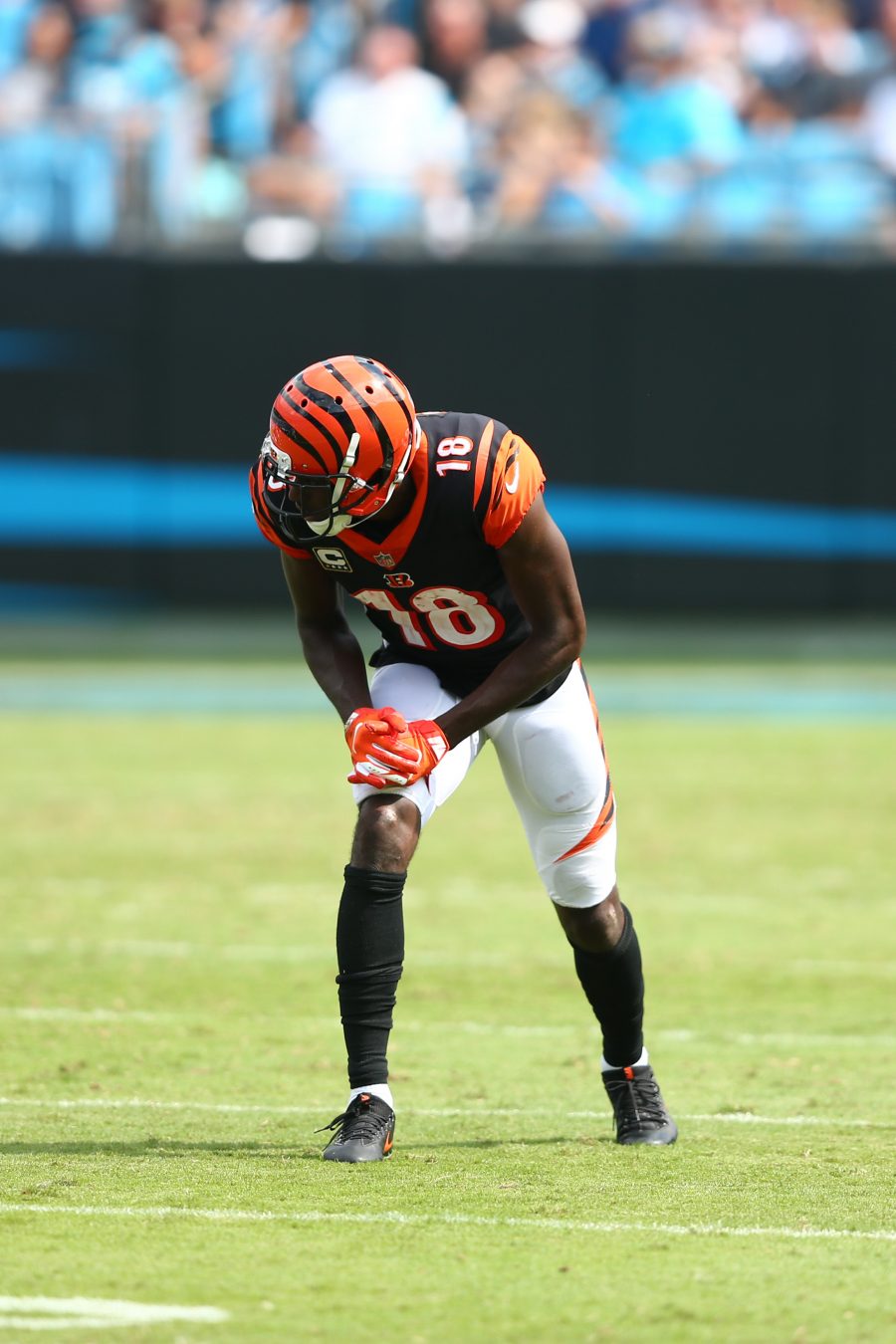 [RELATED: Bengals Won't Trade Green]
"If I can go, I can go," Green said. "If I can't, I can't. It's no big thing. Like I said from Day 1, if I'm healthy enough to play then I'm going to play. Right now, I still have a ways to go…There's no need to rush this thing. Like I said from Day 1, I'm gonna have to feel good to get back out there to where I can play at a high level to where I know I can. Just don't want to rush it back like I did with my toe (last year)."
Green has yet to play this year and the Bengals have yet to win a game. They're 0-7 after Sunday's 27-17 loss to the Jaguars and one can't help but wonder if they'd at least be in the win column by now if Green was on the field – especially with an opportunity to exploit the Jaguars' Jalen Ramsey-less defense.
There has been progress for Green, but also new setbacks. Green participated in individual drills ahead of the team's Week 6 game, but was unable to practice before the Jags' game. Between this ankle issue and last year's toe injury, Green has missed eleven straight games.
Green is in his contract year, but the Bengals say he won't be moved before Tuesday's NFL trade deadline. Even if the Bengals did want to trade him for draft capital, it's not clear what they could get for him, given his current condition.
Photo courtesy of USA Today Sports Images.
Follow @PFRumors