Although reports on Sunday indicated Matthew Stafford could miss six more weeks while dealing with fractured bones in his back, the veteran Lions quarterback says he'd still like to return this season, according to Tim Twentyman of DetroitLions.com.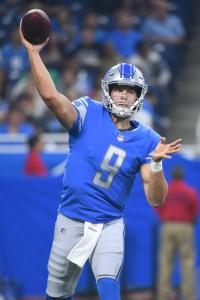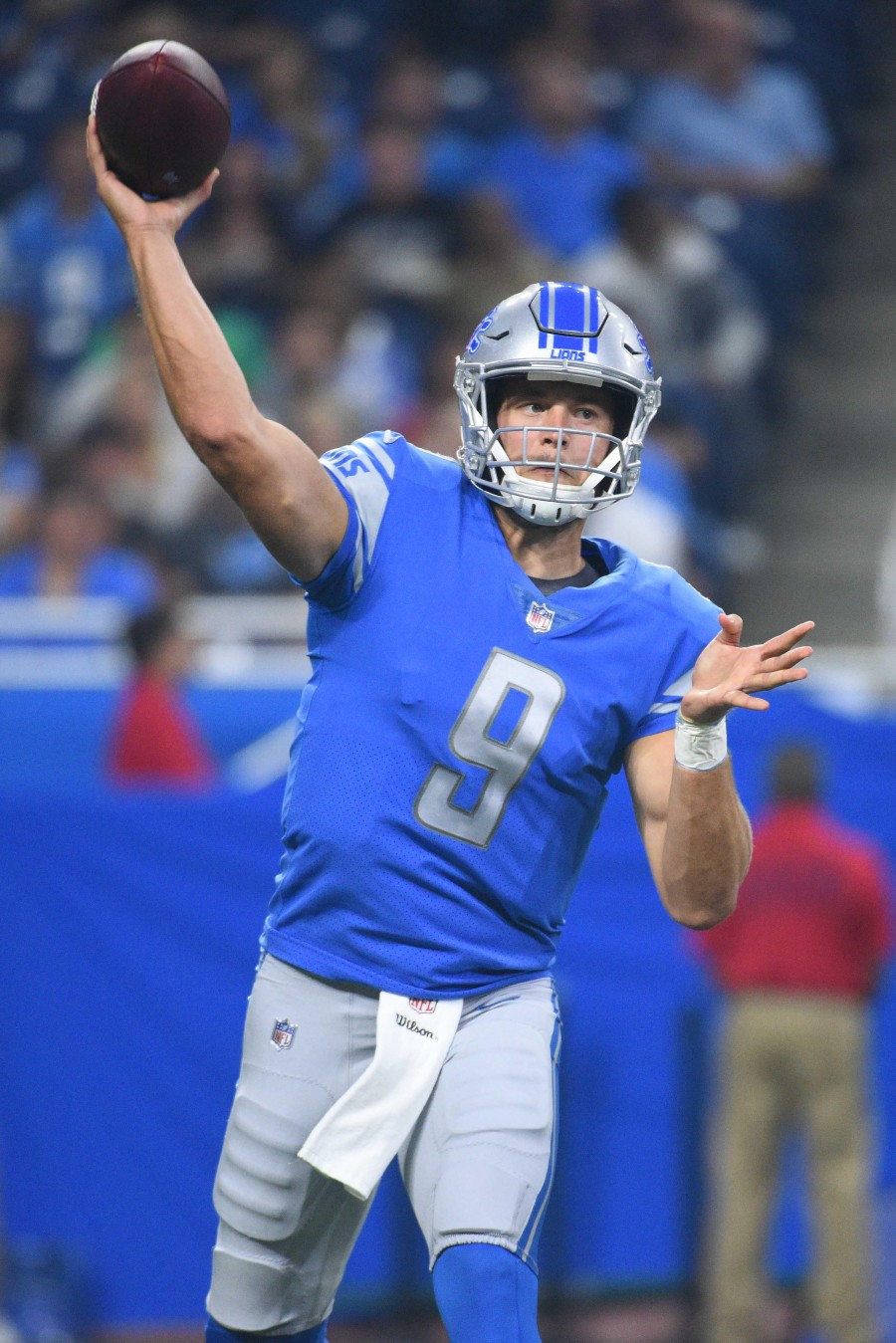 "Because this is what I do," Stafford said when asked why he wants to play this year. "I understand your question, but this is what I love to do. I love playing football. I appreciate all the hard work that all the guys in this locker room and in this organization put into going out there and trying to win games on Sunday and I love being a part of that."
"It's tough for me to sit there without the pads on and not be able to impact the game on the field the way I'm used to doing," Stafford said. "That's driving me to get back out there, and whenever we all deem it's the right time for me to get back out there, I'll be out there."
Depending on how his recovery goes, Stafford could potentially be available for a game or two at the end of the regular season. Sitting at 3-6-1 and last place in the NFC North, Detroit has less than a 1% chance of earning a playoff berth, per FiveThirtyEight.com, so it seems unlikely the Lions' decision-makers would allow Stafford to return to the field with nothing on the line.
Stafford had started 136 consecutive games before missing Detroit's Week 10 contest again the Bears earlier this month. Through eight starts, the 31-year-old Stafford had thrown for nearly 2,500 yards, 19 touchdowns, and five interceptions while ranking eighth in ESPN's Total Quarterback Rating.
Photo courtesy of USA Today Sports Images.
Follow @PFRumors