Matthew Stafford was not particularly good in 2018, as he threw for fewer than 4,000 yards for the first time since an injury-shortened 2010 campaign, and he tossed just 21 TDs against 11 interceptions. His pedestrian numbers, when coupled with the Lions' disappointing 2018 season, have led to plenty of speculation that Detroit could be looking for a new QB sooner rather than later.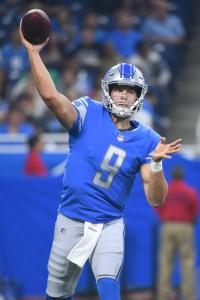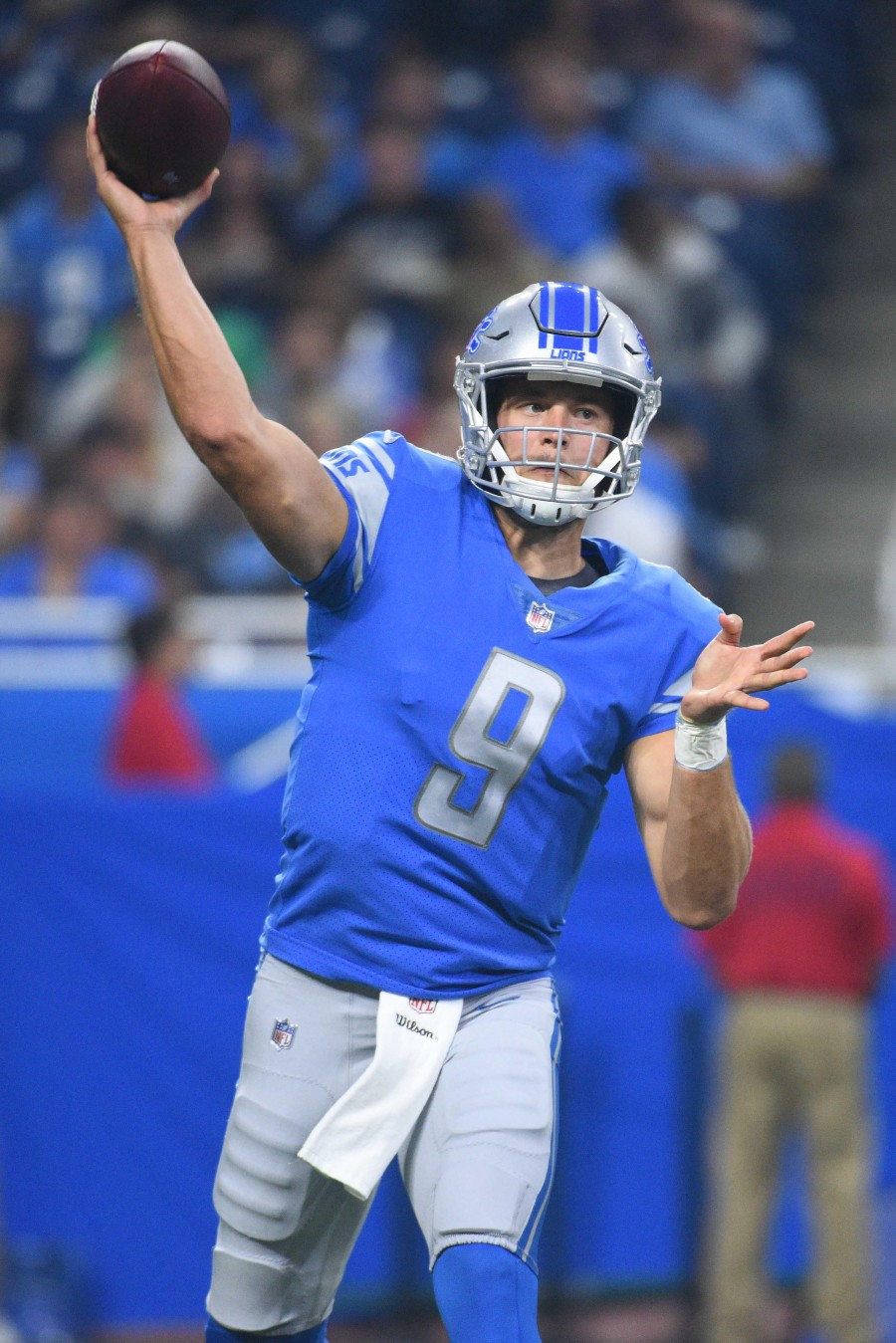 As we detailed in late December, Stafford's contract situation makes cutting or trading him this offseason a dubious proposition at best. But he did just turn 31, and while he has put together some nice statistical seasons, he has not guided his team to a single playoff win in his 10 seasons under center. The blame for the Lions' playoff shortcomings by no means falls squarely on Stafford's shoulders, but as a quarterback with a $135MM contract to his name, he is subject to some scrutiny.
The odds are that the Lions will retain Stafford for at least one more season, especially now that they have a new offensive coordinator in Darrell Bevell. But GM Bob Quinn said yesterday that he is open to drafting a quarterback with the No. 8 overall selection in this year's draft, even if Stafford will almost certainly be on the roster at that point (via Michael Rothstein of ESPN.com).
Quinn said, "We'll consider any position in the draft at any point in time, whether it's the eighth overall pick or we have multiple picks later in the draft. We're in a position now with the eighth overall pick that the whole draft board is really wide open to us. We're not going to really eliminate any prospects."
Of course, no general manager is going to explicitly rule out a position or player in advance of the draft and needlessly give away a competitive advantage, no matter how slight. On the other hand, it is interesting that Quinn's statement comes just a few weeks after Quinn said Stafford was, and would continue to be, the Lions' quarterback.
Although this year's class of rookie QBs is considered to be weak relative to the 2018 group, it did get an injection of intriguing talent yesterday, when Heisman Trophy winner Kyler Murray announced his intention to pursue an NFL career. Ohio State's Dwayne Haskins is viewed as 2019's other top collegiate signal-caller, and either player could be available when the Lions are on the clock in the first round. Haskins and Murray have decidedly different styles than Stafford, but both would benefit from his tutelage and from serving as his backup in 2019.
Photo courtesy of USA Today Sports Images.