WEDNESDAY, 7:53am: According to former agent Joel Corry (Twitter link via SiriusXM NFL Radio), $41MM of Newton's new contract is fully guaranteed at the time of the signing, with a total of $54MM becoming fully guaranteed within the first 12 months of the deal.
TUESDAY, 4:07pm: Newton's contract calls for a $22.5MM signing bonus, a $7.5MM roster bonus due on June 6th, and a $1MM salary for 2015, according to Adam Schefter of ESPN.com (on Twitter). The quarterback, in total, will earn $31MM in 2015.
3:46pm: Newton has officially signed his extension, the Panthers announced today in a press release.
3:35pm: As expected, the Panthers have reached an agreement on a new contract for quarterback Cam Newton, reports Ian Rapoport of NFL.com (via Twitter). According to Rapoport, it'll be a five-year extension for Newton worth $103MM. ESPN 730 in Charlotte first reported yesterday that the two sides were nearing a deal.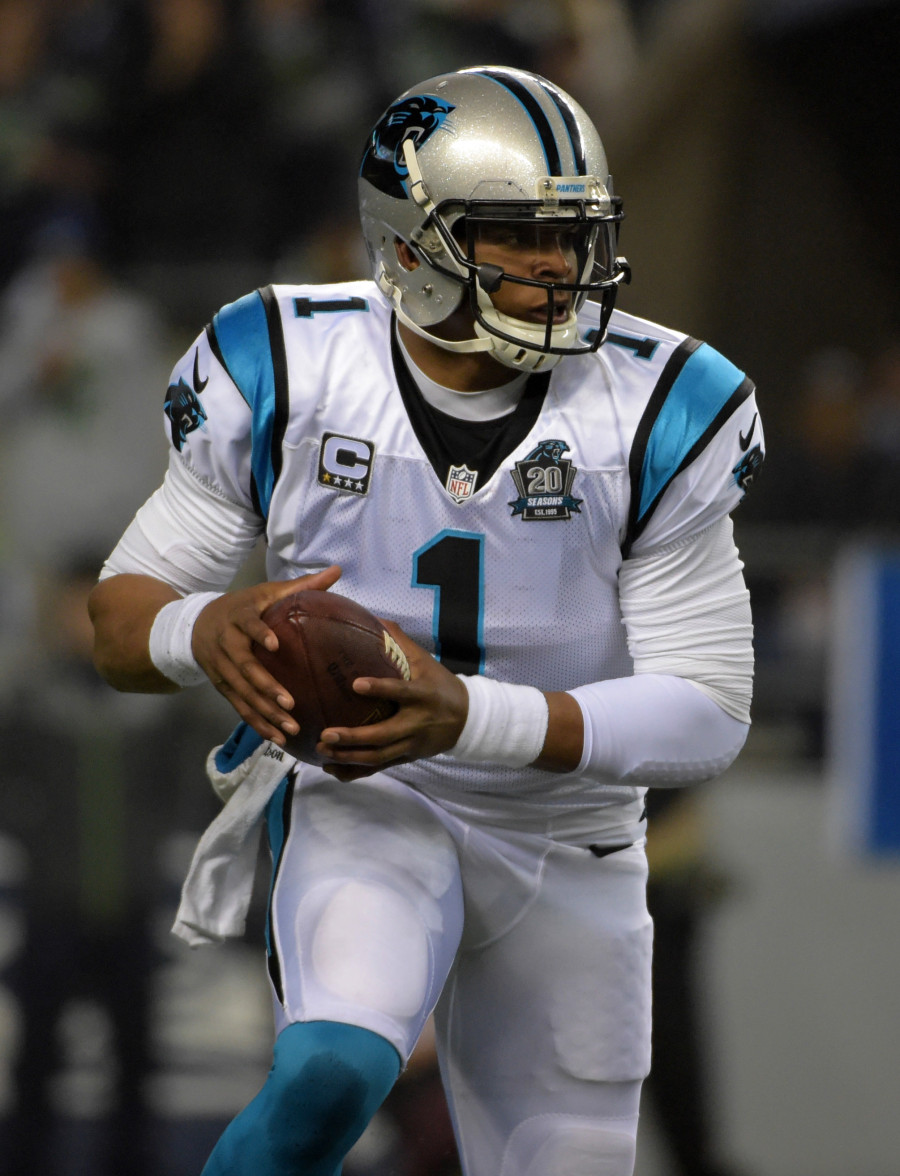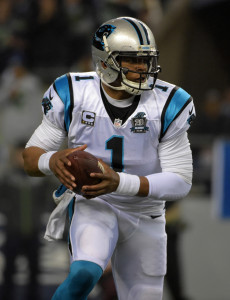 Per reports from Adam Schefter of ESPN.com and Mike Garafolo of FOX Sports (Twitter link), the total value of Newton's extension is actually $103.8MM, while Schefter tweets that the pact includes $60MM in guaranteed money. According to Rapoport, Garafolo, and Schefter (Twitter links), the contract features a payout of $67.6MM in the first three years, a mammoth figure that may represent the highest total ever for the first three years of an NFL contract.
If the entirety of Newton's $60MM guarantee is fully guaranteed, it would be the highest figure in NFL history, narrowly edging the amount Ndamukong Suh received this offseason. However, we'll have to wait for the specifics of the contract to be reported and confirmed before we know for sure how it will be structured, and whether or not some of the guarantees are for injury only. For now, Newton's deal appears to be very similar to the five year, $103.75MM pact Matt Ryan received from the Falcons, which would make the Panthers' signal-caller one of the NFL's top-five highest-paid quarterbacks.
The Panthers and Newton had been expected to make every effort to work out a long-term arrangement at some point this offseason, but as of last week, negotiations had "barely gotten off the ground," tweets Rapoport. Rapoport and Joseph Person of the Charlotte Observer (Twitter link) both indicate that things happened quickly over the last few days, with talks between the team and agents Bus Cook, Chitta Mallik, and Tony Paige intensifying over the weekend.
While Russell Wilson's contract talks have dominated the rumor mill in recent weeks, Newton is the other notable young quarterback who would be eligible for unrestricted free agency following the 2015 season without a new contract. The former No. 1 overall pick was drafted a year earlier than Wilson – in 2011 rather than 2012 – but the Panthers were able to secure him for an extra season beyond his rookie deal by exercising his fifth-year option for '15. Newton had been on track to earn a salary of $14.666MM for the coming season.
Newton, 26, has earned a pair of Pro Bowl berths during his first four seasons with the Panthers and is coming off a 2014 campaign in which he threw for 3,127 yards, 18 touchdowns, and 12 interceptions in 14 regular season contests. Despite finishing the season with a 7-8-1 record, Carolina won the NFC South and defeated the Cardinals on Wild Card weekend, the first postseason victory of Newton's career.
Although Newton's career passing numbers are somewhat modest, he has provided plenty of value with his legs as well, rushing for 2,571 yards and 33 touchdowns in his four seasons. Additionally, his passing totals were likely stunted somewhat last year due to his mediocre receiving corps — Greg Olsen stepped up and had a career year at tight end, but the wideouts were headed by rookie Kelvin Benjamin and journeyman Jerricho Cotchery. With Benjamin expected to take a step forward in his second year and 2015 second-rounder Devin Funchess added to the mix, Newton should have a little more help going forward.
Outside of Wilson, other big-name quarterbacks whose contracts are set to expire after the 2015 season include Eli Manning, Philip Rivers, and Nick Foles. Of that group, Manning and Rivers are coming off veteran deals, so their negotiations will look a little different than Newton's or Wilson's. As for Foles, he's finishing up his rookie contract, but his next deal will hinge significantly on how he adjusts with his new team in 2015.
Photo courtesy of USA Today Sports Images.
Follow @PFRumors