The Chiefs did well to lock down Patrick Mahomes to a contract that does not expire until March 2032. While the summer 2020 extension gave Mahomes a $10MM AAV advantage on his peers, the field caught up less than two years after the deal was finalized.
With Jalen Hurts and Lamar Jackson moving past the $50MM-per-year barrier on long-term deals in April, Mahomes' $45MM-AAV pact has fallen to seventh at the position. Accomplishment-wise, Mahomes laps his 20-something peers but has nine seasons left on an extension that has not blazed a trail for others. His rivals have surpassed his average salary and have done so on traditional QB accords.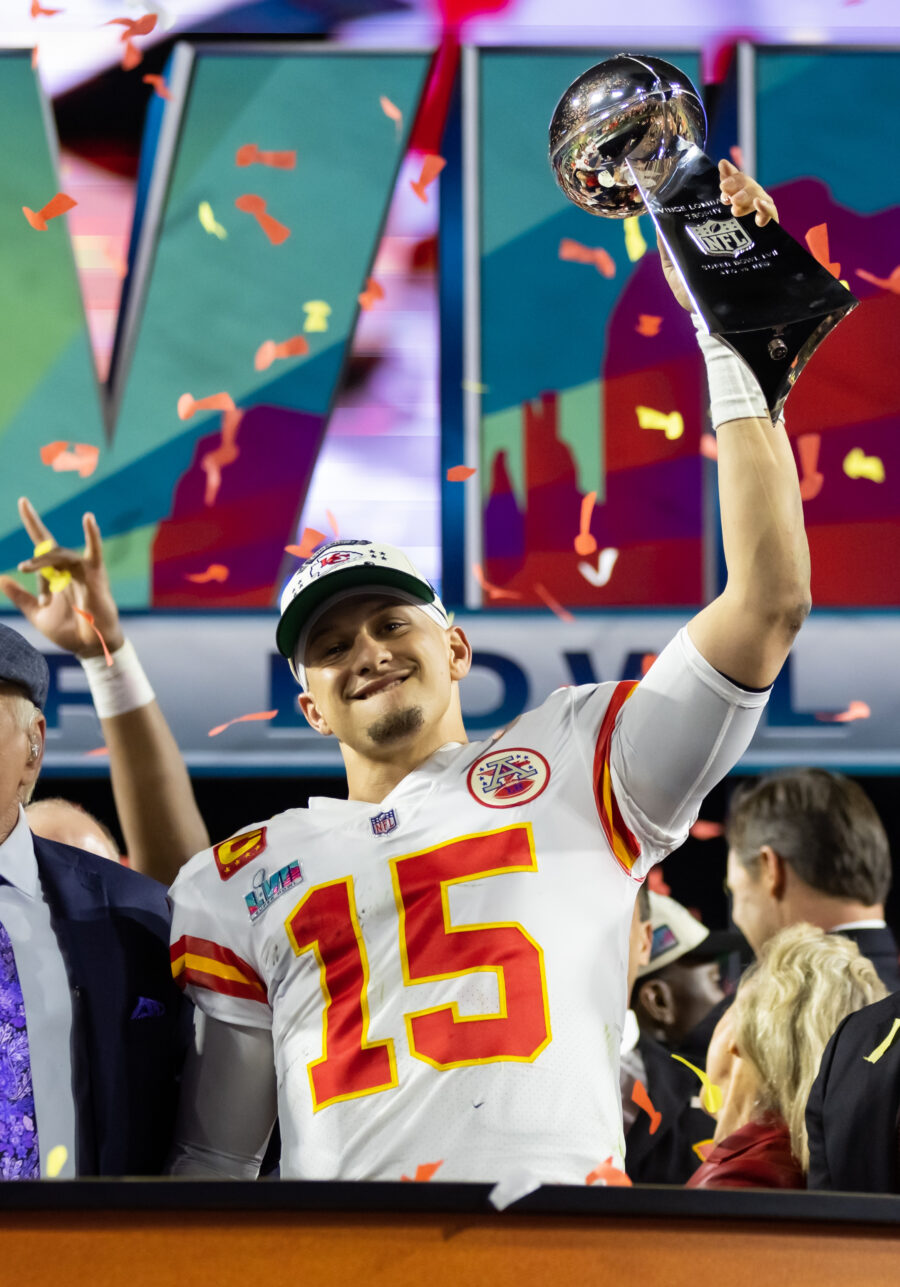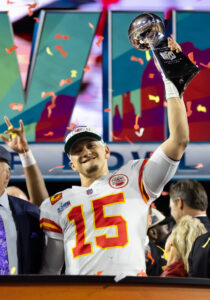 Chiefs GM Brett Veach said the team would look into Mahomes' deal after other QB pacts became finalized. This year's crop is only halfway there, as Joe Burrow and Justin Herbert remain tied to their rookie contracts. But the Chiefs may be looking to avoid a potential standoff down the road. Mahomes should be expected to enter the 2023 season as the league's highest-paid QB again, per Mike Florio of Pro Football Talk.
Kansas City probably should not be expected to relinquish the control (and roster-building advantages) the 2020 extension provided, making a scenario in which the team tears up the through-2031 contract in favor of a traditional — and more player-friendly — structure unlikely. Florio suggests tacking on three years and $156MM to the deal, one that is already north of $450MM in total value due to its length and Mahomes having begun to cash in on incentives. That type of bump would move Mahomes past Jackson's $52MM-per-year average. A new agreement of any sort would undoubtedly require a guarantee adjustment as well, with the Hurts and Jackson deals serving as relevant source material. But this will be an unusual renegotiation, given the time left on Mahomes' current pact.
Mahomes, 27, is not believed to have made a push for an adjustment that puts him on par with his peers. But the 2017 first-round pick changed the Chiefs' trajectory to the point they have won two Super Bowls and appeared in three during his five-year starter tenure. Prior to their Mahomes-led Super Bowl LIV title, the Chiefs had gone 50 years without a Super Bowl berth. His two MVPs are more than any active QB except Aaron Rodgers, who began his starter tenure 10 years before Mahomes. The Texas Tech product's two Super Bowl MVP honors lead all active NFLers. The Chiefs taking a hardline approach with their transformative player would not exactly be a good look. That said, Mahomes did agree to a 10-year extension. An adjustment so early would be a precedent-breaking transaction. It would also be very interesting if Mahomes lobbies for a shorter-term deal during a renegotiation of sorts.
Only $63.1MM came fully guaranteed in Mahomes' 2020 deal. Deshaun Watson's Browns pact — one the NFL has successfully tabbed an outlier — includes $230MM locked in. Jackson passed Russell Wilson for second in fully guaranteed money by securing $135MM from the Ravens last month. The Chiefs did include guarantee mechanisms that protect Mahomes, giving him year-out security. His 2024 roster bonus ($34.9MM) became guaranteed March 17 of this year; this cycle repeats in the years to follow. But the market has changed considerably since the parties finalized the QB's second contract.
Kansas City also has a new Chris Jones extension to construct, in all likelihood, with the team's top pass rusher entering the final season of his four-year, $80MM deal. Mahomes' unorthodox extension helped the Chiefs extend Jones the first time, though the organization passed on a third Tyreek Hill contract last year.
Should the Chiefs indeed proceed down this path with Mahomes so early in his current deal, it will be one of the most interesting contractual processes in recent NFL history. With Burrow potentially set to take the market to $55MM per year, the Chiefs would have a unique task to complete in the coming months.
Follow @PFRumors