While Aaron Rodgers broke the $50MM-per-year barrier in 2022, the Packers quarterback signed an unusually structured deal that tacked on three years to his previous pact. Jalen Hurts' $51MM-AAV accord represented a true long-term deal in this price range, moving another quarterback past Patrick Mahomes.
The Chiefs and Mahomes worked on his outlier deal in 2020, and the sides reached an agreement on a 10-year extension worth $450MM. At the time, Mahomes' AAV stood $10MM north of the NFL's second-highest average salary. The field caught up with the superstar passer quick. Hurts' deal bumps Mahomes down to fifth among QB AAV, and the Joe Burrow and Justin Herbert extensions will almost definitely drop the two-time MVP out of the top five.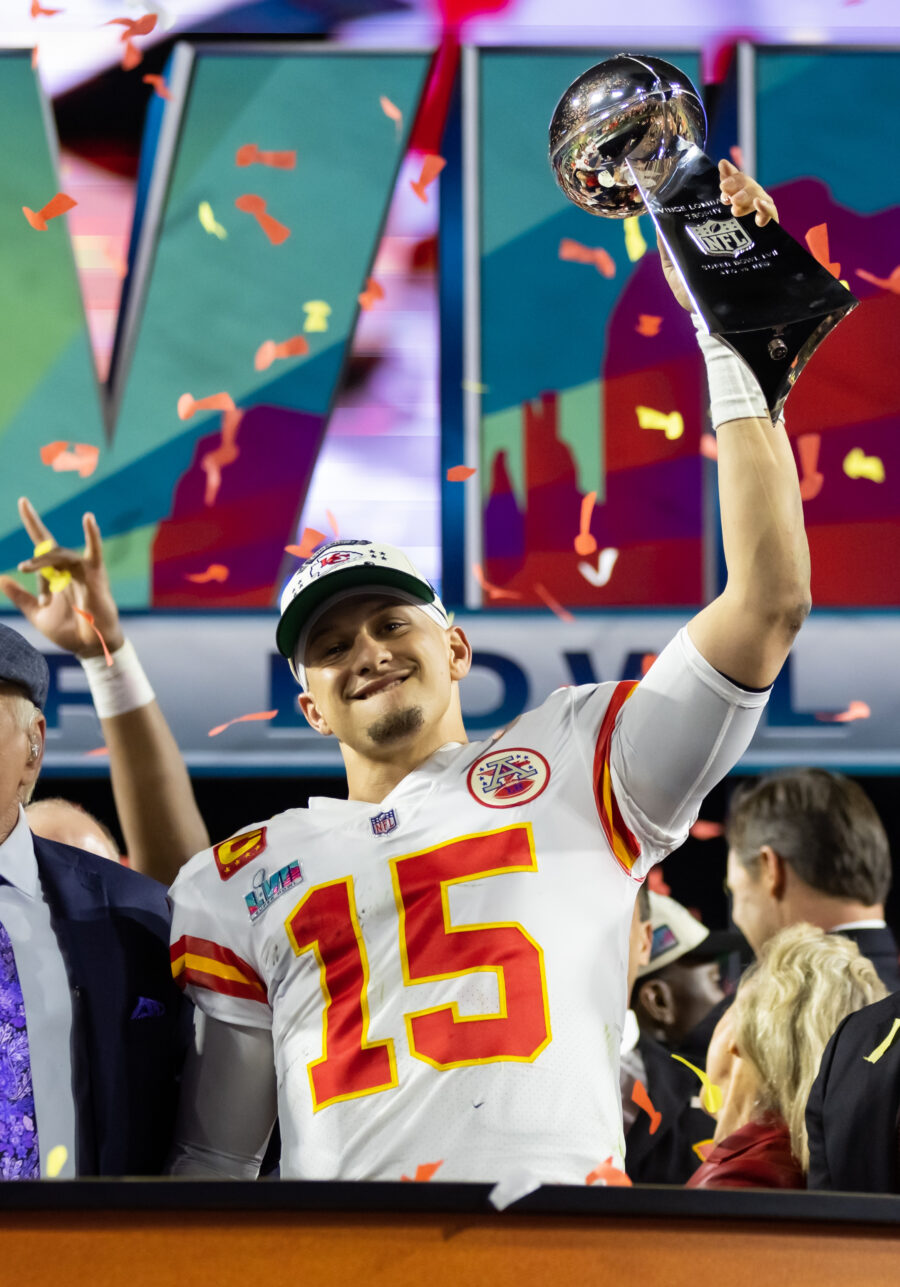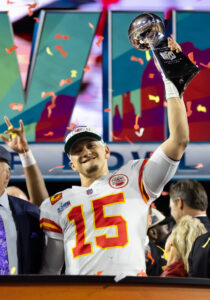 It would be unusual for a team to renegotiate with a player with this many years of control remaining on his contract, and the Chiefs are not committing to doing so. Then again, the franchise's previous pre-Mahomes Super Bowl berth occurred in 1969. The team should not be expected to enter into a contract squabble with the three-time Super Bowl starter. Brett Veach said Thursday the team would reassess where its QB stands after the Bengals and Chargers lock up their passers.
"We have a special relationship with [Mahomes] and his agent. We're in constant communication," Veach said. "It's one of those things — and I think coach [Andy Reid] hinted on this in his last press conference — where as soon as one guy gets done, it's kind of the blueprint and the model. And a few years later, it's jumped and exceeded.
"But I think that this organization and the relationship we have with Pat will always be working to make sure that we're doing right by everybody. There will be a couple more contracts that still have to get done — Burrow and Herbert — and once they do, I think you kind of look at everything and assess where you are and what you can do and take it from there."
After Rodgers signed his third contract (worth $22MM on average) back in 2013, the quarterback market did not move much for the next four years. By 2017, Derek Carr had only raised the AAV bar to $25MM. Kirk Cousins' fully guaranteed pact in 2018 ($28MM per) opened the floodgates, and the position's importance obviously gives the game's reliable starters considerable leverage. The QB market spiked from $35MM (Russell Wilson's third-contract AAV from an April 2019 agreement) to $50MM over a three-year span, and Hurts has set the table for Burrow and Herbert to move it higher. This leaves Mahomes in a strange place.
Lapping his peers in terms of accomplishments, the two-time Super Bowl MVP is signed through 2031. No other QB's deal runs past 2028; the passers extended since Mahomes' contract have understandably preferred traditional structures to maximize leverage while still in their primes. Mahomes, 27, has not made a known push to receive any raise, and his contract does contain guarantee mechanisms — which lock in salaries a year out — that protect him. But as the market keeps rising, Mahomes' deal will continue to be surpassed by players who have achieved far less.
The six-year veteran played most of the 2022 playoffs with a high ankle sprain, aggravating it multiple times. While Mahomes does not appear danger of missing offseason time, he said this week (via NFL.com's James Palmer) the ankle is not fully healed yet. Mahomes, who underwent toe surgery in 2021 and missed workouts during that offseason, said swelling has subsided and he is navigating independent offseason workouts fine. He worked out with Boston College receiver prospect Zay Flowers on Wednesday. But pain remains at times. Still, Mahomes said (via Palmer) he does not expect to be limited during OTAs. Mahomes has not missed a full game due to injury since 2019.
Follow @PFRumors