A week after Matthew Stafford's January trade request surfaced, the Rams made a deal to acquire him for Jared Goff and three draft picks. But a Detroit departure was on the 12-year veteran's mind ahead of the 2020 season as well.
Rumors circulated about a Stafford trade last year, when he was coming off an injury-abbreviated 2019 season, but those quickly fizzled. Stafford played 16 Lions games last season, but the team's 5-11 record led to a regime change and the official trade request. Now set for a rebuild, the Lions hired ex-Rams exec Brad Holmes as GM and Dan Campbell as head coach.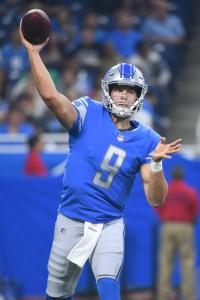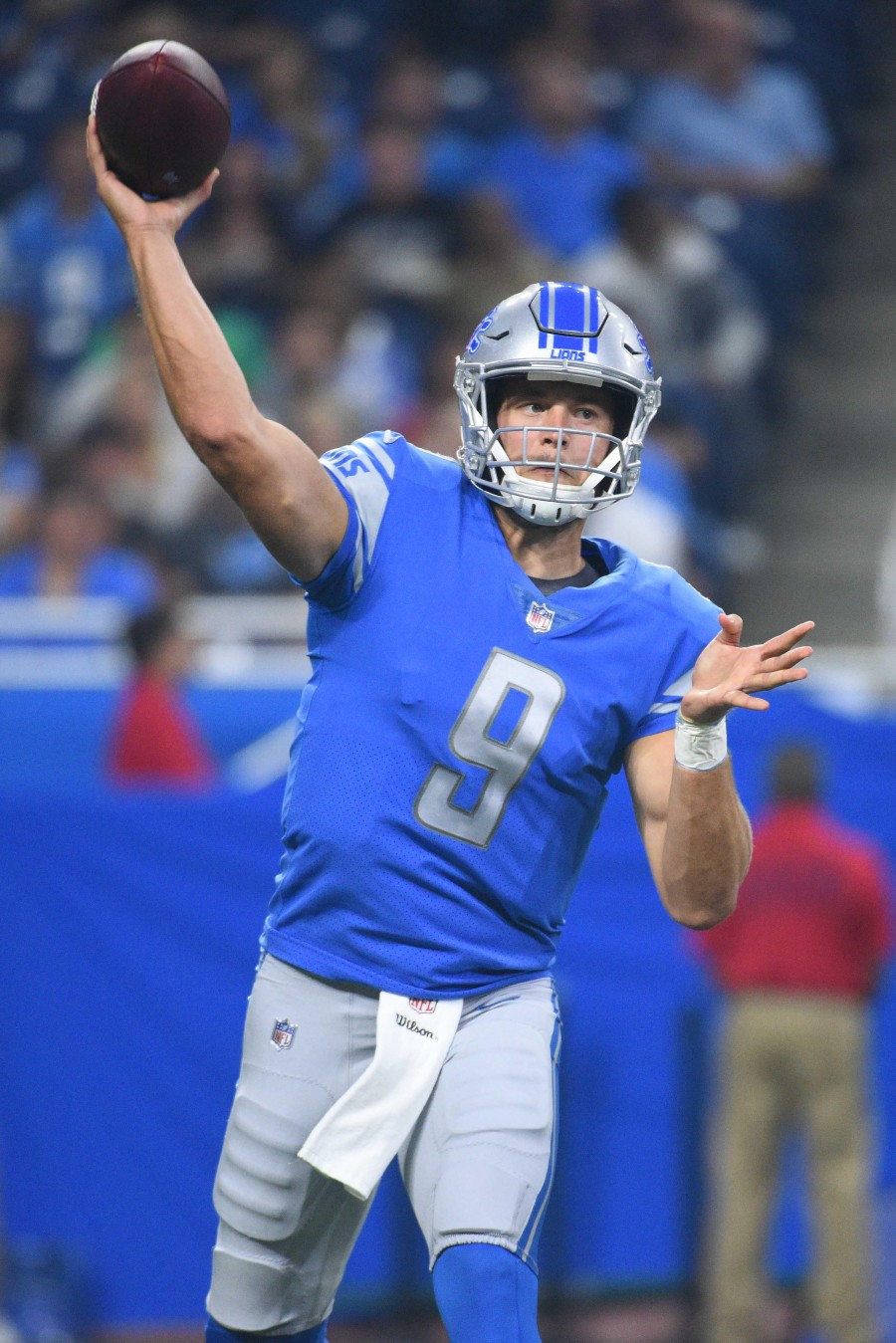 "To be honest, Kelly and I probably started talking about it before last season," Stafford said of he and his wife's discussions about a possible Detroit exit (via Mitch Albom of the Detroit Free Press). "It was one of those things where, you know, we were hoping that, golly, let's go, I hope this thing takes off and we play great. But if it doesn't, you just knew what was going to happen. They were going to tear it down and rebuild.
"And anytime you switch GMs and a head coach, you know that they're going to want to bring their own people in, and that's going to take time. And I, frankly, didn't feel like I was the appropriate person to oversee that time."
Stafford, who turned 33 last week, generated trade inquiries or offers from nearly half the league. The Panthers offered their first-round pick (No. 8 overall) and Teddy Bridgewater for him; Washington offered its No. 19 overall choice and more as well. The Broncos' offer did not come in on that level, but they joined the Colts, 49ers, Bears and Patriots as other suitors. Stafford was believed to be against a New England trade.
"I thought all the places that everybody else thought. Indianapolis. San Francisco — although you didn't know what was gonna happen with Jimmy (Garoppolo)," Stafford said. "Washington, but we obviously didn't know what was gonna happen there. I just didn't know how (the Rams) would ever be able to (execute a trade). I'm not a salary cap guru. It kind of got to a point where I'm like, OK, I can't sit there and go crazy. I just tried to let it happen, and L.A. aggressively jumped into it."
Between 2013-18, the Lions won between six and nine games in five seasons. Stafford will head to a Rams team that has made three of the past four playoff brackets, after missing the previous 12.
"I've always wanted to play in those big games; I feel like I will excel in those situations. I wanted to shoot my shot," Stafford said, via Albom. "… In my mind, I felt like I was going to be able to help us go win six, seven, eight games, because I wasn't gonna let us lose more than that, you know? But I probably wasn't good enough (by myself) to help us win more than that. And maybe we don't ever get those top picks that we needed.
Although the Rams are set to upgrade at quarterback, they will acquire a player coming off some recent injuries. Back trouble caused Stafford to miss eight games in 2019, and he said he suffered a torn UCL in his left elbow during Detroit's Thanksgiving game. Stafford also told Albom he suffered a partial UCL tear in his right thumb and a broken rib and encountered multiple leg issues this past season. The former No. 1 overall pick, however, has only missed eight games in the past 10 years.
Photo courtesy of USA Today Sports Images.
Follow @PFRumors