The Raiders and Derek Carr have finalized a new five-year deal that is believed to be worth about $25MM per year, league sources tell Adam Schefter of ESPN.com (on Twitter). Carr confirmed the deal on Twitter on Thursday morning and the Raiders made it official with an announcement on Friday.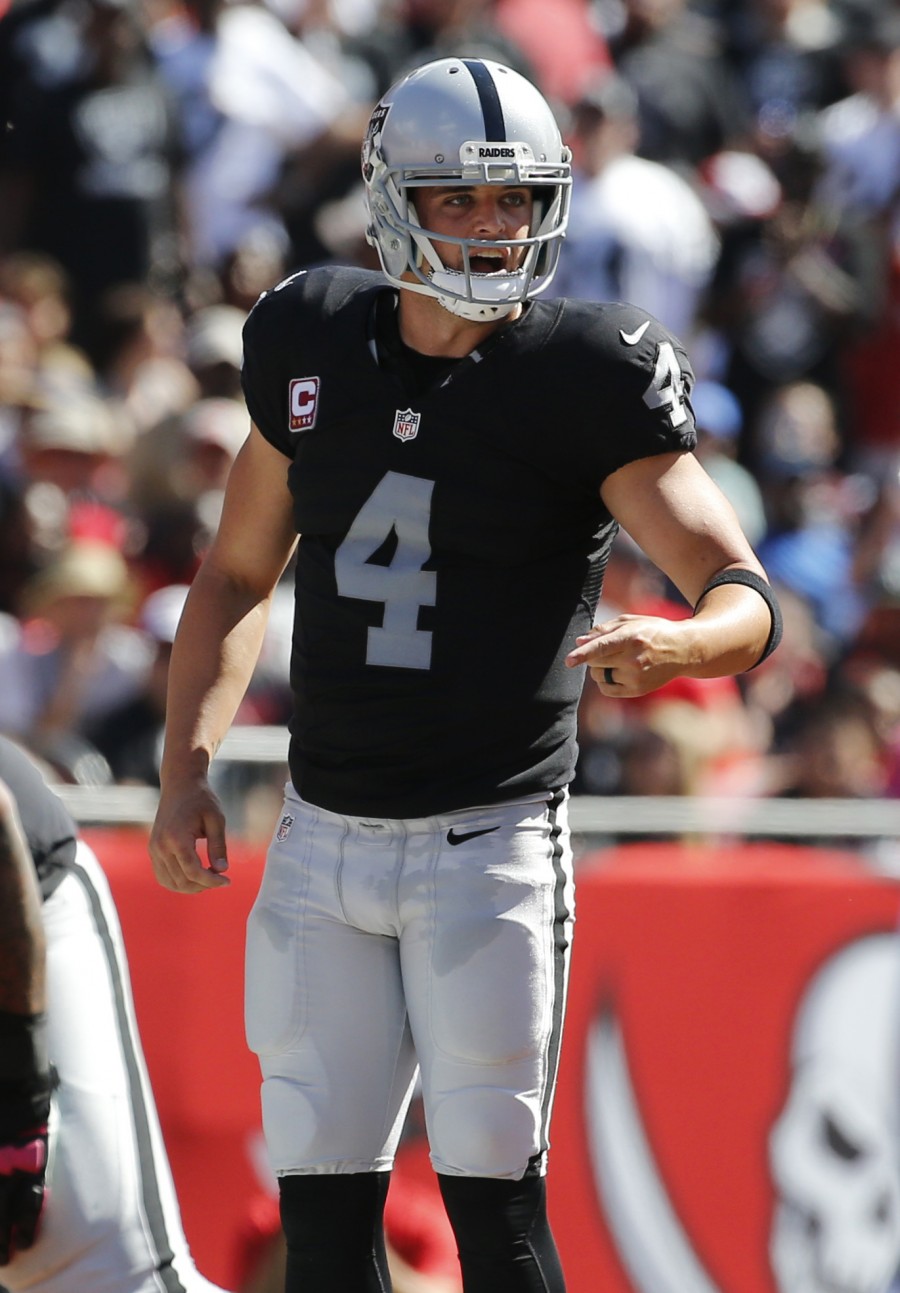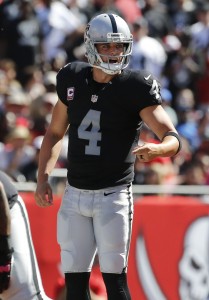 [RELATED: Lions Willing To Make Matthew Stafford League's Highest-Paid Player]
Carr is now signed through 2022 with a deal that will contain just south of $69MM over the first three years, according to Jason La Canfora of CBSSports.com (Twitter links). Carr's deal includes $70MM in guarantees with $40MM fully guaranteed at signing, a source tells Tom Pelissero of USA Today (on Twitter). Additional details can be found here.
It has long been expected that Carr's deal could approach the $25MM/year mark, but it wasn't clear when the two sides would finally shake hands on a deal. Now, the Raiders have gotten the extension hammered out with weeks to go before training camp. That's a huge win for the Raiders, especially since Carr was adamant about cutting off talks in late July.
"I wouldn't even answer my phone," Carr said recently. "The money isn't the thing that drives me. … What drives me is making sure I'm giving everything that I have with my abilities, and making sure that we win. And I don't want anything distracting my thought process at all…Now, that's not a jab, or anything like that. That's just me saying I'm not going to deal with anything that's not helping me just focus on winning."
The former second-round pick was slated to enter the final year of his rookie contract. Instead, he'll see a titanic bump after his paltry $1.15MM salary in 2017. Before today's news, Andrew Luck's $24.6MM average annual salary was the highest of any player in the NFL. Carr's new deal – when counting just the "new" money – will place him at the top in AAV, besting Carson Palmer ($24.35MM), Drew Brees ($24.25MM), and Kirk Cousins ($23.9MM).
Last season, Carr completed 63.8% of his passes for 3,937 yards, 28 touchdowns, and six interceptions. He graded out as Pro Football Focus' No. 6 QB last season, putting him ahead of Brees, Cousins, Matthew Stafford, Dak Prescott, and several other major names. Only Tom Brady, Matt Ryan, Aaron Rodgers, Luck, and Russell Wilson finished with higher scores than the Raiders QB.
Carr's new deal will have major implications for Stafford and Cousins as they seek new multi-year arrangements. Lions president Ron Wood admitted this week that a new deal for Stafford would likely mean making him the league's highest-paid player and the Carr deal only raises the bar. The two sides may now have the framework in place for a deal and that could bump Carr from the top spot in compensation rather quickly.
Meanwhile, Cousins and the Redskins have until July 17 (not July 15) to work out an extension. Cousins is not interested in taking a hometown discount and he is seeking full guarantees that will match the total of this year's franchise tag ($23.94MM) plus next year's transition tender ($28.7MM).
Follow @PFRumors