Bengals star A.J. Green has ostensibly been pushing to play, but even he admits that a 2019 return is unlikely. This week, Green told the team website that he's probably not going to suit up in the final two games, wiping out the entirety of his ninth NFL season.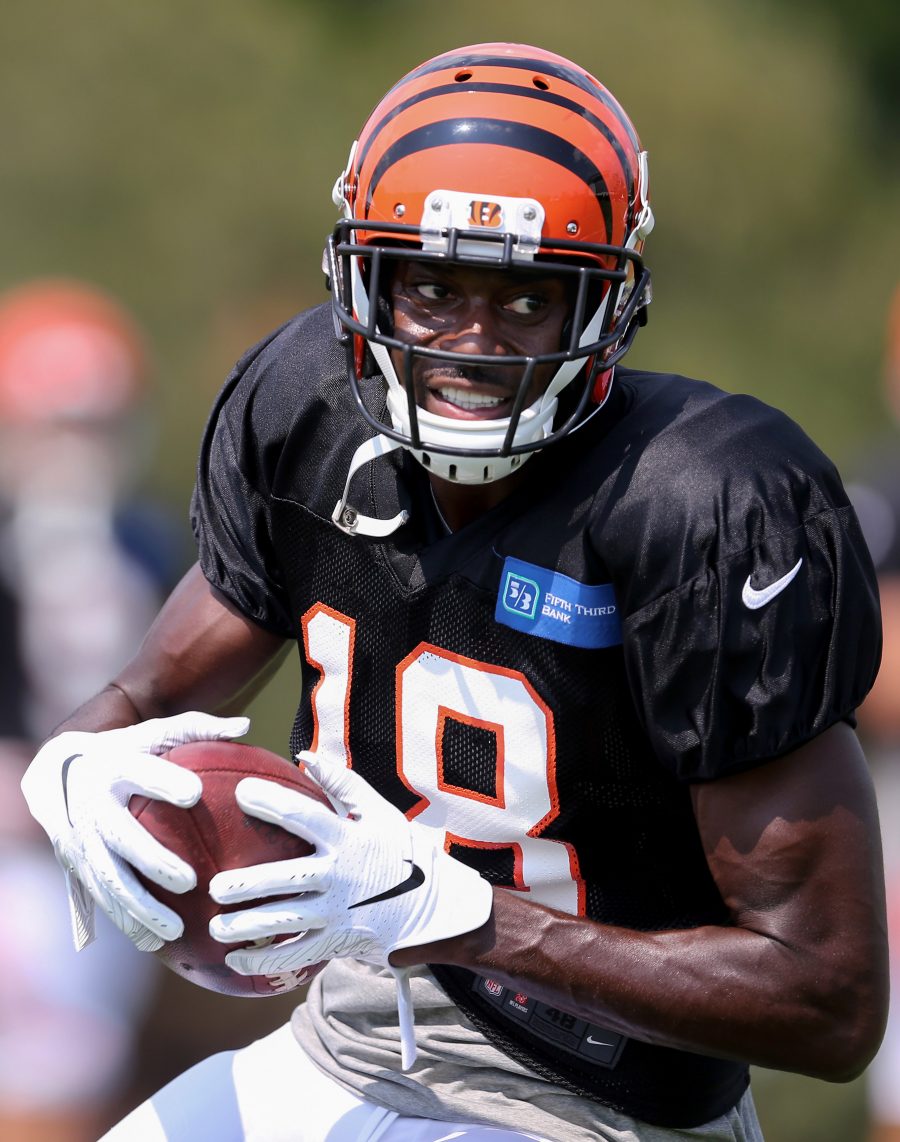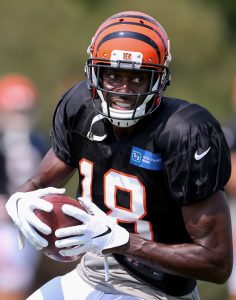 With Green's season over before it could even start, the focus shifts to 2020 and his pending free agency. Green, understandably, would prefer an extension to the franchise tag, but he says a one-year cuff won't prompt a season-long holdout.
"I have no problem with the franchise (tag). I don't like it, but I'm not a guy that's going to sit out the whole year," Green said. "But at the end of the day, that shows me they're not committed to me. That's fine. They have a business they have to run. As the player I have my own business, so if you do that I have to protect myself."
"If you're not committed to me long-term, I understand. There are no hard feelings. You have a business to run. All great businesses face difficult decisions. I understand that. For me, I have to make a big decision as well."
But even if he doesn't hold out for the entire season, Green is more than prepared to stay away from the team throughout the offseason program and training camp if he does not get a long-term deal, as Paul Dehner Jr. of The Athletic writes. Dehner also reports that a source close to Green says, despite what Green has indicated to the public, the wideout never intended to play after suffering his foot injury in training camp.
Dehner believes the Bengals will in fact put the franchise tag on Green, and in order to avoid an unpleasant distraction throughout the spring and summer of 2020, when they will presumably be focusing on the development of a rookie QB, he thinks they should set a deadline prior to the opening of free agency in March to either trade or extend their star wideout. Of course, determining his value could be difficult given his recent injury history and the fact that he won't have played a game since Week 13 of the 2018 season, but such a deadline could be
Green knows he could wind up elsewhere, but he says his goal remains to "break every receiving record" in Cincinnati. Green already has the most 100-yard games (33) in franchise history, but he's aiming to top Chad Johnson's career records of most yards (10,784), catches (752) and touchdowns (70).
To date, Green has 602 catches for 8,907 yards and 63 touchdowns, all with the Bengals.
Follow @PFRumors