On Monday, the Chargers announced that they will not bring back Philip Rivers for the 2020 season. With that, Rivers will move on to free agency where he'll seek another team for his 17th year a a pro.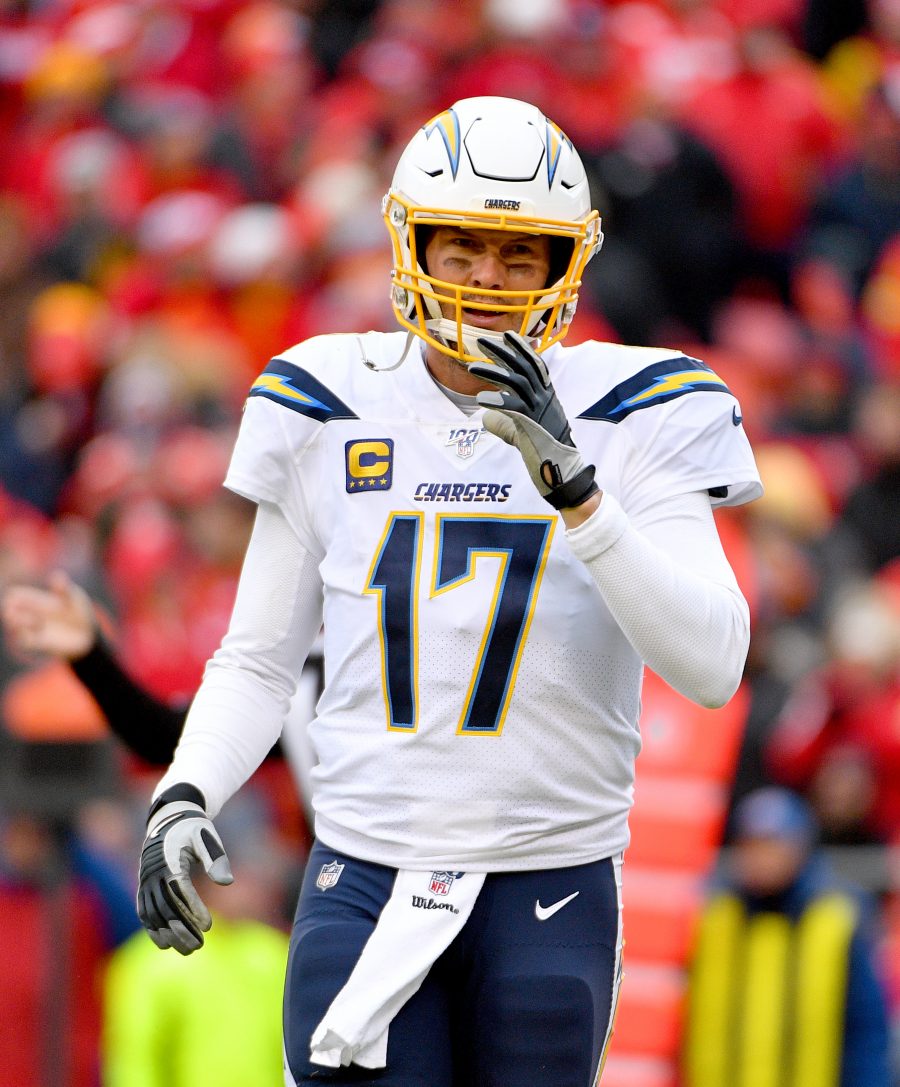 [RELATED: Eric Weddle Retires From NFL]
"After stepping back a bit from last season, we reconnected with Philip and his representatives to look at how 2019 played out, assess our future goals, evaluate the current state of the roster and see if there was a path forward that made sense for both parties," said General Manager Tom Telesco in a press release. "As we talked through various scenarios, it became apparent that it would be best for Philip and the Chargers to turn the page on what has truly been a remarkable run."
Rivers will leave the club after setting more than 30 franchise records and 224 consecutive starts. For his part, the eight-time Pro Bowler says there are no hard feelings as he leaves the only NFL franchise he's ever known.
"I am very grateful to the Spanos family and the Chargers organization for the last 16 years," said Rivers. "In anything you do, it's the people you do it with that make it special. There are so many relationships and memories with coaches, support staff and teammates that will last forever, and for that I am so thankful. I never took for granted the opportunity to lead this team out on to the field for 235 games. We had a lot of great moments, beginning in San Diego and then finishing in LA. I wish my teammates and coaches nothing but the best moving forward."
Many of Rivers' career numbers also stand as league-wide benchmarks. With 123 career wins in the regular season, he's ninth among QBs on the all-time list, ahead of names like Johnny Unitas and Joe Montana. He's also one of just six quarterbacks to have thrown for more than 58,000 passing yards.
But, in the NFL, you're only as good as your last season, and executives are always thinking one, two, and three years ahead. Rivers' 2019 season was marred by turnovers – he was picked off 20 times and his 23 touchdowns weren't nearly enough to erase those INTs. Historically, though, Rivers has been strong in that department. In 2018, for example, he lobbed 32 TDs against just 12 interceptions.
Rivers will join a potentially crowded field of free agent quarterbacks in March. Tom Brady, Ryan Tannehill, and Teddy Bridgewater are just some of the other names that could be available for teams in need. The Chargers could consider those options alongside this year's crop of quarterback prospects in the draft, or turn the starting job over to backup Tyrod Taylor. Meanwhile, with Rivers out of the picture, they may use the franchise tag to hang on to tight end Hunter Henry.
Photo courtesy of USA Today Sports Images.
Follow @PFRumors