March 11: There is no "new" contract offer to Prescott, per Ian Rapoport of the NFL Network (video link). While the Cowboys' latest offer does indeed represent an increase over the $33MM/year proposal they put forth in the early stages of the 2019 season, the revised offer was made around the time of this year's combine and is now several weeks old. That suggests that the offer has not gained any traction and that there is still a large gap to bridge.
And the gap may not just be money-related. Rapoport, echoing reports we've heard previously, says that Prescott is likely targeting a four-year deal so he can get back to free agency sooner, while the Cowboys would prefer a longer arrangement.
March 9: Barely 72 hours remain until Thursday's deadline for teams to designate franchise and transition players. The Cowboys are on the clock, and they are reigniting a push to extend Dak Prescott.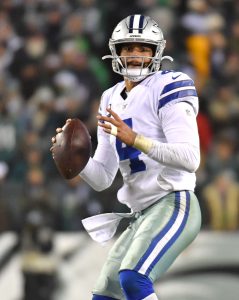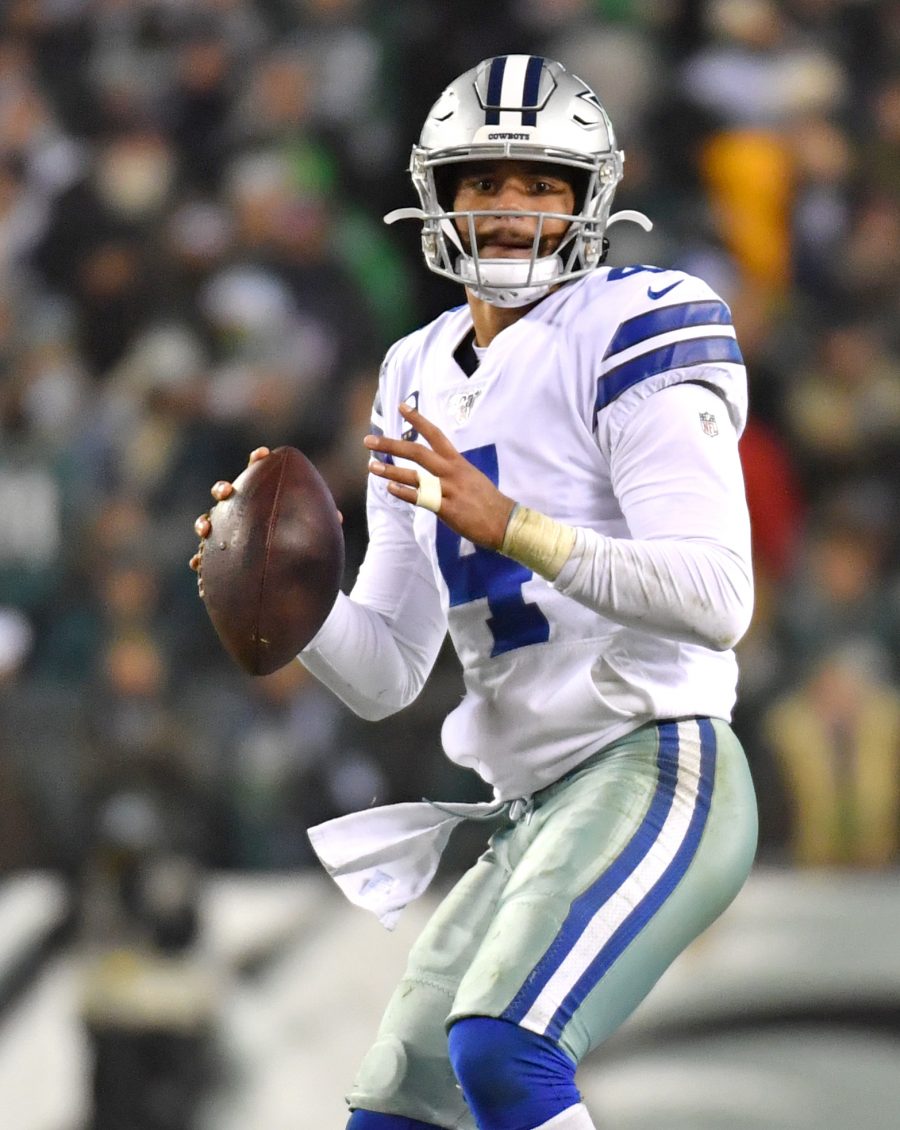 The Cowboys have submitted a new proposal to Prescott, according to ESPN.com's Todd Archer. Terms are not clear, but Archer notes that Prescott turned down Dallas' $33MM-per-year offer and that this one is likely in the Aaron Rodgers–Jared Goff range. It is indeed an increased offer, per Clarence Hill of the Fort Worth Star-Telegram (on Twitter).
Both Rodgers and Goff are at $33.5MM in AAV, so this Cowboys offer may not be substantially more than the $33MM-AAV one they made last season. Prescott is believed to be seeking a deal on the Russell Wilson level; the Seahawks quarterback earns $35MM on average.
Dallas has offered Prescott $105MM guaranteed. While that is not the guarantee at signing, it would land fourth among quarterbacks. Prescott, however, has some additional leverage now. The Cowboys have just three days left with the franchise or transition tag to use on Amari Cooper. They have met with both Prescott and Cooper's agents twice since the Combine, but if the CBA is ratified this week, teams can only use one tag. Cooper, then, would be in line to negotiate with other teams when the legal tampering period opens March 16.
The looming TV deals, should this CBA be finalized, are also expected to produce bigger cap spikes. Prescott's camp may not be eager to do a deal before more of the NFL's 2020s financial landscape becomes clear. If the Cowboys cannot get a deal done with Prescott by March 12, they are prepared to use the exclusive franchise tag on him. If the sides cannot agree on terms by July 15, Prescott would play the season on that $31MM-plus number.
Photo courtesy of USA Today Sports Images.
Follow @PFRumors