Everson Griffen was going through a tough time in 2018. The Vikings pass-rusher missed five games as he dealt with personal issues following some concerning incidents, and he opened up about the experience, as well as his current free agency, for the first time during a recent interview with Tom Pelissero of NFL.com.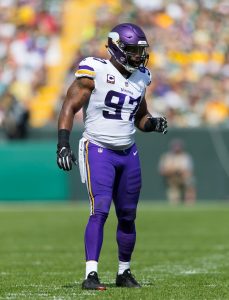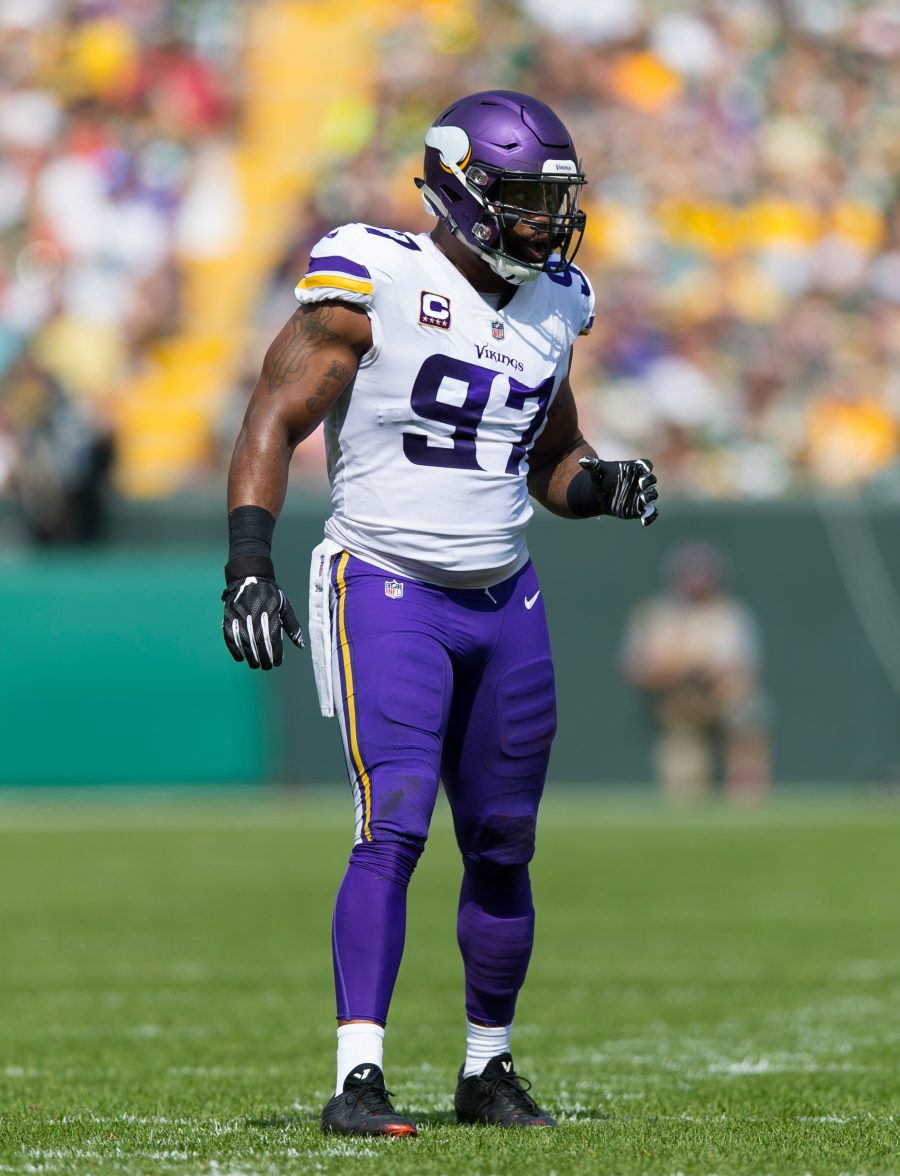 "Nobody knew that I was living in a sober house," Griffen told Pelissero. "I lived in the sober house for three months, from October to the end of the (2018) season. I was living like I was in college. Had a roommate, had a little bit of clothes. I was going to my meetings. I did the whole nine. That was a part of my recovery. Just to reset. I wanted to reset." 
Griffen credited the period for putting him in a better space today, and said it wouldn't be an issue moving forward. "I'm happy that 2018 happened, because I wouldn't be sitting here today, being able to tell my story and showing teams that I am strong, I am healthy and there's nothing really that you have to worry about, because I'm doing all the right things. There's nothing I'm doing behind the scenes that they should be worried about. I'm doing everything possible to make sure that 2018 doesn't happen again. And it will not happen," he explained.
Griffen's agent also told Pelissero that serious mental health issues like bipolar disorder had been ruled out during his evaluations, and that his "erratic behavior resulted from significant unresolved emotional distress," such as the sudden death of his mother a handful of years ago. As for his free agency, the 32-year-old intimated the inability to conduct full evaluations as a result of the COVID-19 pandemic had impacted his market.
"This process, for me, has taken a lot of patience, a lot of self-reflection, too," Griffen said. "It's like, why haven't (more) teams been interested? And the reason why is because they don't know Everson." While Griffen and his agent had publicly announced he wouldn't be returning to the Vikings, Griffen told Pelissero he would "never say never" on a potential return.
Griffen has been with the Vikings ever since they drafted him in the fourth-round back in 2010. The last we heard a couple of weeks ago there was mutual interest with the Seahawks, and it sounds like he could be a top option for them if they don't bring back Jadeveon Clowney. The USC product played in 15 games last year, racking up eight sacks. Often one of the league's better pass-rushers, he's made the Pro Bowl in four of the last five seasons.
Griffen says he isn't in any rush to sign, and will take his time to find the right situation. He told Pelissero he still speaks with a team of therapists, clinical psychologists, and a life coach daily, and that he will be an open book for inquiring teams. Here's to hoping that Griffen continues to do well off the field no matter where he's suiting up in 2020.
Photo courtesy of USA Today Sports Images.
Follow @PFRumors