Carlos Hyde appears to have been involved in multiple running back domino sequences this offseason. The new Seahawks running back turned down an offer from the Texans, and more clarity emerged on Houston's effort to keep the 1,000-yard rusher in town.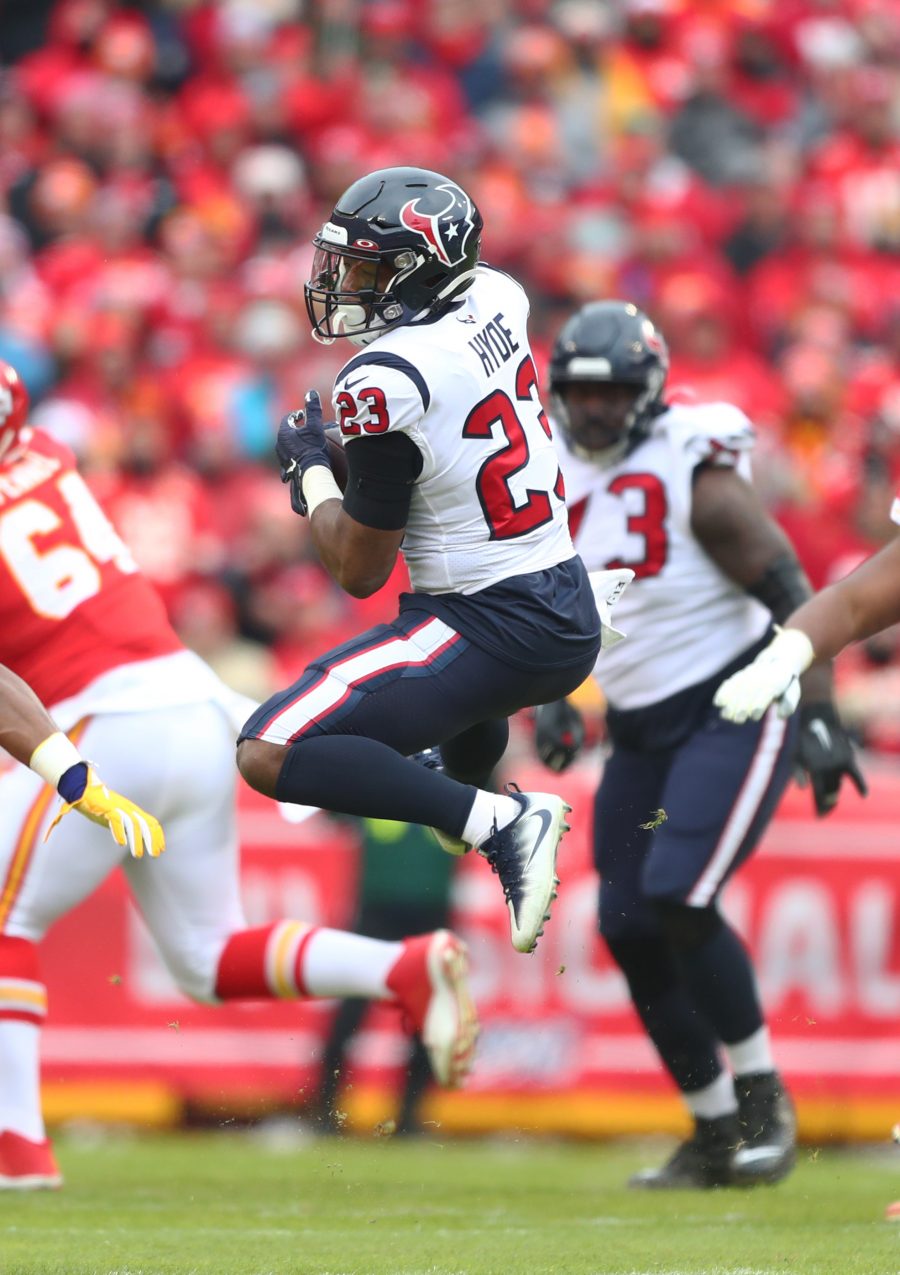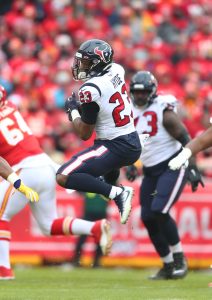 The Texans offered Hyde a two-year, $10MM deal, per Aaron Wilson of the Houston Chronicle (via ESPN 710 Seattle's John Clayton). This offer emerged before the Texans' blockbuster trade that involved DeAndre Hopkins going to Arizona and David Johnson taking Hyde's place as Houston's starting running back.
After Hyde spent nearly 2 1/2 months in free agency, he landed a one-year, $2.75MM Seahawks deal that can max out at $4MM. That agreement came together quickly, transpiring shortly after the Seahawks offering Devonta Freeman a similar contract. Freeman turned down the proposal and remains a free agent. Hyde turning down the Texans may have cost him a bit of dough. And it created quite the ripple effect.
Hyde passing on the Texans' offer prompted them to take on one of the league's most onerous contracts. Houston will pay Johnson $10.2MM this year. The former All-Pro back's $13MM-per-year pact has two seasons remaining. With the Texans' payroll also including Duke Johnson's $5.2MM-AAV deal, they have more than $17MM committed to the running back position this season — third-most in the league. The Seahawks' backfield of Hyde, Chris Carson and Rashaad Penny ranks 16th in terms of 2020 cap commitment.
The Browns gave Hyde a similar deal to this Texans offer, adding him on a three-year, $15MM accord in 2018. After trades from Cleveland and Kansas City — sandwiching a stop in Jacksonville — Hyde rushed for a career-high 1,070 yards last season.
Follow @PFRumors