The league has tasked every team in the league to develop an Infectious Disease Emergency Response (IDER) plan for containing the spread of COVID-19. This has resulted in "heated discussions" within each organization as they figure out which employees can go where as a part of a "tier" system.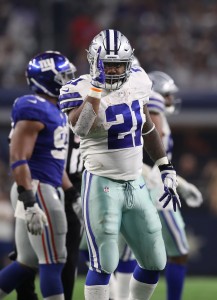 [RELATED: ~10 NFL Teams Have At Least One Player With COVID-19]
Tier 1 includes players, plus "coaches, trainers, physicians and necessary personnel" who require direct access to players. Tier 2 includes GMs, football operations staff, assistant coaches, and other essential workers. Tier 3 includes certain operational personnel, in-house media members, and others who do not need to be in close contact with Tier 1 folks.
Per a memo from the NFL and the NFLPA, teams will have to create a separate entrance for Tier 1 and 2, or at least designate times for each Tier to pass through. The "heated discussions" likely stem from the overlap in roles for any given club as well as the logistics of keeping each Tier separate during mandated times. However, it seems to be a necessary measure given the recent spike in cases among players. Roughly ten teams have had at least one player test positive for COVID-19 and many of those players were found to have the coronavirus after conducting players-only workouts without any formal protocols in place.
Photo courtesy of USA Today Sports Images.
Follow @PFRumors