Injuries interrupted Nick Bosa's final Ohio State year and his first 49ers training camp. The 2019 defensive rookie of the year has run into another health hurdle in his second NFL camp.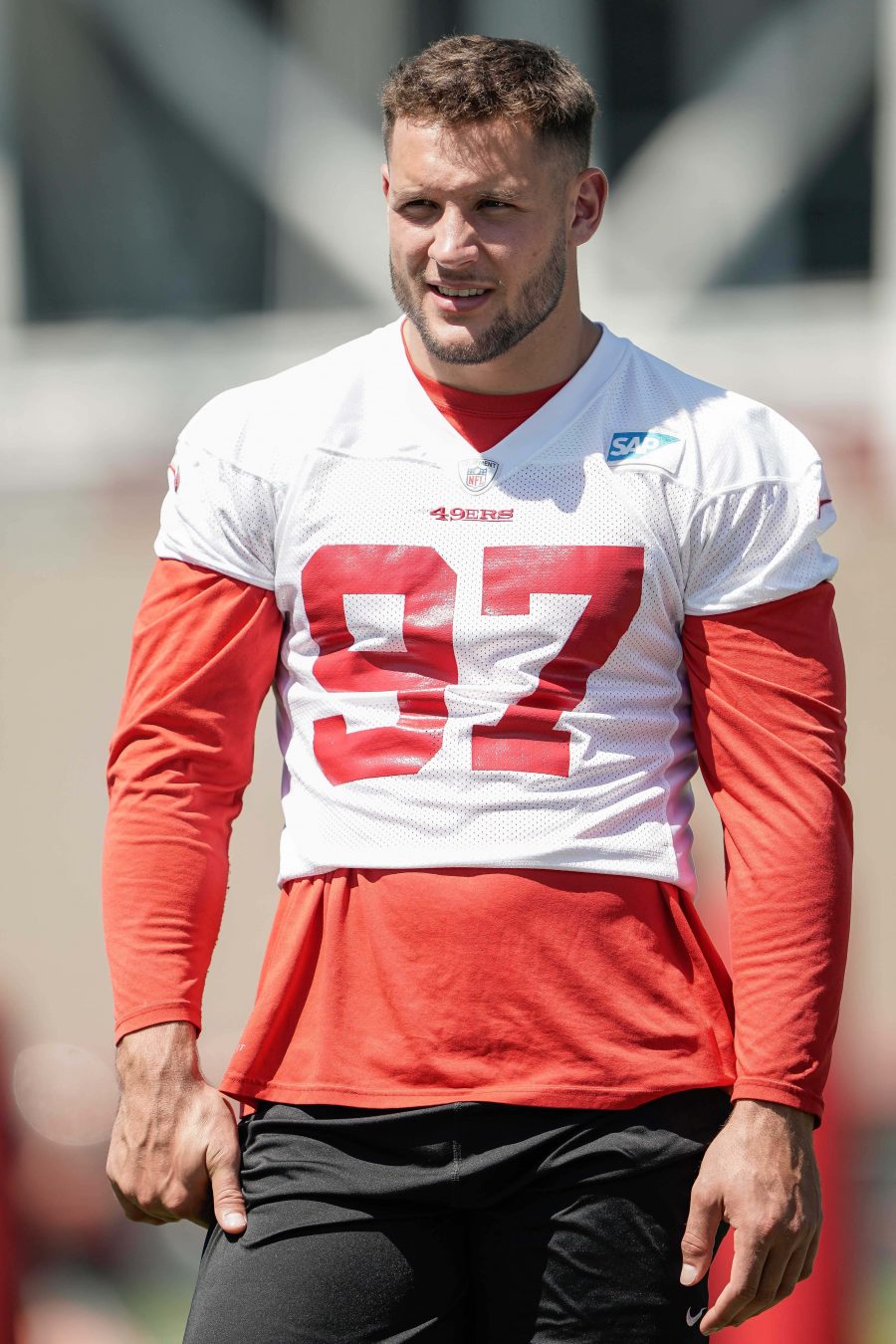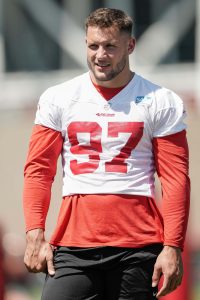 The standout San Francisco defensive end underwent an MRI and will miss some time due to a muscle strain, according to the team. The 49ers have tabbed Bosa as week-to-week. It's a lower-body issue, with Bosa experiencing leg pain this week.
Bosa missed the 2019 preseason because of a high ankle sprain. That came after a core muscle injury ended his junior season and Buckeyes career early. Considering his history, protecting the former No. 2 overall pick certainly makes sense.
Despite missing most of the 49ers' 2019 camp, Bosa became one of the league's best defensive players last season. He played in all 19 49er games and played perhaps the lead role in the team assembling the No. 2 DVOA defense.
The 49ers are also down Dee Ford for the time being. The seventh-year pass rusher is dealing with a calf malady, though the team has labeled its older defensive end as day-to-day. Unlike Bosa, Ford was not able to shake off his preseason injury issues last year. Ford either played hurt or missed time last season, with hamstring and knee issues limiting him to a part-time role. Ford underwent knee surgery this offseason.
Photo courtesy of USA Today Sports Images.
Follow @PFRumors