Sep. 27: In addition to the torn ACL, Bosa sustained further cartilage damage in his left knee, as Adam Schefter of ESPN.com reports. The 49ers are hopeful that the extra damage will not delay Bosa's return, and the club remains optimistic that he will be back in time for the start of the 2021 campaign. Bosa will undergo surgery this week.
Sep. 21: Nick Bosa is done for the year. The 49ers announced that their star pass rusher has indeed suffered a torn ACL in his left knee. This doesn't come as much of a surprise, as head coach Kyle Shanahan hinted at the injury following yesterday's win.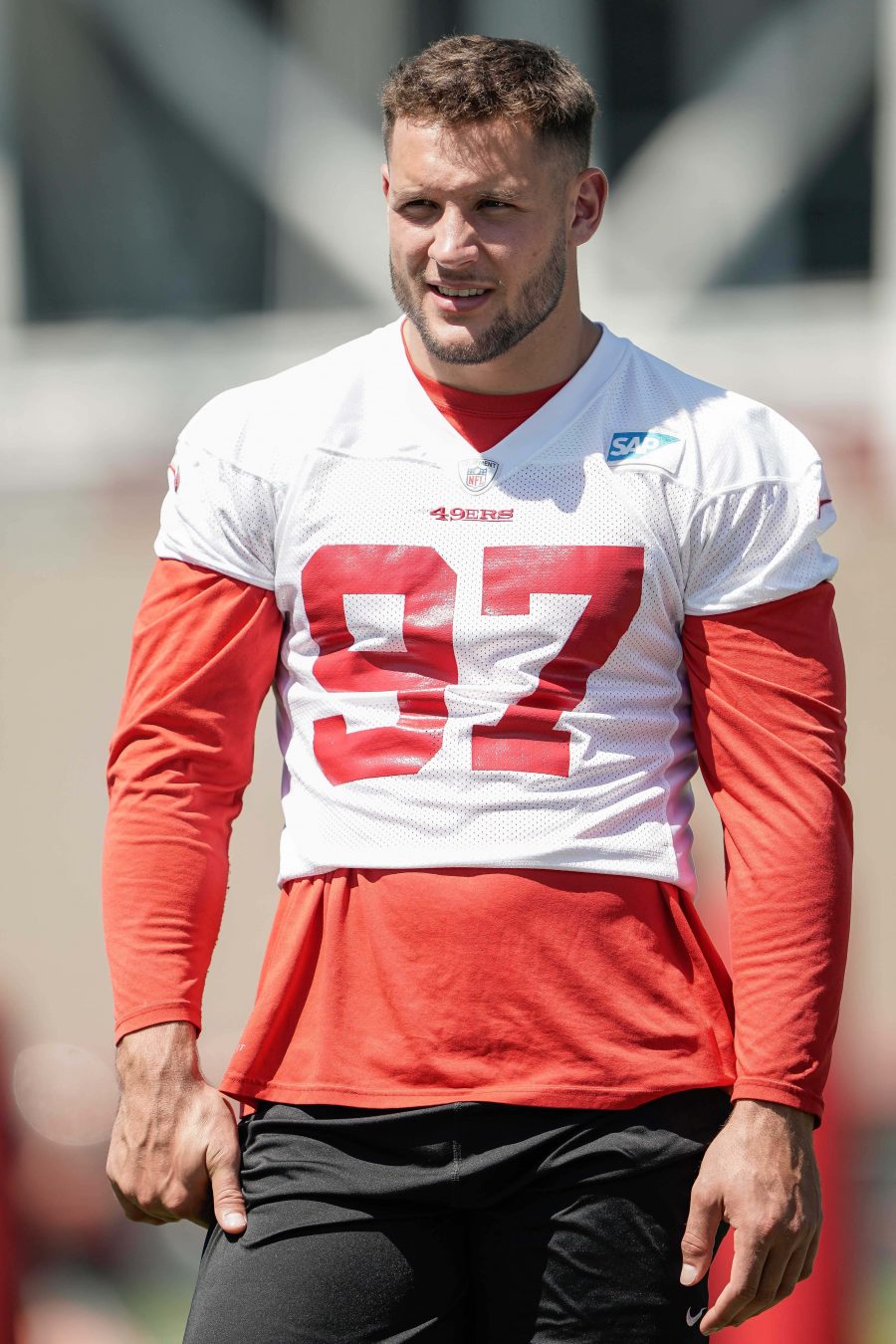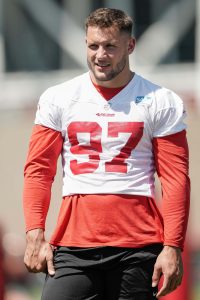 The injury is obviously a massive blow to the 49ers defense, as the reigning Defensive Rookie of the Year was establishing himself as one of the top rushers in the game. The former second-overall pick earned a Pro Bowl nod last season after compiling 47 tackles, nine sacks, and a forced fumble. He had another forced fumble during the 49ers' Week 1 loss to the Cardinals.
If there's any consolation, Bosa should be good to go for the start of next season. Plus, other than core muscle surgery during his time at Ohio State, Bosa has generally stayed healthy during his playing career.
The 49ers are dealing with injuries throughout their roster. It sounds like defensive tackle Solomon Thomas also suffered a torn ACL, while defensive end Dee Ford is sidelined with a neck injury and cornerback Richard Sherman is sitting on IR with a strained calf. The offense isn't immune; the team has a depth-chart worth of wideouts sidelined (including Deebo Samuel), tight end George Kittle is dealing with a knee ailment, and running backs Raheem Mostert and Tevin Coleman will be out this weekend against the Giants. Fortunately, it sounds like quarterback Jimmy Garoppolo's high-ankle sprain isn't too serious.
The team has already added Ziggy Ansah to their squad, and it wouldn't be shocking if the organization signs some more depth along the defensive line.
Follow @PFRumors