Details are in on Antonio Brown's contract with the Buccaneers. His one-year pact will be worth up to $2.5MM, but only $1MM of that is in the form of base salary and roster bonuses. If Tampa wins the Super Bowl, AB will receive a $750K bonus, and he has three separate $250K bonuses for receptions, yards, and TD milestones. However, not only does Brown need to hit those individual marks to cash in, the Bucs need to qualify for the playoffs (Twitter links via Adam Schefter of ESPN.com).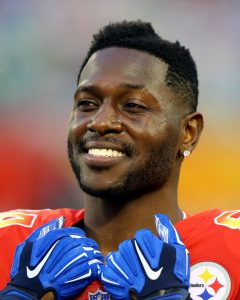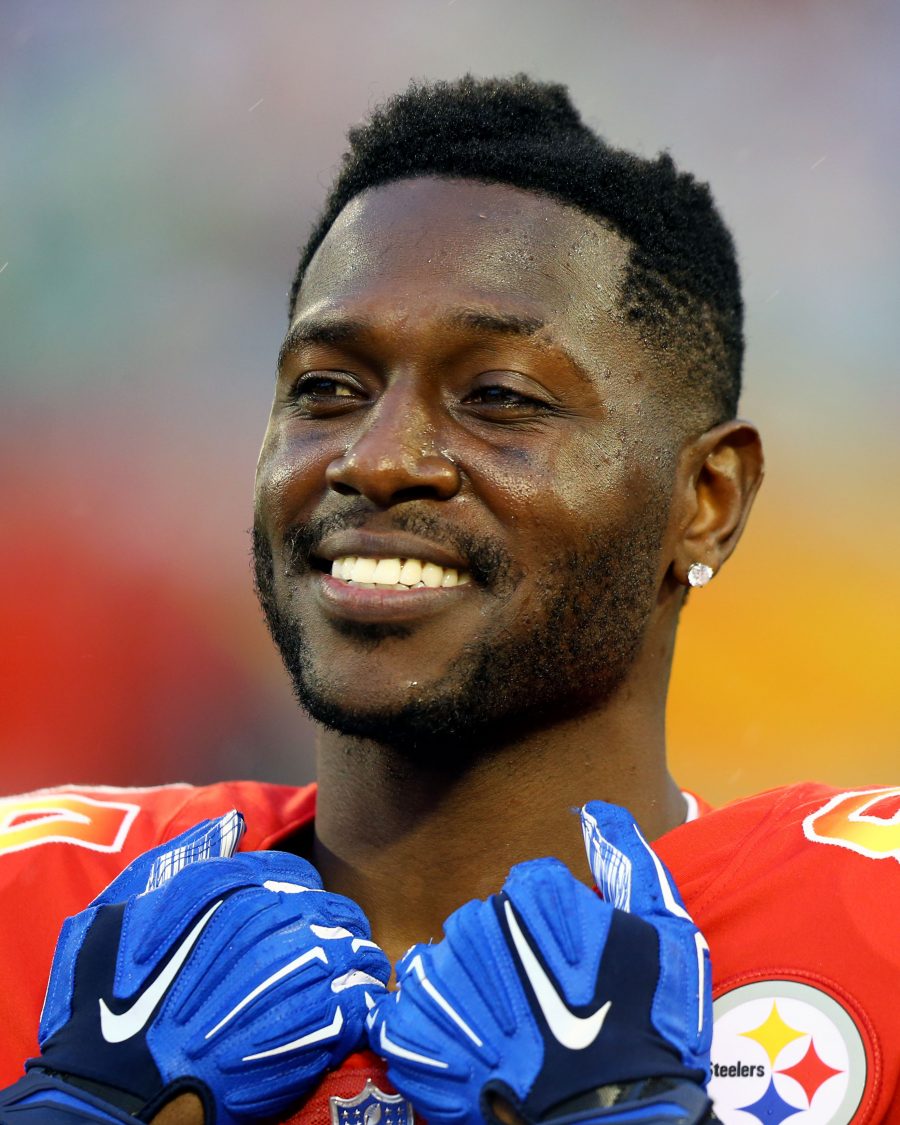 Schefter adds (via Twitter) that Brown will officially sign the contract tomorrow. As Greg Auman of The Athletic tweets, the 32-year-old receiver will be able to enter the team facility Wednesday, after he has cleared COVID-19 testing. Although his eight-game suspension means that he will not be permitted to practice until November 3, the start of Week 9, Brown can attend meetings and train with the team's strength and conditioning staff.
Jason La Canfora of CBS Sports reiterates that Tom Brady was the driving force behind the Brown signing. Brady, of course, pushed for the Patriots to acquire Brown last year, and though New England released AB after just one game, Brady again lobbied the team to re-sign him in advance of the playoffs.
Bucs head coach Bruce Arians — who is familiar with Brown from their time together in Pittsburgh — had repeatedly stated that Tampa would not be acquiring the mercurial All-Pro, and he wasn't the only team official to express those sentiments. Brady eventually got his way, though plenty are skeptical that Brown will be able to toe the line.
"Mark my words, it's going to be a problem," said one executive who has significant experience with Brown. "You have no idea the stories we could tell you about this guy. Everything is a struggle. … There were plenty of valid reasons why [Arians] didn't want anything to do with him a year ago. Unless this guy has completely reinvented himself, and done a complete turnaround, this is going to get ugly."
A coach who has worked with Brown said, "All the reasons [Arians] didn't want this guy a year ago, he knows what's up with him. And that was before COVID. The stuff he'd do all the time in Pittsburgh — he'd go AWOL, not show up, have no idea where he is … that could (mess up) the entire team, now."
It does seem like a big gamble for a team that has plenty of receiving talent already, though since the Bucs' cadre of pass catchers has dealt with a number of injuries this year, it's easy to see why the club would have interest in reinforcing that group. But from a legal perspective, Brown is not out of the woods just yet. As Mike Florio of Pro Football Talk reminds us, the civil suit that Britney Taylor filed against Brown for sexual assault and rape is set for December, and Brown is due to furnish Taylor's attorney with complete discovery next week (Brown has received multiple extensions of the discovery deadline).
Developments in that case may trigger additional sanctions from the league, though Brown's attorneys could request a postponement of an trial in an effort to avoid such sanctions impacting his availability for the Bucs this year.
Photo courtesy of USA Today Sports Images.
Follow @PFRumors