Star quarterback Deshaun Watson is not happy that the Texans failed to truly involve him in their search for a GM despite being told that they would do so. That has led to speculation that Watson could request a trade from Houston, but in his introductory press conference, new general manager Nick Caserio tried to quash any such rumors.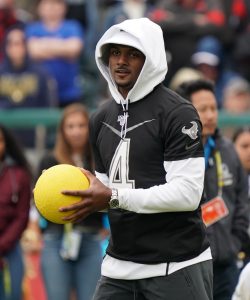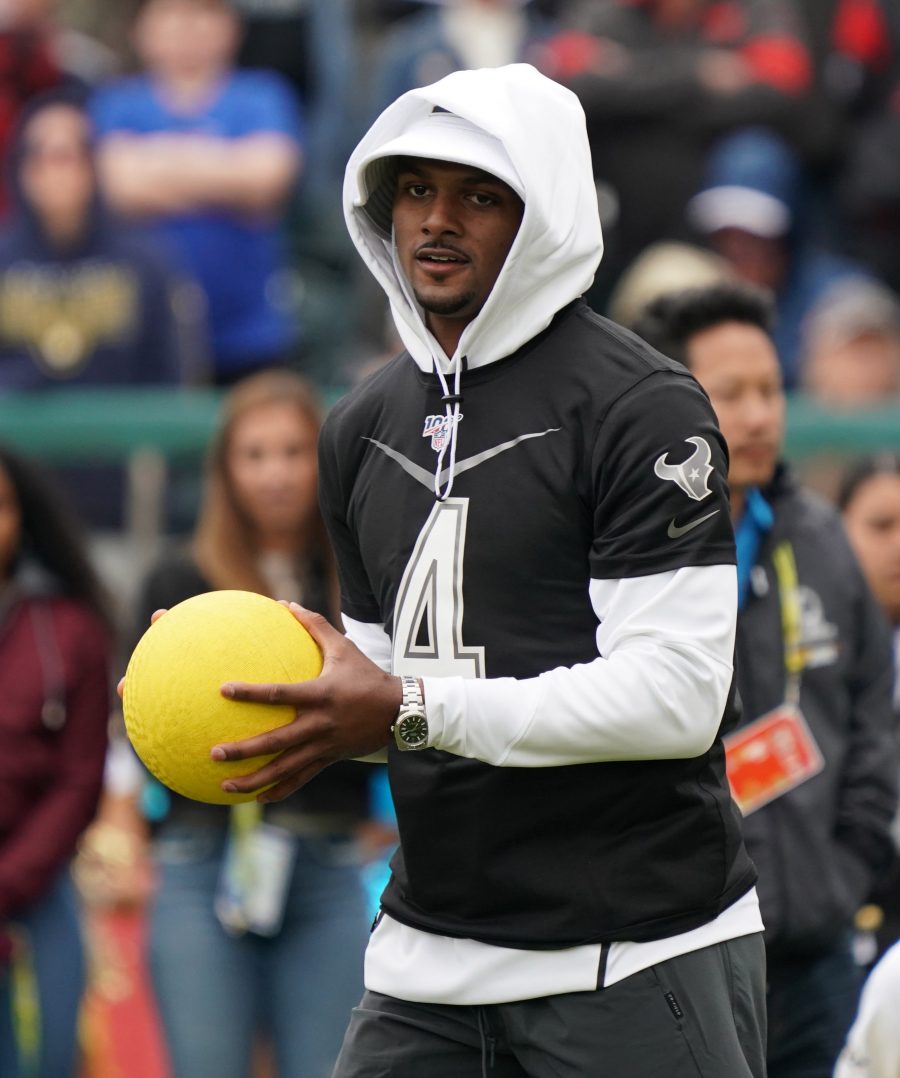 "[Watson is] our quarterback," Caserio said. "I can't tell you how much respect and admiration I have for him as a player" (Twitter link via Field Yates of ESPN.com).
That's all well and good, and a trade might be difficult to pull off anyway given that Watson just signed a massive extension that runs through the 2025 season (though there would likely be no shortage of teams willing to take on Watson's contract and give up significant draft capital to land him, and the dead cap charge on Houston's books would be a relatively modest $21.6MM). But as Aaron Wilson of the Houston Chronicle writes, Watson remains highly upset, and the team has been unable to get in touch with him. He is on vacation, but it doesn't sound as if that has anything to do with the lack of communication. Wilson says that Watson is in no mood to hear from the team right now, and that it will be some time before he is ready to talk about his unhappiness.
At today's presser, owner Cal McNair said the following: "I've come to understand [Watson] feels left out of the process. … [H]e and I had several visits and I understood his point of view before meeting with candidates. I've reached out to Deshaun and I look forward to him getting back to me when he returns from his vacation" (Twitter link via Mark Berman of Fox 26).
That statement jibes with yesterday's report that McNair and Watson did indeed meet to discuss GM candidates, but the problem is that McNair did not even consider the names that Watson — who was reportedly representing a large group of his teammates — endorsed. Watson did not necessarily expect McNair to choose one of his candidates, and he does not have an issue with the Caserio hire in and of itself, but he feels as though he was given little more than lip service before McNair charged ahead with the exec he has been eyeing for a long time.
So one of Caserio's primary orders of business will be to smooth things over with Watson — whenever Watson is ready — and he will also need to find a new head coach. Of course, Watson was also told that he would have input into the team's HC search, and the fact that the Texans will not so much as interview Chiefs OC Eric Bieniemy — who was said to be one of Watson's top choices — is surely contributing to the quarterback's displeasure.
Another nugget to come out of the press conference is that executive VP Jack Easterby will remain with the team. Some say that Easterby, who was brought in to improve the club's culture, has only made it worse, and that he has an inordinate amount of sway over McNair (a notion buttressed by Easterby's relationship with Caserio, which dates back to their days with the Patriots). However, as McNair has stated previously and reiterated today, Easterby — who had been serving as interim GM after Bill O'Brien's dismissal — will return to some of his earlier roles (Twitter link via Wilson). Caserio will have full control over the roster, the draft, and free agency.
As Wilson notes in a separate tweet, Caserio had plenty of positive things to say about Easterby. "Jack and I have had a special relationship," Caserio said. "He's helped me a lot personally. He's someone I've always leaned on. I have a tremendous amount of respect and admiration for [him]."
Photo courtesy of USA Today Sports Images.
Follow @PFRumors