Despite Deshaun Watson's standout season, the Texans went 4-12. They do not have a first- or second-round draft pick this year and have a roster in need at many areas after Bill O'Brien's criticized GM tenure.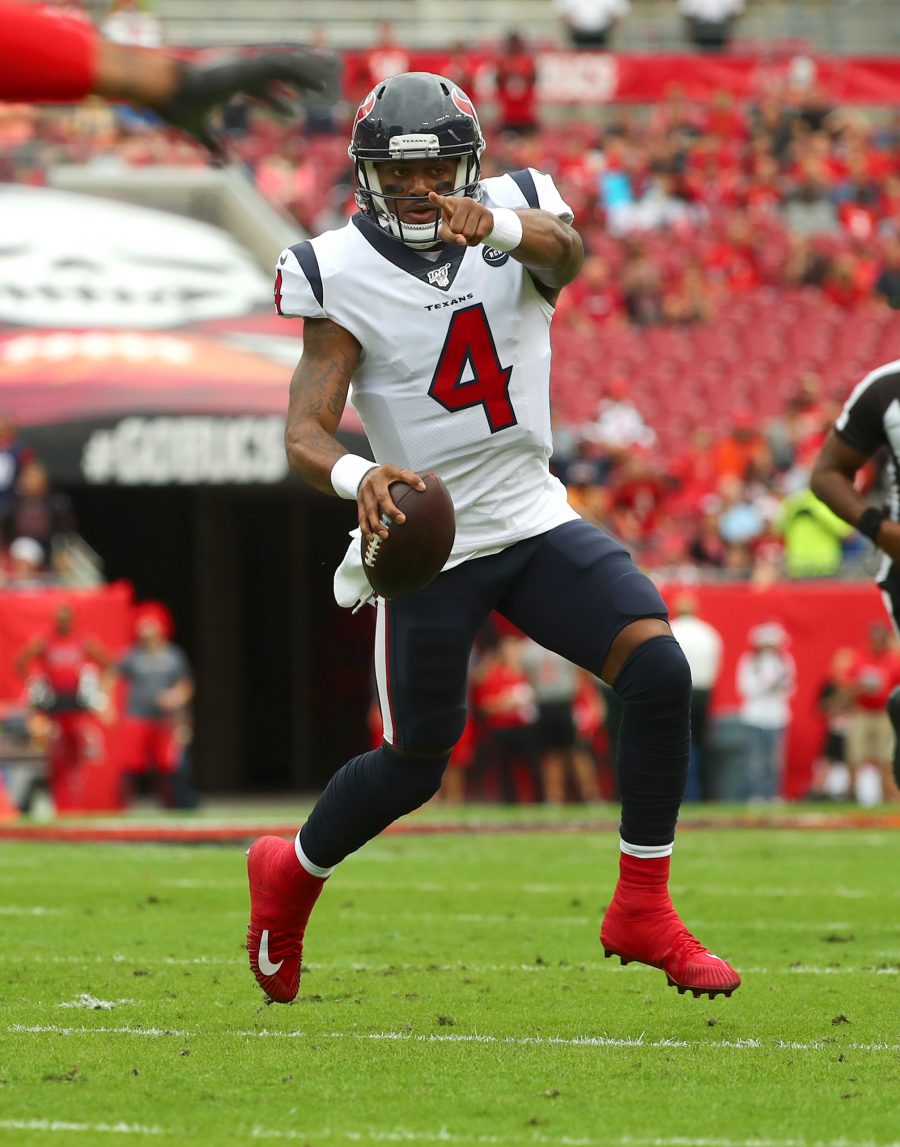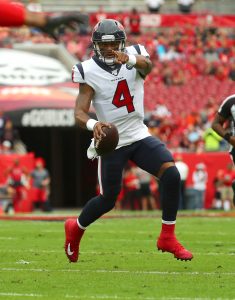 Watson was told he would have a say in the Texans' GM and head coach searches. But owner Cal McNair did not discuss the Nick Caserio hire with the quarterback, per Ian Rapoport of NFL.com, who adds Watson is "extremely unhappy" with the Texans (Twitter link).
The Pro Bowl passer offered input on GM candidates, but the Texans did not consider any of his recommendations, Adam Schefter of ESPN.com reports. Watson is not upset about the Caserio hire but is disappointed in the team's process, Rapoport tweets. It is not exactly unusual for an organization to hire a GM without consulting its quarterback, but Schefter notes Watson and McNair met on several occasions about this hire. Now, Caserio appears to have a key assignment on his hands as he starts his $6MM-per-year job.
Back in October, we heard he was to be consulted about the team's head coach search. Three months later, the Texans have been unable to reach Watson, Rapoport tweets, and may well be moving forward without Eric Bieniemy — for whom Watson previously advocated. The now-Caserio-run Texans did not request an interview with the Chiefs OC.
"Man, it just starts with the energy and just the foundation of this program. There's no real foundation in view. Everyone sees it. Everyone knows that. Got to have a guy that can come in and stand strong, stand 10 toes down and, (say), 'Hey, this is the way it's going to go, and this is the way we're going to win,'" Watson said earlier this week, via NFL.com's James Palmer (on Twitter).
"That's what we need. It's kind of just up in the air right now. That's what I'm looking forward to, some disciplined responsibility and some good, fun energy that cares about winning championships and winning games but at the same time is coming in to work each and every day regardless."
Some of this strife dates back to last year, when Watson expressed disappointment the Texans traded DeAndre Hopkins without discussing the move with him. The organization making another big move without Watson's input is believed to be a much bigger issue with him, Schefter adds. Watson has "quietly broached" the prospect of a trade request, Mike Florio of Pro Football Talk notes. Watson's contract contains a no-trade clause, which would empower the quarterback to approve his destination — should this saga reach that stage.
Shortly after Patrick Mahomes' 10-year extension, Watson signed a more traditionally structured deal — a four-year, $156MM pact. He is signed through the 2025 season. It would certainly be shocking to see the Texans agree to trade their centerpiece player; such a move would certainly be financially prohibitive. The Texans guaranteed Watson nearly $75MM at signing. Watson agreed to the extension after the Hopkins trade and threw for a league-high 4,823 yards at an NFL-best 8.9 per attempt without the All-Pro wideout. The former Clemson national champion passer added a career-most 33 touchdown passes despite the core members of his post-Hopkins receiving corps being frequently unavailable.
Photo courtesy of USA Today Sports Images.
Follow @PFRumors