Aaron Jones did not end his fourth Packers season on a high note, fumbling twice in the NFC championship game and missing time in Green Bay's season-ending loss due to injury. The standout running back is now a few weeks away from free agency.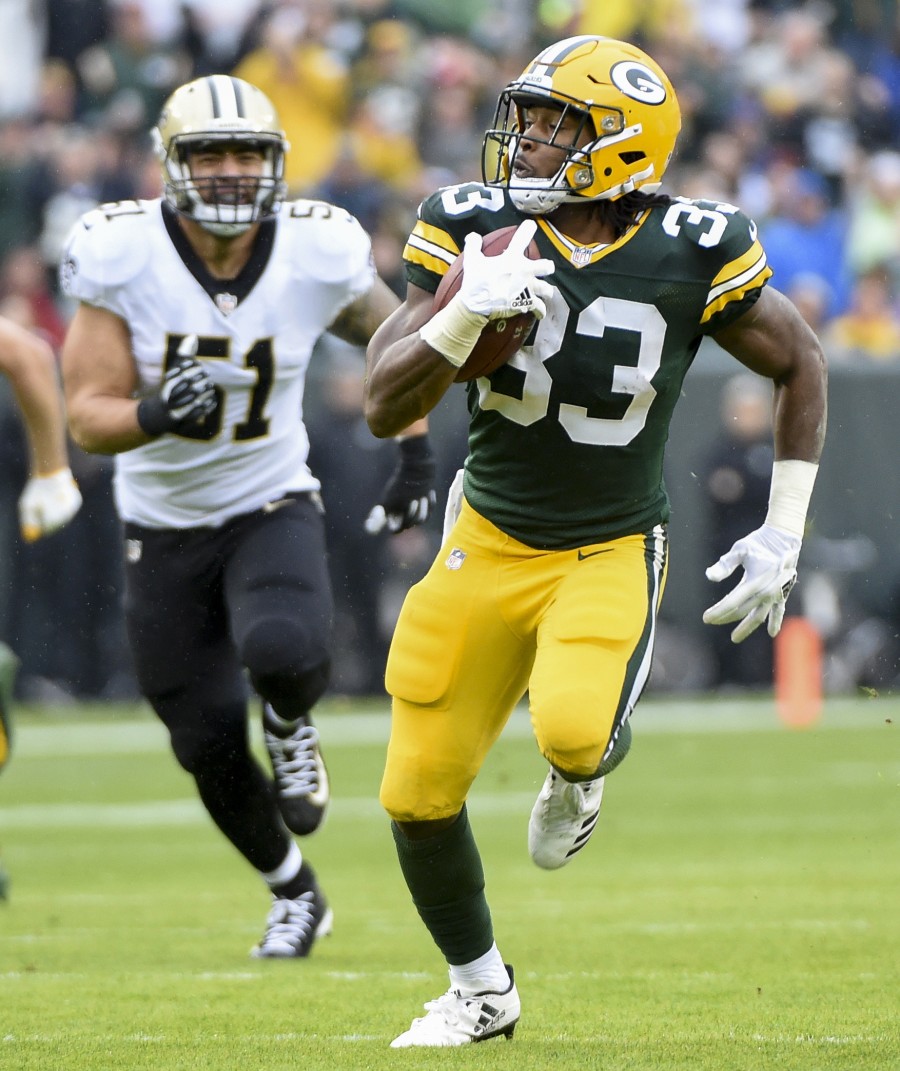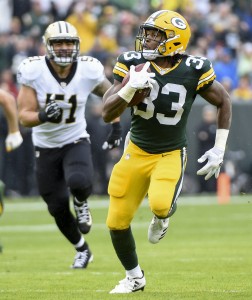 The Packers and their starting back engaged in extension discussions last year, but those did not go especially well. Jones changed agents and is now with Drew Rosenhaus ahead of free agency. The Packers are believed, however, to have offered Jones a deal including a top-five running back salary, Rob Demovsky of ESPN.com notes. The issue — as it often does — came down to guarantees. Big guaranteed cash was absent in Green Bay's proposal, Demovsky adds.
A top-five running back salary would land in the $12MM range. Jones' draft classmates Dalvin Cook ($12.6MM) and Joe Mixon ($12MM) helped set the second-tier running back market last year, with Christian McCaffrey and Alvin Kamara joining Ezekiel Elliott on $15MM-plus-AAV deals. Derrick Henry also accepted a $12.5MM-AAV pact at the franchise tag deadline.
Everyone in this bracket has a contract including at least $16MM in full guarantees save for Mixon, whose Bengals re-up includes just $10MM guaranteed total. McCaffrey, Elliott and Henry signed for at least $25MM fully guaranteed, while Kamara's pact includes $34MM in total guarantees.
Green Bay also has Jones change-of-pace back Jamaal Williams unsigned for 2021 but drafted A.J. Dillon in the 2020 second round. The team has not given a notable contract to a running back since extending Ryan Grant 13 years ago. Re-signing Williams and pairing him with Dillon would certainly come cheaper for Green Bay as well.
Jones is coming off back-to-back 1,000-yard seasons. His second such season was lower on touchdowns (nine), but the former fifth-round pick managed 5.5 yards per carry on 201 carries — up from a 4.6 average in 2019. Jones joins fellow 2017 draftees Chris Carson and Marlon Mack in being unsigned ahead of free agency. Cardinals transition-tagged back Kenyan Drake is also unsigned, and Broncos two-time 1,000-yard rusher Phillip Lindsay is a restricted free agent. The franchise tag for backs may well drop from the 2020 mark, when Henry's tag cost $10.2MM, but the cap's expected reduction stands to limit tag usage this year. That could create an interesting marketplace at this position.
The Packers also have All-Pro center Corey Linsley due for free agency and just signed David Bakhtiari to a record extension. Linsley, 29, is seeking his third contract, but no substantial Packers-Linsley discussions are believed to have occurred yet.
Photo courtesy of USA Today Sports Images.
Follow @PFRumors