Richard Sherman stands as one of the best free agents available, and the All-Pro cornerback is taking his time in his second stay on the market. Sherman is not expected to return to the 49ers, but another reunion should not be considered off the table.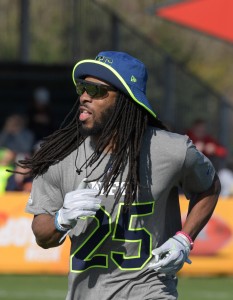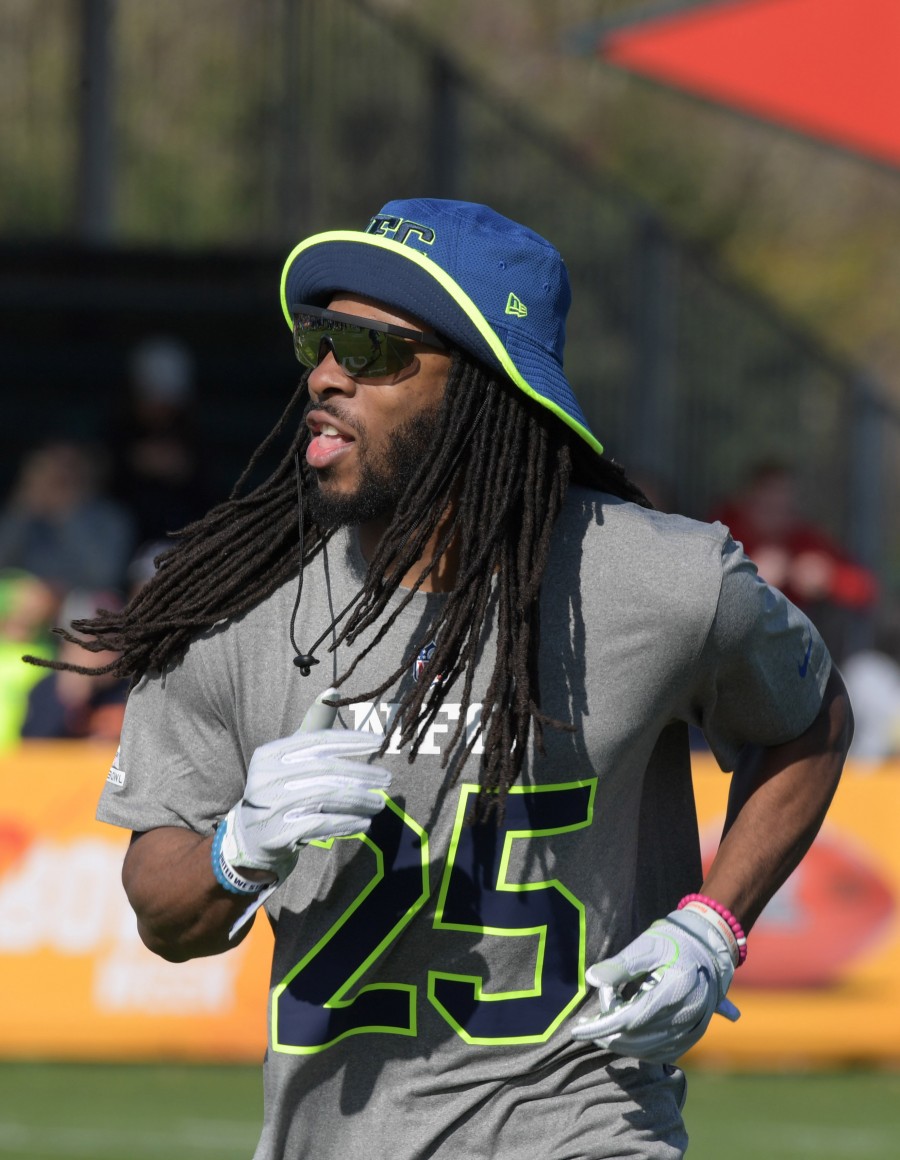 The 10-year veteran corner is open to rejoining the Seahawks, according to NFL.com's Tom Pelissero (video link). Sherman's initial Seahawks tenure ended after he suffered an Achilles tear during the 2017 season. That preceded an offseason release. But the Seahawks have a need at the position presently.
The Seahawks lost Shaquill Griffin, their longest-tenured corner post-Sherman, to the Jaguars last week. Quinton Dunbar is also unsigned. While Seattle added Sherman San Francisco teammate Ahkello Witherspoon and still rosters Tre Flowers and D.J. Reed, the team still figures to add help at corner.
Although the Seahawks cut Sherman in 2018, Pelissero adds they are likely open to re-signing him as well. This breakup differed from the bridge-burning Earl Thomas divorce, and Sherman may have a path back to Seattle. Of course, this will all depend on how Sherman's market shapes up.
Teams have expressed interest in Sherman, including the Saints. The Raiders may also have interest. Patrick Peterson signed a one-year, $10MM pact with the Vikings last week. A fellow 2011 draftee who has delivered All-Pro-caliber work more recently than Peterson, Sherman may be targeting this kind of money. Fellow All-Pro 2011 classmate Chris Harris signed a two-year, $17.5MM deal last year, further setting some potential price parameters for Sherman.
A three-time first-team All-Pro with the Seahawks, with whom he played seven seasons, Sherman earned second-team All-Pro acclaim in his second 49ers campaign. However, a calf injury limited the veteran defender to five games last season. Sherman, who will turn 33 next week, said he wants to play two more seasons.
Photo courtesy of USA Today Sports Images.
Follow @PFRumors