Aaron Donald is off the hook. Following reports from earlier this week that the star defensive lineman was facing assault allegations, the victim's attorney told a Pittsburgh television station that his client, De'Vincent Spriggs, mistook his attacker(s) for Donald (via ESPN's Lindsey Thiry). Spriggs (via his attorney) released an apology to the Defensive Player of the Year.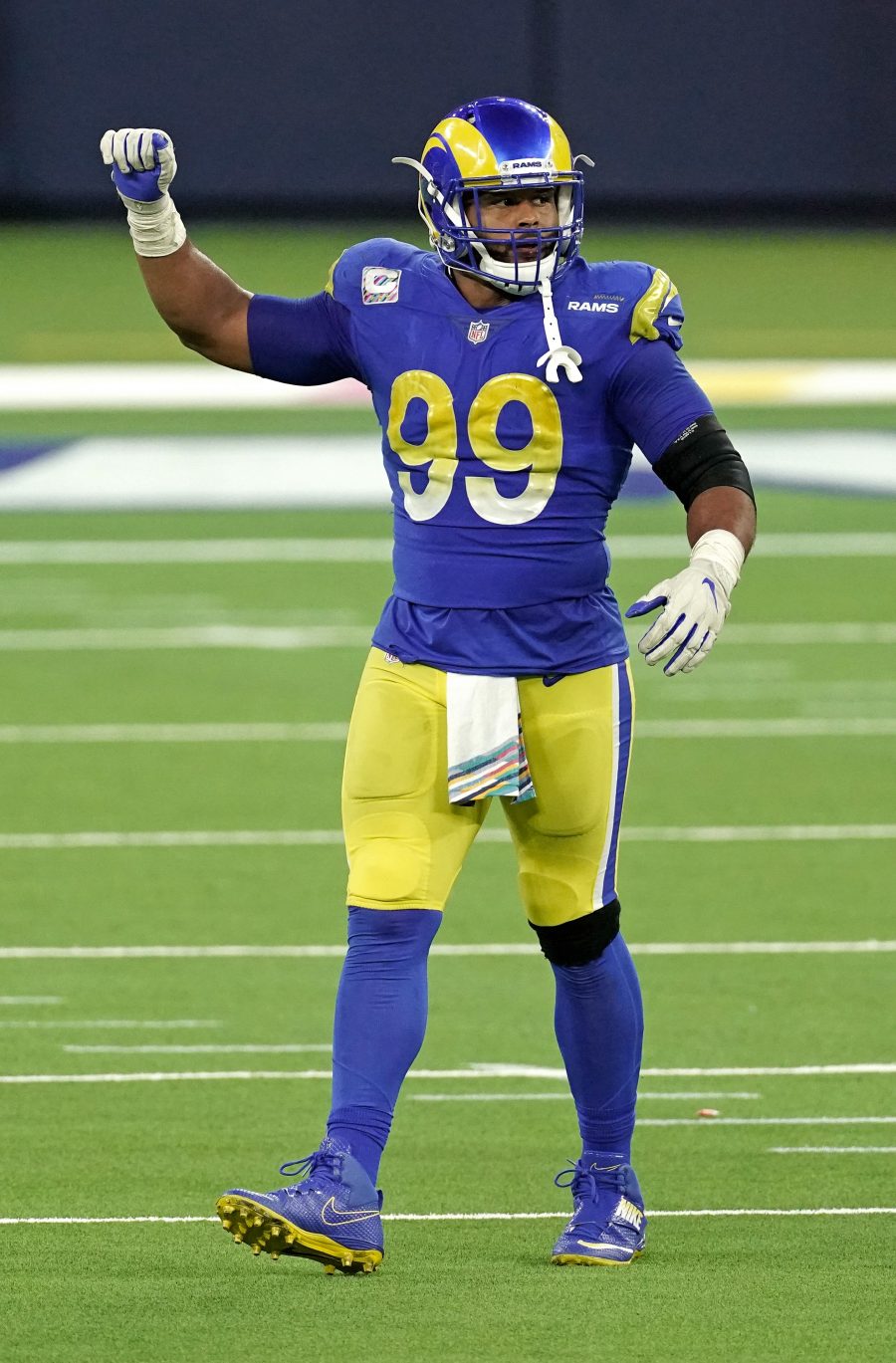 Yesterday, Donald's attorney vehemently denied the assault claims, noting that Spriggs swung a bottle at Donald before other individuals stepped in. The attorney added that they have five witness accounts that would corroborate that story, and video footage showed that Donald ultimately helped pull people away from the victim.
"Aaron actually runs over to [Spriggs'] aid and starts pulling people off of this guy," White said. "He's trying to get these kids off Spriggs. He gets at least two or three people off of Spriggs, and at that point in time, somebody grabs Aaron and says, 'This is not a good situation, let's get the heck out of here.'"
Spriggs' attorney initially said that his client accidentally bumped into Donald inside a nightclub, leading to an argument. Donald reportedly confronted Spriggs and began punching and kicking him outside the venue, according to the Pittsburgh Post-Gazette's Mick Stinelli. Spriggs, who admitted to throwing a bottle of alcohol at some point during the proceedings, required hospitalization. He suffered a broken eye socket, a broken nose, a concussion, and required 16 stitches. The initial reports indicated that Spriggs intended to press charges against the superstar Rams defensive lineman.
While the Rams and the NFL will presumably do their own investigations, this revelation would seemingly hush any whispers of punishment for the lineman. The six-time All-Pro has missed just two games in his seven seasons.
Photo courtesy of USA Today Sports Images.
Follow @PFRumors