We learned earlier this week that the Eagles were considering trades for the No. 12 pick. If Philly finds a trade partner, it will be the third time that the No. 12 selection has changed hands (San Francisco to Miami, Miami to Philly, Philly to final team) … and that draft pick would join some (um) distinguished company.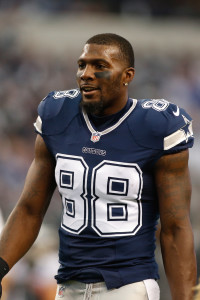 Dating back to 1994, there have been 10 first-round picks that have been traded three times:
I was hoping for some Kevin Costner/Draft Day shenanigans, but alas. For what it's worth, that grouping above combined for 15 All-Pro nods, 18 Pro Bowl appearances, and five Super Bowl championships (sure, the player accolades were via Jones and the championships were via the Patriots, but let me have this). The majority of these first-round picks started as future compensation; if No. 12 is traded again, it'd surely set some PFR-official record for timing (the pick first changed hands on March 23).
What's the most traded draft selection, regardless of round? Three selections have switched hands five times (since 1994)
2018, 7.250: Patriots (via Eagles, via Seahawks, via Patriots, via Seahawks, via Eagles) selected TE Ryan Izzo
2010, 5.158: Saints (via Jaguars, via Raiders, via Patriots, via Broncos, via via Cowboys) selected C Matt Tennant
2005: 4.126: Eagles (via Packers, via Panthers, via Seahawks, via Browns, via Broncos) selected OT Todd Herremans
I won't review the accolades of that trio.
What can we take away from this exercise? Teams should consider hiring Sonny Weaver Jr. to break one of these records.
Did I miss anything? Let me know in the comments!
Photo courtesy of USA Today Sports Images.
Follow @PFRumors