The Ja'Wuan James/Broncos battle could get messy. A source tells ESPN's Jeremy Fowler that the former Broncos offensive lineman is "strongly considering filing a grievance through the NFLPA over potential lost wages of up to $10M" (Twitter link).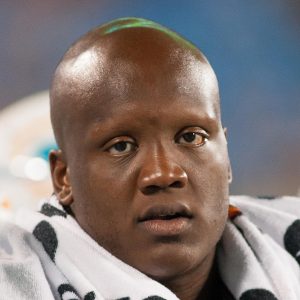 To review: James suffered a torn Achilles' tendon while working out away from the Broncos' team facility, leading to the player's release yesterday. The front office will likely move to void James' $10.58MM salary, something that wouldn't have been feasible had James suffered the injury at the Broncos' facility. The NFL recently reiterated these risks in a memo, mentioning James by name and noting that teams "would have "no contractual obligation" to pay players like James who were injured away from the team facilities" (via ESPN).
Following fellow Bronco DaeSean Hamilton's offsite ACL tear on Friday, James tweeted the NFLPA needs to have players' backs after advising them to boycott voluntary offseason workouts. The NFLPA had previously sent out a memo noting that it was "gutless" of the league to use these injuries as scare tactics in an attempt to lure players back to team facilities.
Denver had previously placed James on its reserve/NFI list, laying the groundwork for yesterday's move. The remaining $9MM in prorated signing bonus money will be due. Fowler notes that the organization does have the option of throwing him some extra cash on the way out, so the two sides could still theoretically come to an agreement before James officially files a grievance.
After spending the first five years of his career in Miami, James inked a four-year, $51MM deal with Denver in 2019. James was ticketed to be the Broncos' long-term starter, but knee injuries in 2019 limited the former first-round pick to only three games. Because of his 2020 opt-out and this Achilles development, the 29-year-old lineman's Denver career will be capped at 63 snaps. James underwent surgery yesterday and is now officially a free agent.
Photo courtesy of USA Today Sports Images.
Follow @PFRumors