The Dolphins extended Xavien Howard in 2019, making him the NFL's highest-paid cornerback at the time. The corner market, which did not move much for several years, transformed in the time since. This has put the Dolphins in an unusual spot.
A minicamp holdout, Howard is signed through 2024 and remains the league's sixth-highest-paid corner — at $15.1MM per year. Brian Flores confirmed Howard's absence is contract-related and that the Dolphins have discussed this issue.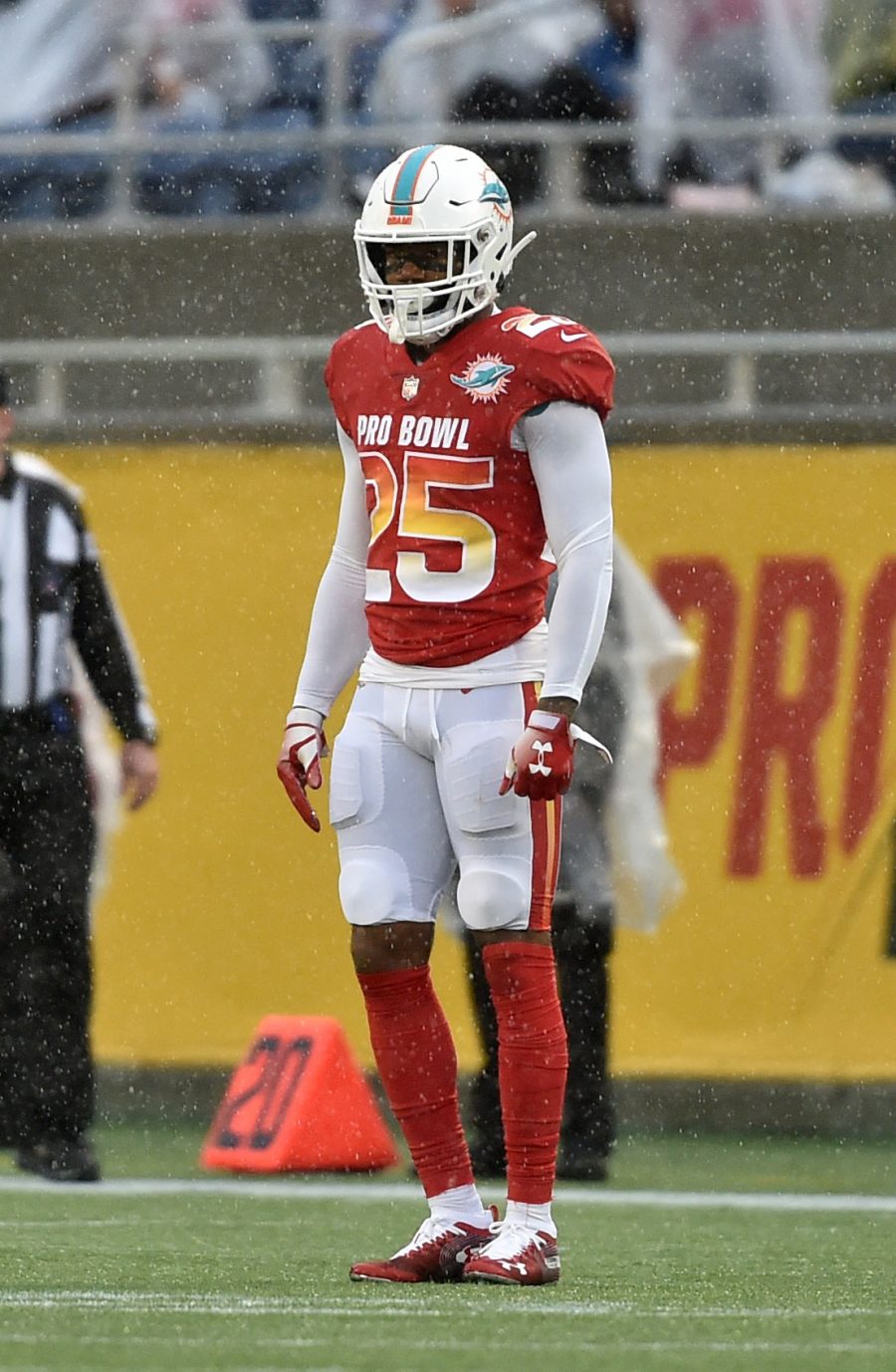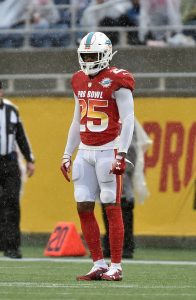 "It's pretty clear this is a contract situation, which we've talked about internally," Flores said, via ESPN.com's Cameron Wolfe. "X is a little bit of a unique situation. He was extended and now we're talking about a potential renegotiation after one year. Those turn into longer conversations. We've obviously had a lot of talks and conversations about that and we'll continue to have those and keep them internal, but it's a very unique conversation."
Teams are not big on adjusting contracts so early, which would make it surprising if the Dolphins gave Howard a new deal. Flores added that the Dolphins "love" Howard and want to retain him. The Dolphins have discussed Howard in trades, Wolfe adds, but the talks did not veer into the serious stage. Miami set a lofty asking price for the corner at last year's deadline.
"After one year, it's honestly something that hasn't been done before," Flores said of giving Howard another extension. "Not saying we're drawing a line in the sand, but different players set the market every year."
Howard rebounded from a five-game 2019 season to lead the NFL with 10 interceptions in 2020. His 10 picks are the most since Antonio Cromartie notched 10 in 2007. No defender has surpassed the 10-INT mark over the past 40 years, giving Howard some momentum after he also helped the Dolphins to 10 wins. The soon-to-be 28-year-old corner has led the NFL in picks twice in the past three seasons, having recorded seven in 2018. Since Howard's seven-INT season in 2018, the cornerback salary ceiling has climbed from $15MM to $20MM AAV (Jalen Ramsey).
He joins Patriots All-Pro Stephon Gilmore as a minicamp holdout. Gilmore is three years older but has a better resume and is going into a contract year. That places the Pats' top corner in a traditional renegotiation spot, though New England-Gilmore talks have not advanced far. Howard has moved into far less traversed territory regarding a new contract.
Adding to his unusual situation: Byron Jones' $16.5MM-per-year Dolphins contract. While cornerback play is about more than interceptions, Howard has a 22-4 INT advantage among the highly paid 2015 draftees. Jones' $46MM fully guaranteed, which dwarfs Howard's $27.2MM, still tops all corners.
The 2020 CBA prevents teams from waiving fines from training camp holdouts, giving the Dolphins more leverage. It will be interesting to see how far Howard extends this atypical absence.
Follow @PFRumors