After a historically aggressive free agent retention effort, the Buccaneers have all 22 starters and their main off-the-bench contributors back for their Super Bowl title defense. They will face a deadline with one member of that free agent group in less than a week.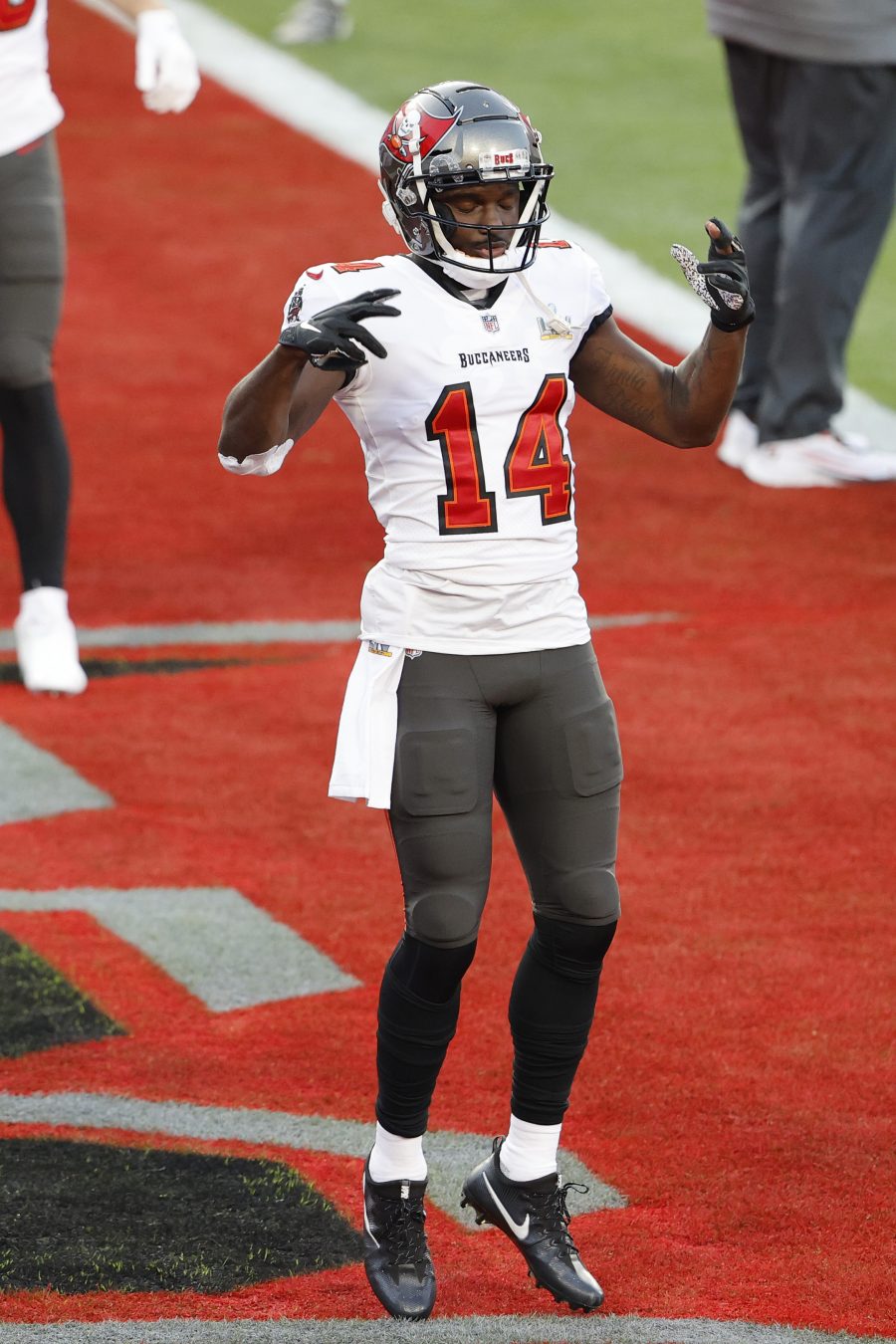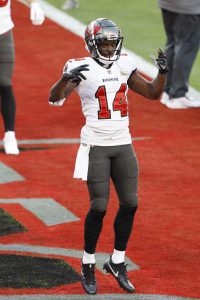 One of seven players remaining on a franchise tag, Chris Godwin may be on the verge of playing the 2021 season for the tag price. As of Friday, the Bucs and Godwin are not close to an extension agreement, according to NFL.com's Tom Pelissero. The sides have until 3pm CT July 15 to finalize a deal. Given the team's actions this offseason, it would not surprise to see a deal come together near the deadline. But some questions remain.
[RELATED: Status Of Seven Remaining Franchise-Tagged Players]
The Bucs opted to cuff Godwin with their 2021 tag, letting 2020 tag recipient Shaquil Barrett reach the free agency doorstep before extending him. Tampa Bay did not extend Barrett at last year's deadline. Many teams followed suit, given the uncertainty with the 2021 salary cap at that point. The 2022 cap is expected to balloon past $200MM for the first time. The $208MM ceiling will create interesting opportunities, after this year's record cap reduction to $182.5MM, and may lead to this year's franchise-tagged players' asking prices rising.
Godwin, 25, is also in an interesting position on his own team. The Bucs took care of all their free agents this offseason, venturing into the void-year realm to ensure their core returned in its entirety. But Mike Evans is still playing on a 2018 extension, worth $16.5MM per year. A receiver market-topping deal at the time, Evans' pact now ranks 11th among wideouts in AAV. Godwin's tag is worth $15.9MM, but the Pro Bowl receiver is likely shooting for a deal in the WR1 range. As a tag recipient, such an approach makes sense.
Presently holding less than $500K in cap space — last in the league — the Bucs will need to create some room to re-up Godwin. The defending champs showed earlier this year they are now willing to move money into future years to re-sign key players. It will be interesting to see how they navigate the final stages of the Godwin negotiations. No deal by Thursday will mean a near-$16MM cap hold and Godwin's tag price rising in 2022.
The former third-round pick has just one 1,000-yard season on his resume, but the Bucs did not make him a full-time player until they traded DeSean Jackson after the 2018 season. Godwin blew up for 1,333 yards and nine touchdown receptions in 2019. Although he encountered multiple injuries last season, the Penn State product still surpassed 800 yards and remains an essential part of Tampa Bay's loaded skill-position corps.
Photo courtesy of USA Today Sports Images.
Follow @PFRumors