The lawsuit filed by two of late Broncos owner Pat Bowlen's daughters has been dismissed, per Mike Klis of 9News.com. The trial was intended to clarify and finalize Bowlen's estate, including the future ownership status of the Broncos organization.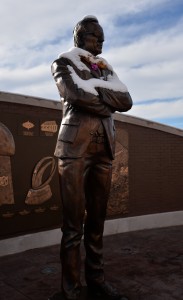 [RELATED: Peyton Manning Discusses Potential Future Role With Broncos]
Following Pat Bowlen's death, it was widely assumed that Brittany Bowlen would be the one of Bowlen's seven children to take over ownership of the franchise. Brittany Bowlen seemingly had the support of the Pat Bowlen Trust, a group that includes Broncos CEO Joe Ellis. However, two of Pat's daughters from an earlier marriage, Amie Klemmer and Beth Bowlen Wallace, filed a lawsuit challenging their father's mental capacity to approve the Trust. The lawsuit specifically names Ellis, Broncos executive Rich Slivka, and attorney Mary Kelly as members of the Trust who influenced Pat Bowlen's decision.
We learned recently that the trial had been vacated after both sides filed a joint motion. Today's development was the natural next step, although we haven't heard any word about a potential settlement. Klemmer and Wallace previously stated that selling the organization could be the only resolution; while there's a chance that the dismissed trial means they're effectively conceding that Brittany Bowler will take over ownership, it could also hint that a sale is imminent.
In a statement to 9News, Ellis didn't seem to hint at one particular route, but he did seem to imply that the two sides are still working towards a resolution:
"Regarding the future of the Denver Broncos' organization, our No. 1 priority remains a timely, responsible and orderly determination of ownership," Klis said. "There are no changes with the operation of the team, which is completely focused on a successful 2021 season."
Follow @PFRumors