Colin Kaepernick is reportedly catching the eye of NFL teams. As reported by TMZ, a recent workout he had with renowned trainer David Robinson has generated interest the quarterback returning to the league.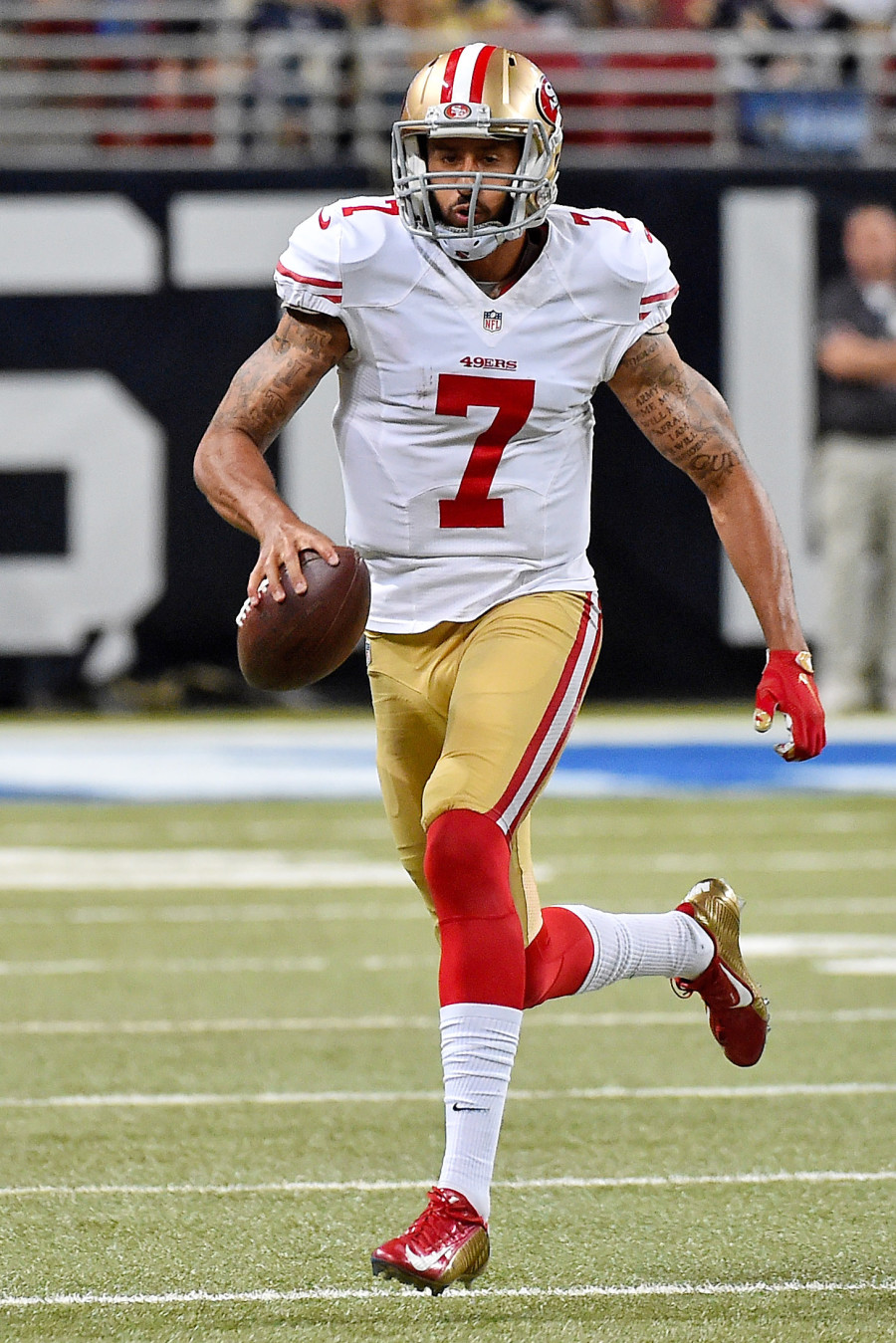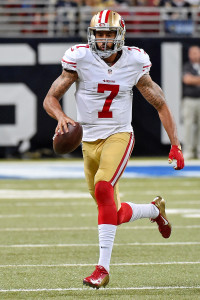 Robinson says that "multiple NFL teams have contacted him" regarding Kaepernick. More specifically, he adds that "at least" five different clubs have been in communication with him following a recent training session the two participated in at the beginning of March.
"A few teams have reached out to me and asked how his arm looked," said Robinson, who has worked with a number of high-profile players in the NFL. "He definitely has the ability to play on somebody's roster… He looked real good".
The 34-year-old last played in 2016 with the 49ers, who drafted him in 2011. He started 58 of 69 games with the team, winning the NFC championship in 2012. Now six years removed from playing, however, many have doubted he would land a deal with an NFL team, despite reports indicating otherwise in past years. Kaepernick has been "traveling all over the country this month," as the report says, though, demonstrating his willingness to re-enter the league.
Pete Carroll mentioned recently he spoke with Kaepernick, but no team has been seriously connected to the polarizing passer since the Seahawks nixed a visit with him in 2018. Kaepernick also met with the Seahawks in 2017. Kaepernick sent Carroll workout videos recently, though the Seattle Times' Bob Condotta notes the 13th-year Seahawks HC was noncommittal when asked about a potential meeting with the former 49ers QB.
"Still hopeful. There's been a lot of conversation around it. Again, we've had conversations with Pete and John [Schneider] previously," Kaepernick said, via Condotta. "As Pete mentioned, we have spoken recently and still hoping that door is open and get a chance to walk through it."
On that point, Robinson has optimism a return could happen. "I definitely think that this go-around, he may get a shot," he said — something which could further add to a QB market which has already seen sizable movement take place this offseason.
Follow @PFRumors