It came out in the wake of the Tyreek Hill trade that the finalists to land the All-Pro wideout were the Jets and his eventual landing spot, the Dolphins. Since both teams had similarly-valued trade packages lined up, Hill's destination became his own choice. It appears New York was never truly a serious consideration for him to continue his career in, however.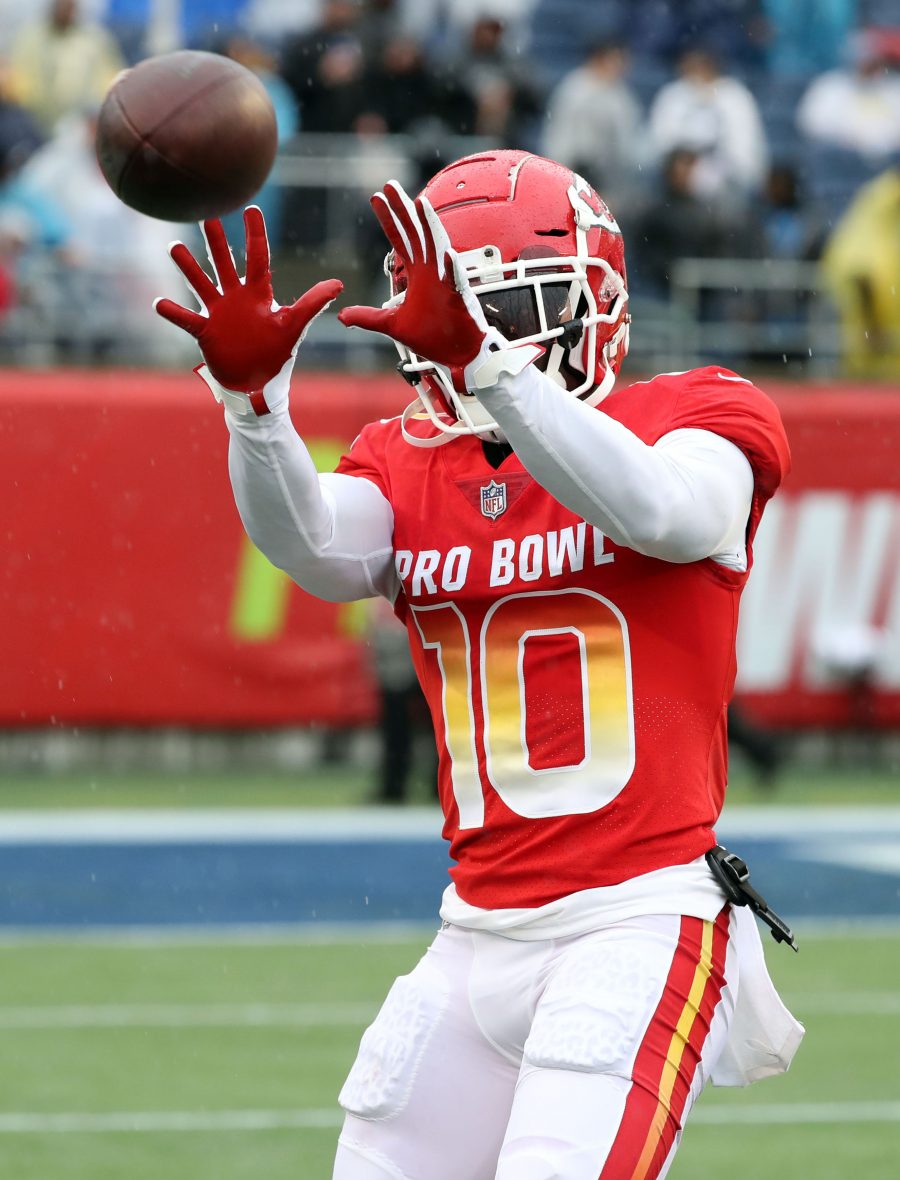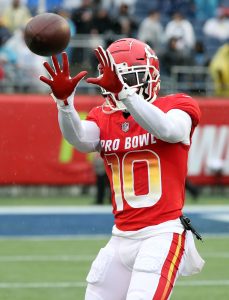 When asked about the trade, Hill responded, "How close was I? Who? The Jets?… I knew I was going to pick Miami no matter what because I'm basically from here, I'm here all the time. This is home for me, for us" (Twitter link via NFL Network's Mike Garafolo).
The Douglas, Georgia native's first opportunity to sign an extension actually would have come from New York, Garafolo adds (Twitter link). The Jets had a trade in place with Kansas City, then "went to work on a contract with Hill". Once Miami became involved with their respective offer, however, Garafolo describes it as being "only a matter of time" before Hill became a Dolphin.
As ESPN's Rich Cimini tweets, the Jets "knew it was a long shot" to land Hill, but they were eliminated from contention once Miami became an option for Hill to sign with. Part of the reason he did so – other than his personal connection to the city – may have to do with his on-field role. Garafolo's colleague Cameron Wolfe reports (on Twitter) that new head coach Mike McDaniel may try to use him in a way that is "similar" to what he and Kyle Shanahan did with Deebo Samuel in San Francisco.
Overall, there were 12 teams with which "serious talks" took place regarding Hill (Twitter link via Barry Jackson of The Miami Herald). In the end, though, the league's highest-paid wideout was able to secure not only a new contract, but also join his preferred new team in the process. The Jets, meanwhile, will move forward with the knowledge they were ultimately an also-ran in the process.
Follow @PFRumors