The Lions do not appear to have a long-term quarterback solution on their roster, but they were not connected to any of the passers who switched teams via trade last month. This positions Jared Goff to go into a second season as Detroit's starter.
This scenario seems fine for Lions GM Brad Holmes, who was with the Rams when Goff was drafted and pulled the trigger on a trade to acquire Goff's contract — something that netted Detroit more draft capital in the Matthew Stafford swap. Goff's deal does not make him a realistic cut or trade candidate this year, but the former No. 1 overall pick can be jettisoned much easier in 2023.
As veterans like Baker Mayfield and Jimmy Garoppolo have shrinking markets, Goff is set to move into another season unchallenged for a starting job. Although the team can save $20MM by moving on from Goff next year, Holmes said this week the seventh-year veteran can still be Detroit's long-term QB answer.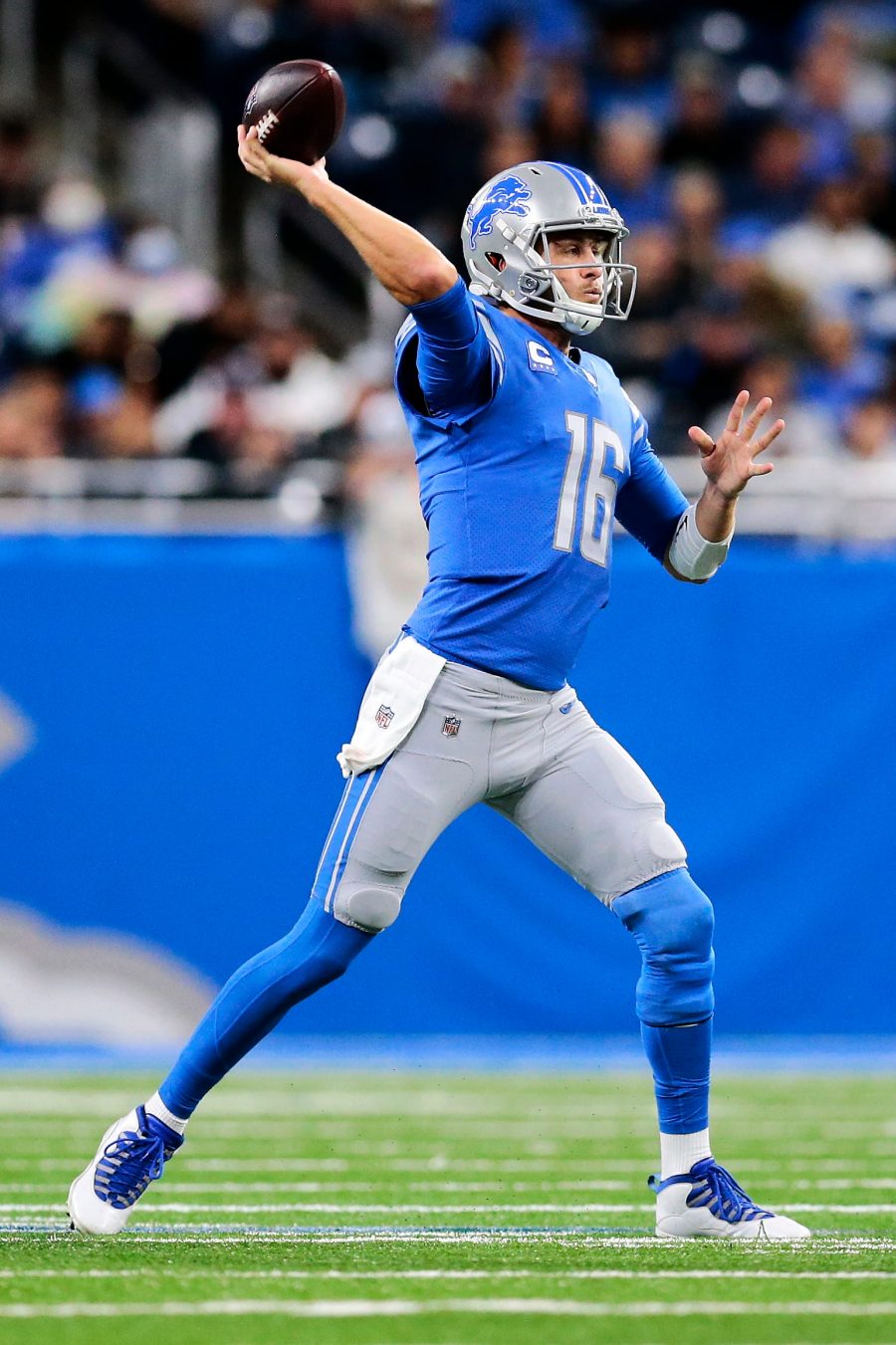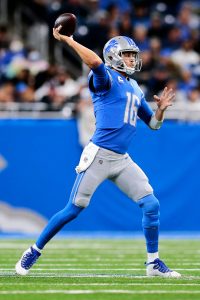 "Jared played good football for us late in the year, so we have a lot of optimism about Jared going forward. We have a quarterback," Holmes said, via Dave Birkett of the Detroit Free Press. "If you're asking, like, why did not we not kind of hop into that world [of offseason QB movement], we're happy with where Jared's at right now. We're looking forward to him having a productive year for us.
"… Jared's our quarterback and we're going to make sure that he's put in the best position to succeed and that's — we'll let the chips fall from there."
The Lions started 0-10-1 under Goff, who was transported from Sean McVay's offense that came equipped with quality wide receivers to a newly assembled coaching staff with one of the worst wideout depth charts in the league. Goff ranked 24th in QBR last season, when he averaged 6.6 yards per attempt but did finish with a 19-to-8 touchdown pass-to-interception ratio. The Lions, who moved on from OC Anthony Lynn earlier this year, re-signed Tim Boyle as a backup in March.
Another Goff-Boyle season could well transpire in Detroit, but select NFL personnel view Goff, understandably, as a placeholder for the Lions, Birkett notes. They are set to carry two first-round picks this year and next. This year's moderately appealing crop of quarterbacks does not seem to align with the Lions' No. 2 overall draft slot, though Holmes discussed the topic of a rookie learning behind Goff. If the Lions opt not to reach for one of this year's top QB prospects at 2, they could conceivably be in play for Matt Corral or Desmond Ridder at 32 or 34.
"Sure, I could see some advantage of there is a young quarterback that can learn under Jared," Holmes said. "I don't think Jared would have any issues taking on that role. He's had younger guys with less experience behind him, so he'd be very comfortable with that."
It would be interesting if the Lions made their quarterback move now instead of 2023. The team is not expected to contend this season, and the 2023 QB class is — a year out — viewed as superior to this one. Holmes has also discussed Detroit's No. 2 pick with teams and is open to dealing it before the draft. The Lions floating a scenario where they could be in play for a QB may factor into that approach as well.
Follow @PFRumors