Dwayne Haskins was tragically killed Saturday morning after being hit by a car in South Florida, per ESPN's Adam Schefter (on Twitter). Haskins was set to turn 25 on May 3.
The Steelers quarterback was struck by a dump truck while walking westbound on Highway I-595 and was killed while trying to cross lanes, according to the Florida Highway Patrol (via Fox Sports 640's Andy Slater, on Twitter). Haskins was pronounced dead at the scene.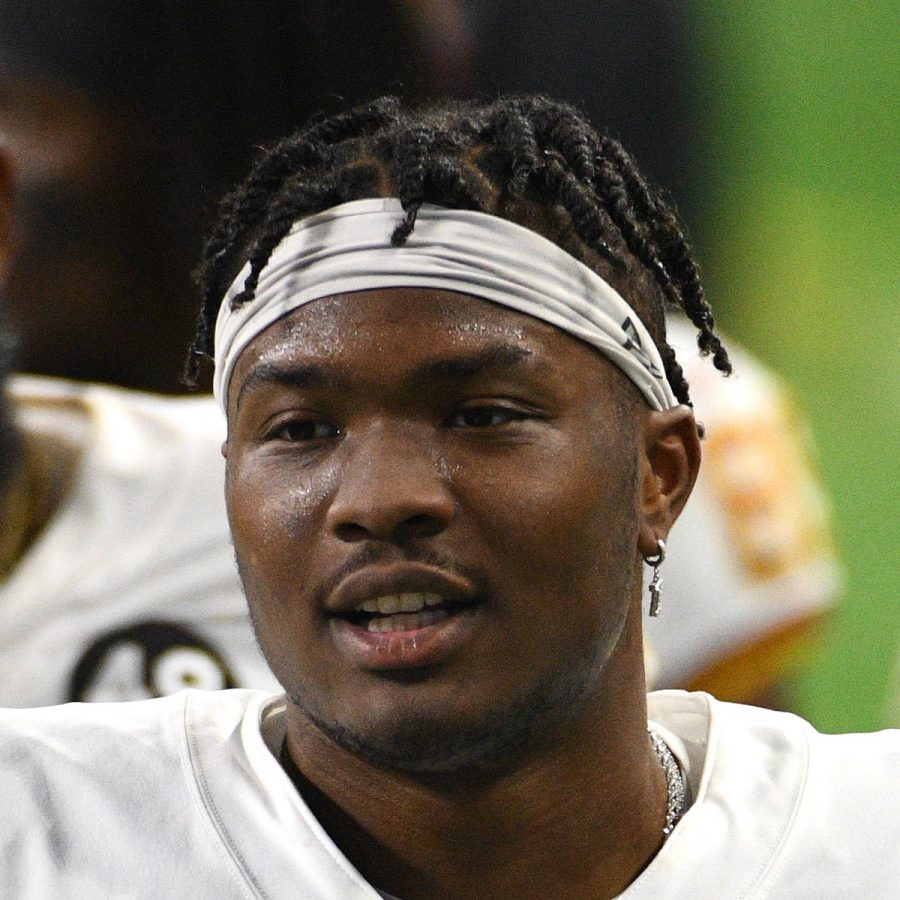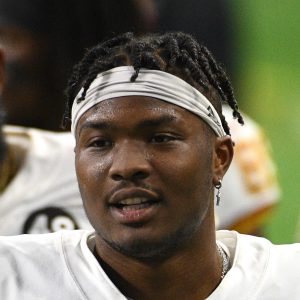 Haskins had a standout sophomore season at Ohio State, setting a number of school records after completing 70 percent of his passes for 4,831 yards and a whopping 50 touchdowns. That performance earned him a number of accolades, including first team All-Big Ten honors, the Graham-George Offensive Player of the Year award, and the Griese-Brees Quarterback of the Year award. Haskins was also named the 2018 Big Ten Football Championship Game MVP and the 2019 Rose Bowl MVP.
The quarterback naturally rocketed up draft lists, and he was ultimately selected by Washington with the 15th-overall pick in the 2019 draft. Expectations were high for Haskins; he was even granted permission to wear the (unofficially) retired jersey number of legend Joe Theismann. Despite the fanfare, head coach Jay Gruden decided to roll with Case Keenum as his starting quarterback heading into the 2019 campaign. Haskins eventually found his way into the lineup, starting seven of his nine appearances. Washington went 2-5 in his seven starts, with the QB completing 58.6 percent of his passes for seven touchdowns vs. seven interceptions.
Haskins entered the 2020 season as the starter and a team captain, but he was benched prior to Week 5 for poor play. He found himself back in the lineup late in the season, but that wasn't enough to save his career in Washington. Haskins was cut by the team before the end of the regular season.
Haskins caught on with the Steelers in 2021, and he didn't get into a game while serving as the third QB. Pittsburgh placed an original-round restricted free agent tender on Haskins this offseason, and the expectation was that he'd get an extended look alongside Mitchell Trubisky and Mason Rudolph in the post-Ben Roethlisberger era.
"I am devastated and at a loss for words with the unfortunate passing of Dwayne Haskins," Steelers head coach Mike Tomlin said in a statement. "He quickly became part of our Steelers family upon his arrival in Pittsburgh and was one of our hardest workers, both on the field and in our community. Dwayne was a great teammate, but even more so a tremendous friend to so many. I am truly heartbroken."
Haskins was in South Florida working out with Steelers quarterbacks, running backs, and wide receivers, per Schefter (on Twitter). That group included Trubisky and running back Najee Harris, according to Albert Breer of TheMMQB.com (on Twitter).
We at PFR offer our thoughts and condolences to Haskins' family and friends.
Follow @PFRumors