A number of high-profile players have made headlines in recent days as a result of their absence from OTAs. One such player who may receiver less attention, but who has played an integral role on his team in recent years, is Bills safety Jordan Poyer.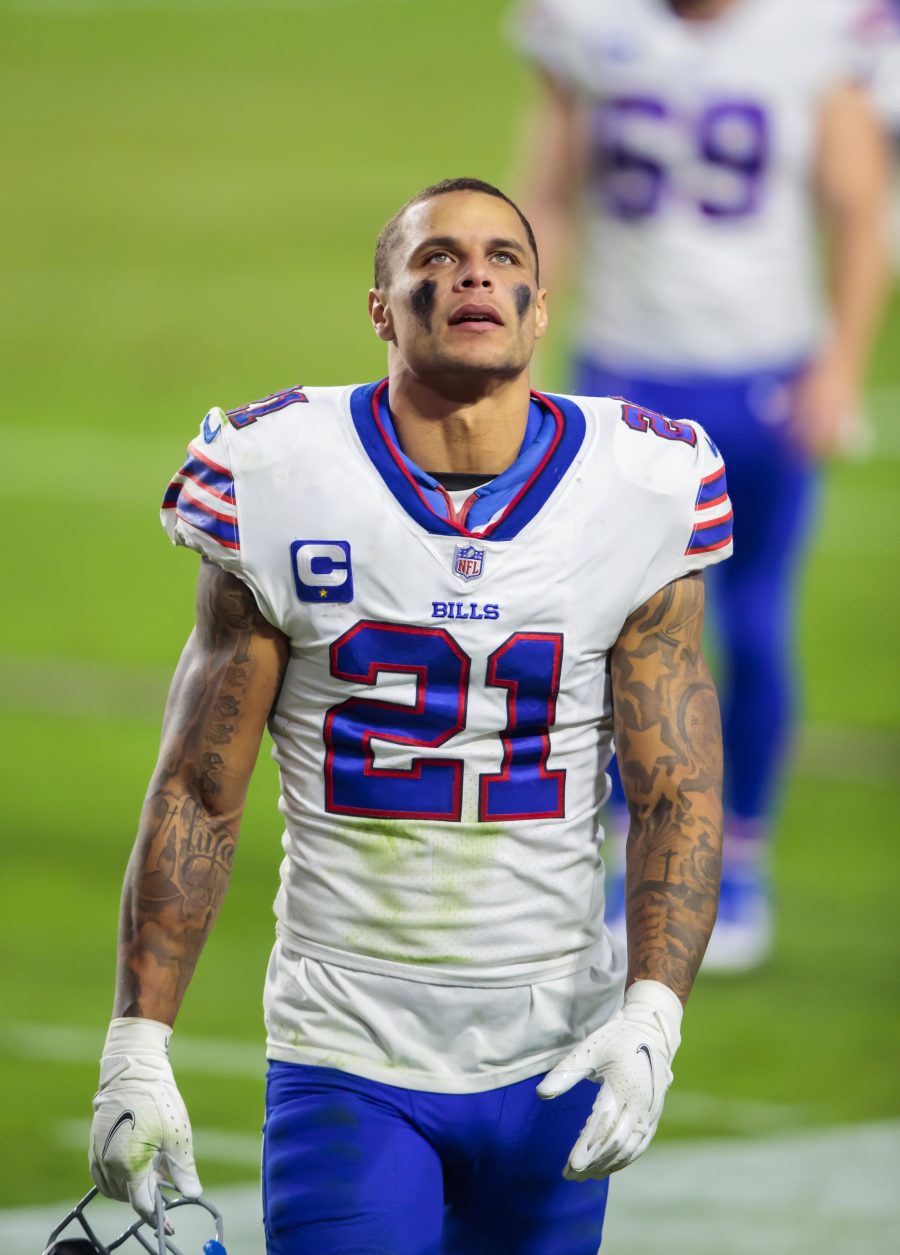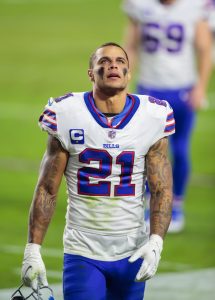 It was reported last month that the 31-year-old had initiated talks with the team regarding a contract extension. He is still on the books for one more year, due a salary of $5.6MM. His cap number is over $10.7MM, however, as a result of a restructure from last September.
Poyer began his career with the Eagles and Browns, but it is his play in Buffalo for which he is most well-known. Alongside Micah Hyde (who, as noted by Joe Buscaglia of the Athletic, is also absent from the voluntary workouts), he has become one of the league's top safeties. Poyer had another highly productive campaign in 2021, totalling 93 tackles and three sacks while matching his career high in interceptions with five. He was named First-Team All-Pro for the first time in his career as a result.
That is driving his current desire for a new deal which more accurately reflects his standing, statistically, amongst the league's highest-paid safeties. Buscaglia notes that, to date, both parties "have said all the right things" regarding a potential extension – which the Bills could entertain, in an attempt to lower Poyers' cap hit – but that he is likely to remain absent until mandatory minicamp in June. As such, Buscaglia, writes, the situation seems poised to "remain in a holding pattern" for at least the immediate future.
Follow @PFRumors