Jerry Jeudy was released from the Arapahoe County (Colorado) Jail on Friday and has since met with first-year Broncos head coach Nathaniel Hackett, Ryan O'Halloran of the Denver Post notes.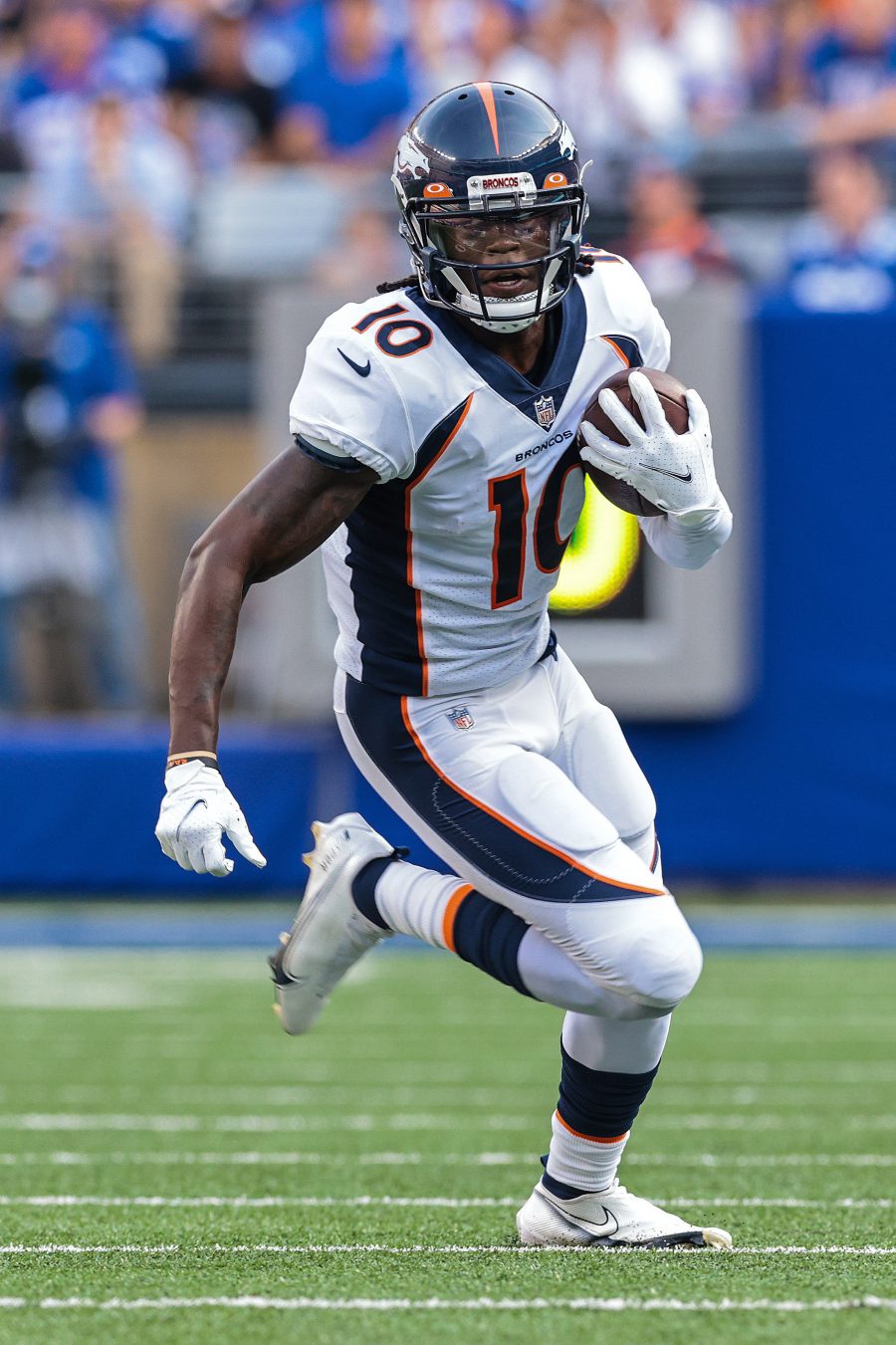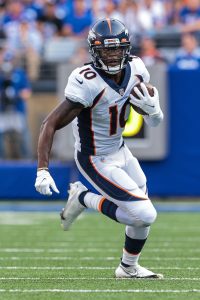 Although Jeudy was arrested on a charge of second-degree criminal tampering with a domestic violence enhancer, Arapahoe County Sheriff Tyler Brown called the charge a "very low misdemeanor" and said no physical contact was made during the incident.
The woman involved, the mother of Jeudy's 1-month-old son, asked an Arapahoe County judge to dismiss the case, indicating she contacted authorities to "monitor the situation" and never felt threatened during the argument, the Denver Post's Sam Tabachnik reports. The judge has not dismissed the case, which is set for arraignment. Jeudy is to appear in court May 31.
The woman, with whom Jeudy is still in a relationship, accused the 23-year-old wideout of withholding medical records, her wallet and the baby's car seat as she attempted to leave a residence Thursday, according to a police report. Each item was locked in a vehicle, per Brown. Jeudy accused the woman of taking one of his three phones. Jeudy went into police custody without incident but spent one night in jail.
A former first-round pick, Jeudy is a key part of the Broncos' 2022 plans. With the Alabama alum becoming extension-eligible in January 2023, this season profiles as a potential turning point. Jeudy's rookie contract runs through 2023 but can be extended through 2024 via the fifth-year option, a decision the Broncos must make by May of next year. Jeudy should be expected to attend Broncos offseason workouts going forward. This arrest falls under the purview of the NFL's personal conduct policy, though it is not certain a suspension will be handed down.
Follow @PFRumors