Jameis Winston isn't one of the many new faces on New Orleans' offense, but his absence from the team midway through 2021 will make him seem, in a sense, like a new arrival this fall. He spoke recently about his decision to re-sign with the Saints, which was made within the context of a number of other factors, including his season-ending knee injury.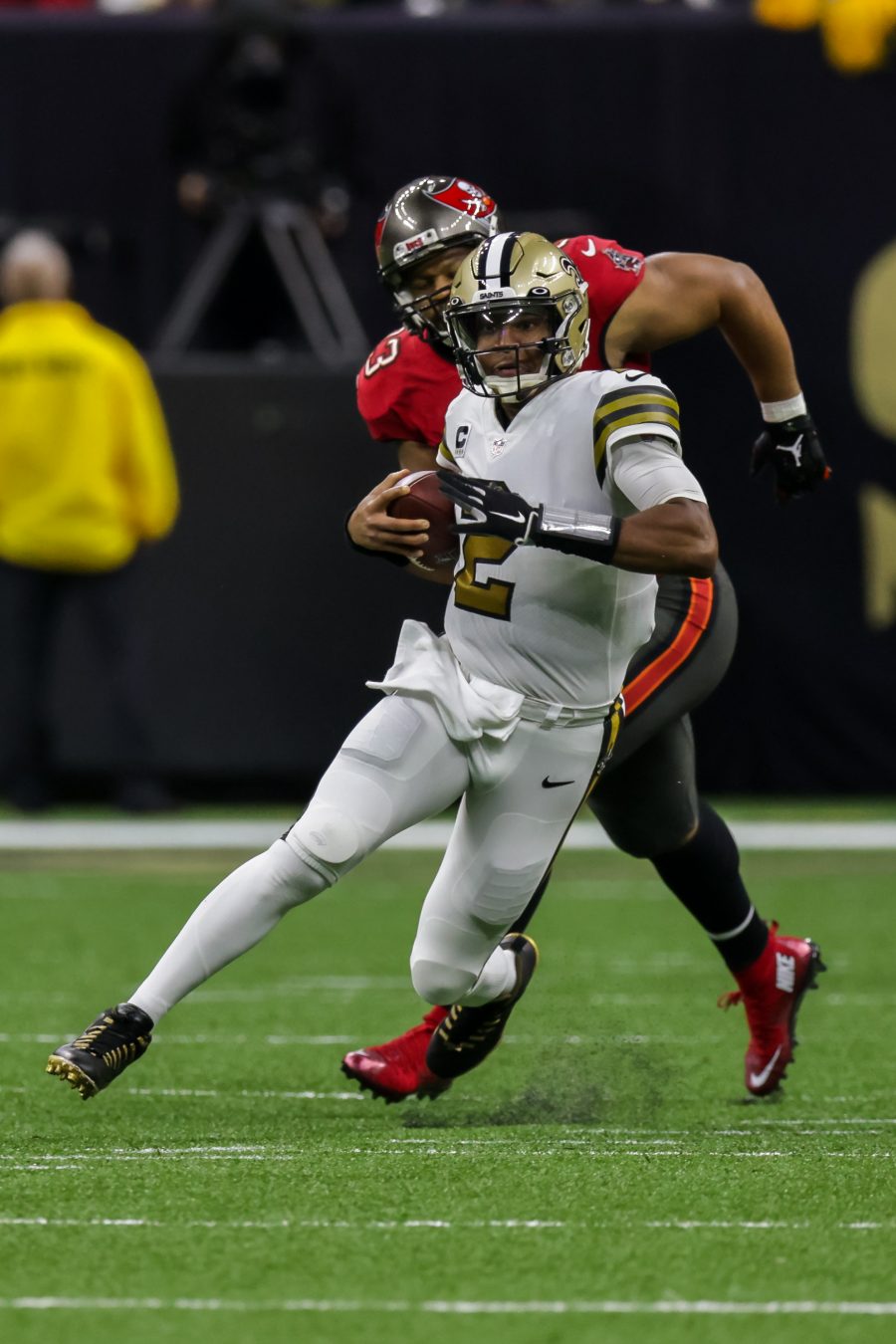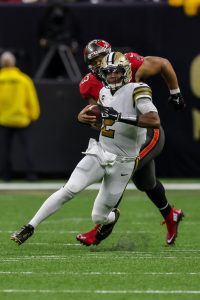 When asked about his commitment to stay in New Orleans (despite his injury and the departure of head coach Sean Payton), the 28-year-old said, via Sports Illustrated's Albert Breer, "I always had faith in my ability to be one of the best quarterbacks in the league… I'm just an optimistic guy, and I played a season where I felt like I improved on some of the areas that I had a lot of doubt in, and I was confident with that. I wish I could've finished with this team, with where things were trending."
The Saints were 5-2 when Winston went down, hampering the team's offense and ending a campaign in which he put up a 14:3 touchdown-to-interception ratio. Having failed to land Deshaun Watson this offseason, though, they quickly re-signed him to a two-year deal. That leaves him as the undisputed starter for the first time in New Orleans, as the team searches for a long-term Drew Brees replacement. He will re-take his place as the No. 1 with a receiving corps now featuring a healthy Michael Thomas, recent signing Jarvis Landry and first-rounder Chris Olave. 
Much of Winston's success will depend, of course, on his recovery from knee surgery. Breer notes that he is still targeting training camp as the point at which he will be "full go". That is in line with the reporting on the matter when OTAs began last week.
However, as Pro Football Talk's Mike Florio details, Winston is still moving with a "visible limp" at this point. While it is true that his ramp-up to full motion is in the early stages, and that much can change between now and mid-July, that news should at least be reason for pause with respect to the team's optimism he will be fully recovered in time for the start of the season. Winston made it public he intends to continue wearing a brace on the injured knee throughout the campaign, but there is apparently a long way for him to go if he is to resume his level of play from 2021.
Follow @PFRumors