The Saints' offense will look much different at the beginning of the 2022 season than it did at the end of last year's campaign. One of the most important of those differences is the expected return of a healthy Jameis Winston in time for the start of the year.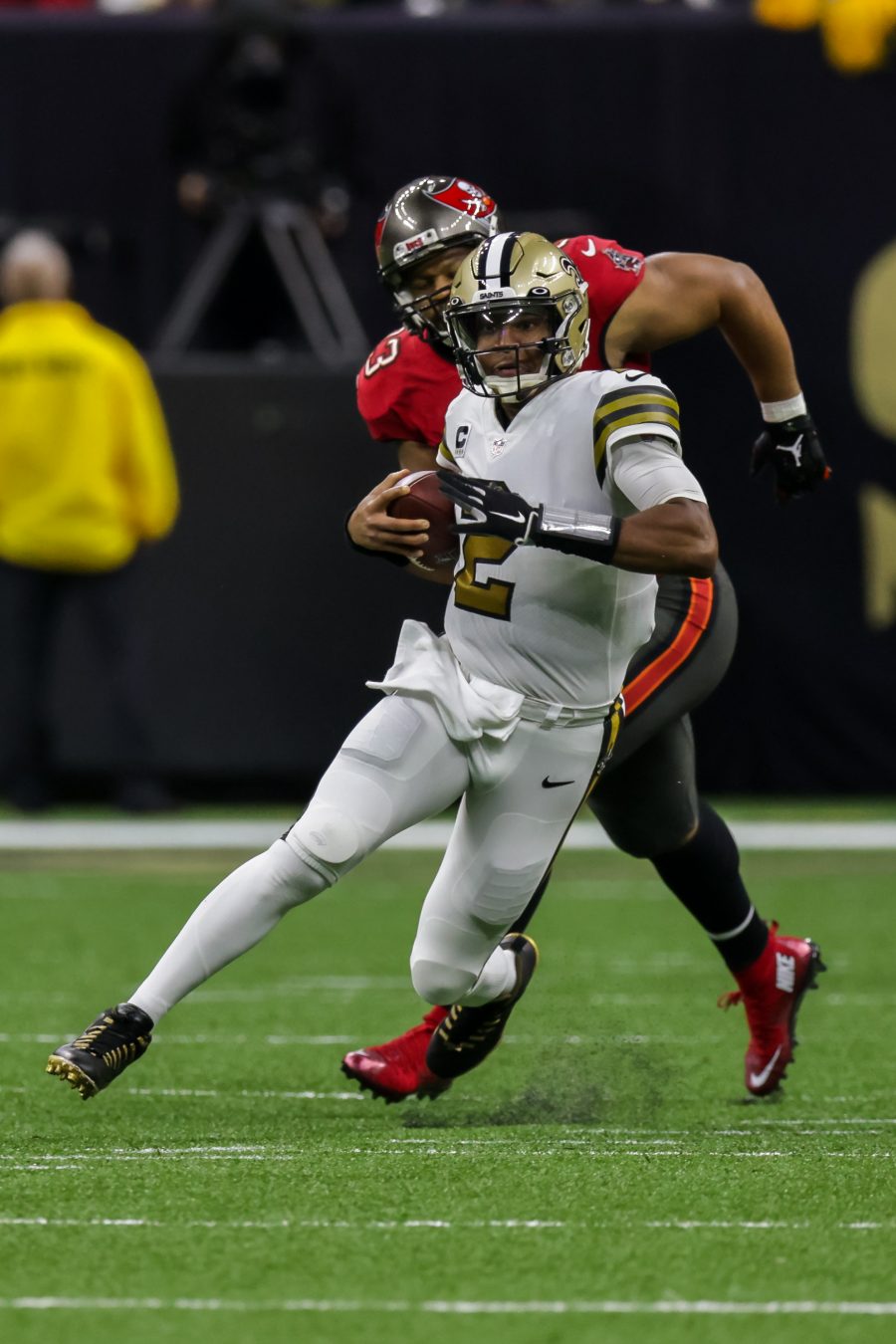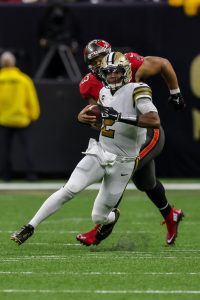 The 28-year-old has been in attendance at New Orleans' OTAs this week, as noted by the Athletic's Katherine Terrell (subscription required). The primary reason for doing so, of course, is to continue his ongoing rehab from the knee injury which ended his season in October.
The progress he has made on that front led to optimism that he would be available to start Week 1 this season. Winston himself has maintained that he would be back on the field before training camp, which he has now been able to do. His presence has been marked by incremental improvements in mobility.
"The biggest thing about my specific injury was the meniscus' he said, noting that the ACL and MCL repair "was a pretty simple procedure. But the meniscus repair has been the biggest limiter for me right now, in terms of moving, rolling out, in terms of certain movements that I'm not able to do just because of the timetable of the recovery."
Winston is currently wearing a brace which, Terrell reports, he intends to continue using throughout the season. If he continues progressing as he has so far, he should be in line for his first season as the undisputed No.1 QB for the Saints, which will open the door to a resumption of his relatively impressive play at the start of last year. Doing so would become easier, of course, if the team also gets receiver Michael Thomas back from injury, which they expect to take place by training camp. Overall, Winston's current status could point to a marked improvement in the team's passing game relative to last season's performance.
Follow @PFRumors