Boston College guard Christian Mahogany tore his ACL while working out at his home in May, and he will miss the 2022 season as a result, per Pete Thamel of ESPN.com. Mahogany will return to BC in 2023 in an effort to rebuild his draft stock.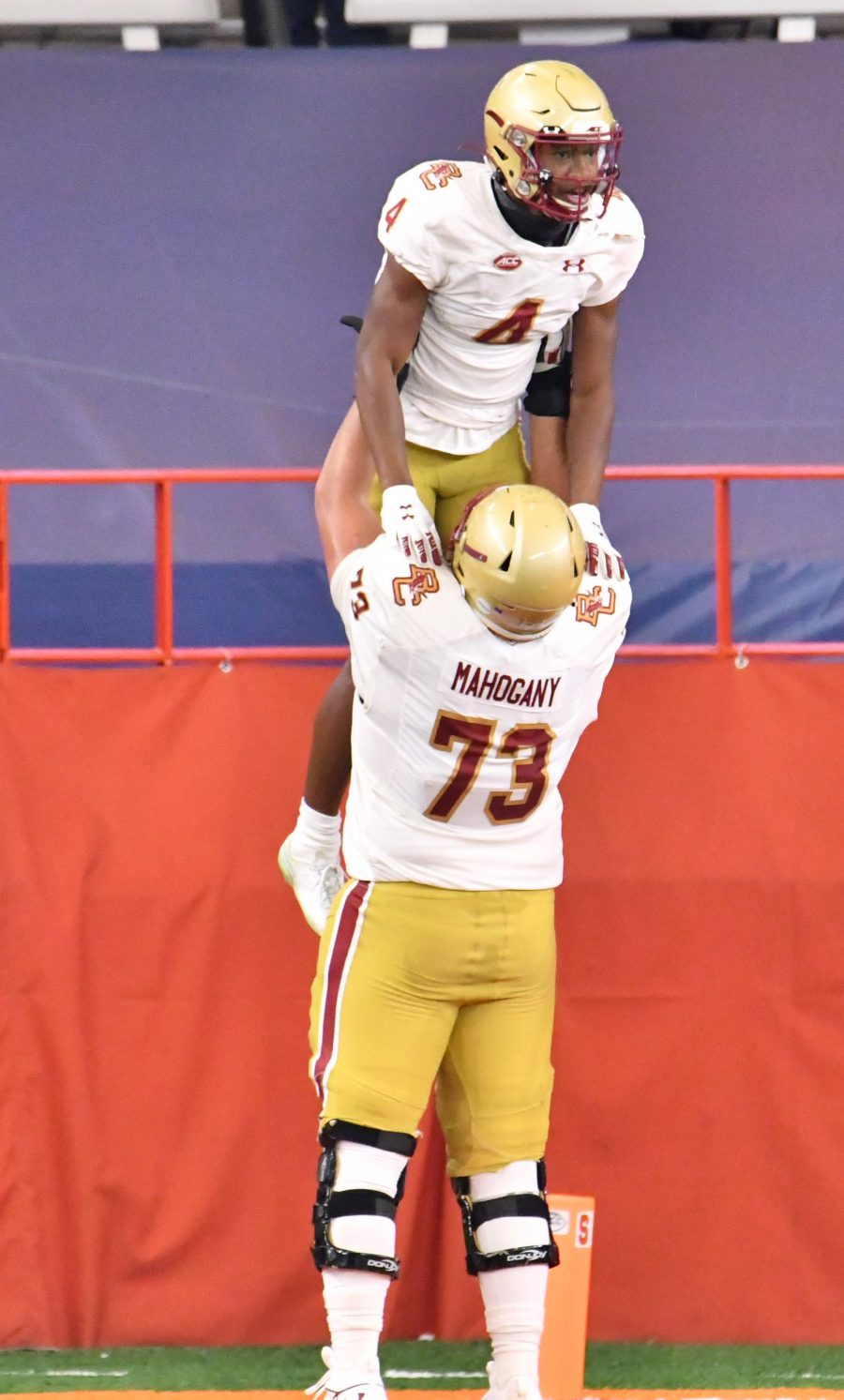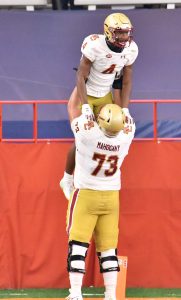 Had he remained healthy and performed at the level that he has established over the past several seasons, Mahogany likely would have been one of the first guards off the board in the 2023 draft. ESPN draftnik Mel Kiper Jr. had ranked the 6-3, 335-pounder as the second-best guard in his class.
Mahogany said of his decision to return to school in 2023, "I think I'm probably going to come back because it's hard [after an injury]. I'm going to leave no doubt on my college career. Especially after an injury like this, I'm going to prove that I can still do it."
Indeed, if he were to enter the 2023 draft after having missed all of the 2022 season, it is possible that he would be viewed as a mid- or late-round prospect, as teams would doubtlessly be wary of how he will respond to such a significant injury. But a return to form next season could put him back in the Day 1 conversation in 2024.
Mahogany became a starter for the Eagles in his redshirt freshman campaign in 2020, and he proved himself to be a top-flight player in 2021, earning second-team All-ACC acclaim. Playing opposite Zion Johnson, whom the Chargers selected with the No. 17 overall pick of this year's draft, Mahogany missed just one run block on 371 run block plays, allowed just two pressures on 314 pass block plays, and was charged with just two penalties.
Boston College has been a fertile breeding ground for NFL offensive linemen over the years, and Mahogany still appears to have a good chance to continue that tradition despite being forced to delay his professional career. He underwent surgery on his injured knee on May 27, and he indicated his recovery has progressed well so far.
"This is the plan for me," he said. "This is something that I have to overcome in my career. I'm going to make a full recovery and come back by any means necessary."
Follow @PFRumors