The status of 33-year-old tight end Rob Gronkowski has been a bit of a rollercoaster this offseason. Back in April, there were reports that Gronkowski was both leaning toward returning and claiming he's not ready to return within a five-day period. A month later, Gronkowski refused to even take the question seriously, joking that he would return if the Buccaneers signed retired wide receiver Julian Edelman, a former teammate of Gronkowski and Buccaneers quarterback Tom Brady.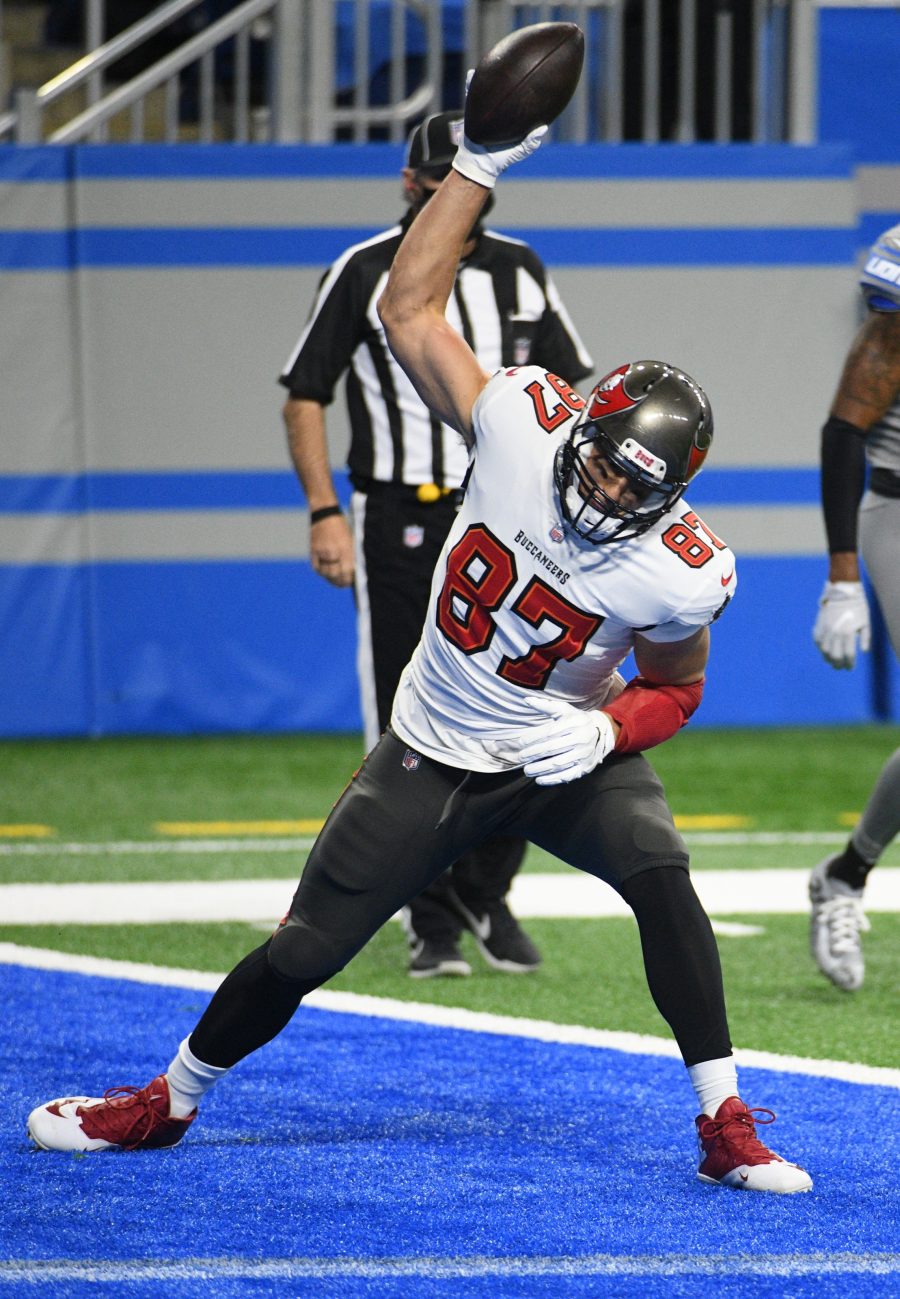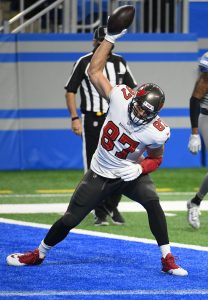 According to Rick Stroud of the Tampa Bay Times, though, the Buccaneers are confident they will re-sign Gronkowski before training camp. They don't expect to land their tight end of the past two years before mandatory minicamp, assuming Gronkowski will want to continue enjoying his offseason. Gronkowski has been mulling retirement for the second time in his career, but the Buccaneers don't feel too much pressure as he has reportedly said that, if he does return, he would only play for Tampa Bay.
In terms of affordability, the Buccaneers have about $10.67MM of remaining cap space, according to overthecap.com, and Gronkowski's past two deals with the team have only been for $9.25MM and $8MM. Gronkowski was third on the team in receiving yards last year behind only star receivers Chris Godwin and Mike Evans. Without Gronkowski, Tampa Bay would likely turn to Cameron Brate to start at tight end. Likely in anticipation of Gronkowski's possible departure, the Buccaneers did draft two tight ends this year, selecting Washington's Cade Otton in the fourth round and Minnesota's Ko Kieft in the sixth.
For now, Tampa Bay is giving Gronkowski the time and space he needs, counting on his competitive nature and relationship with Brady to bring him back to football. Gronkowski will likely continue to take his time, returning on his own schedule, if the Buccaneers' suspicions are correct, or hanging up his cleats, if they're not.
Follow @PFRumors