There's some good news on the Jimmy Garoppolo health front. According to ESPN's Jeremy Fowler (via Twitter), the 49ers quarterback "remains on schedule" as he recovers from offseason shoulder surgery.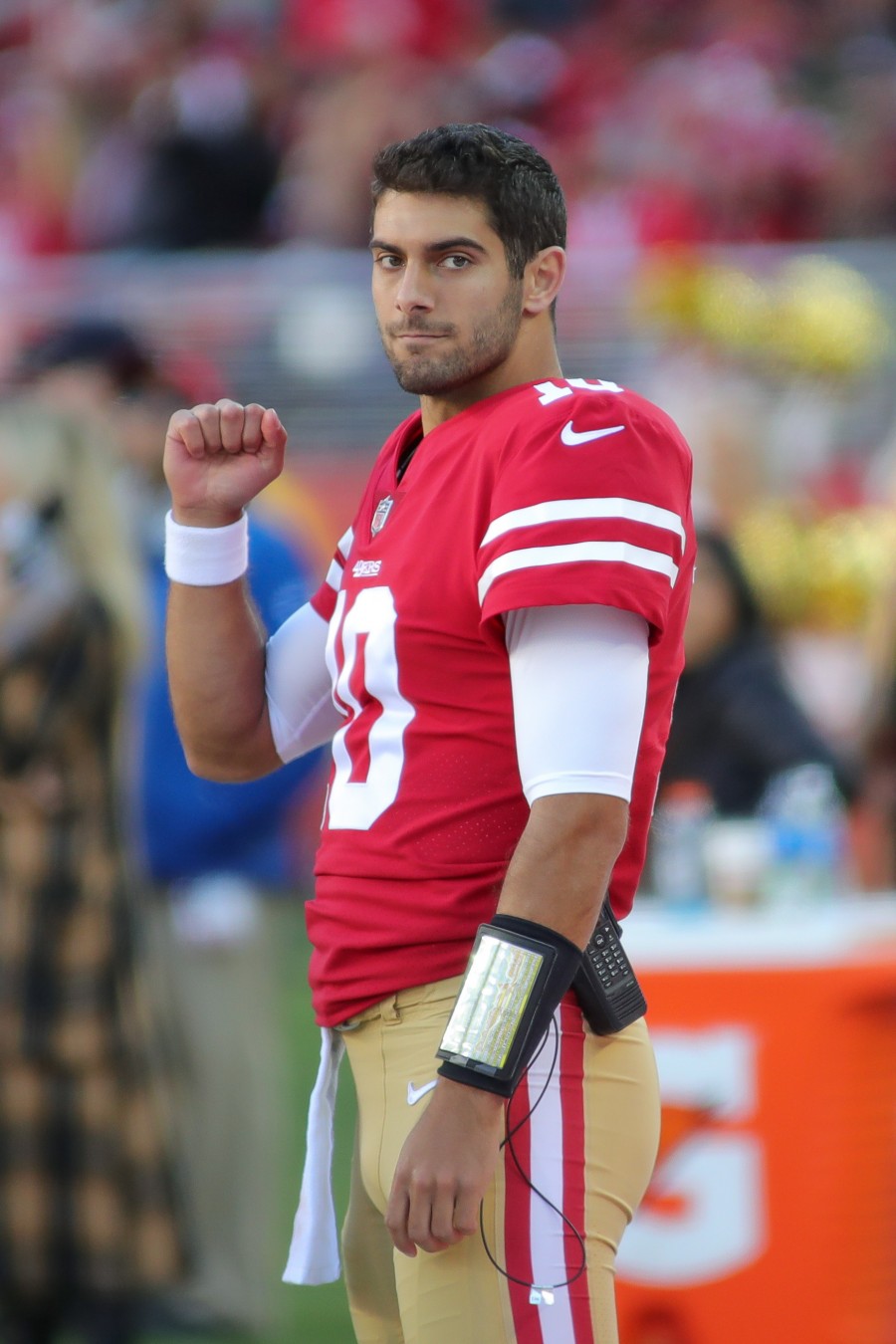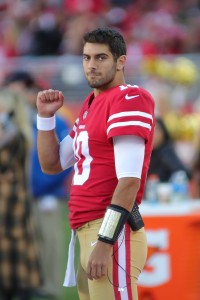 [RELATED: Panthers Concerned About Jimmy Garoppolo's Health?]
Per Fowler, Garoppolo's throwing timetable hasn't changed. Coach Kyle Shanahan recently said that the veteran QB is expected to start throwing in the next weeks, and Fowler says that the early-July target date is still on track.
The timing of this news is not-so-curious considering a recent report surrounding the Panthers' wariness of Garoppolo's injuries. Of course, while any suitor for the QB would want their acquisition to be healthy in time for the regular season, there's a good chance that the Panthers are also queasy about Garoppolo's long list of additional injuries. The 30-year-old also underwent thumb surgery this offseason, and he's missed time in his career thanks to a torn ACL and a high ankle sprain.
2021 was actually one of Garoppolo's "healthier" seasons, although he still battled through ailments while starting 15 games. The former Patriots draft pick finished the campaign having completed 68.3 percent of his passes for 3,810 yards, 20 touchdowns, and 12 interceptions while going 9-6 as a starter. He also started each of San Francisco's three playoff games, although his completion percentage dropped to 58.1 percent and he tossed two touchdowns vs. three interceptions while battling those aforementioned injuries.
Garoppolo is attached to a $24.2MM base salary, and considering the presence of Trey Lance and the 49ers apparent desire to turn to the former third-overall pick, the Panthers have no reason (nor, obviously, no desire) to take on that amount of money in a potential trade. Matt Barrows of The Athletic recently opined that the 49ers should consider eating part of the QB's salary as they look to move him off the roster. If the Panthers are indeed choosing between Garoppolo and Baker Mayfield, that salary savings could go a long way in determining which QB is traded.
Follow @PFRumors