Panthers-Browns talks about Baker Mayfield have reheated, to some degree, this week. The former Cleveland starter has been consistently connected to Carolina this offseason. San Francisco's four-plus-year starter has not.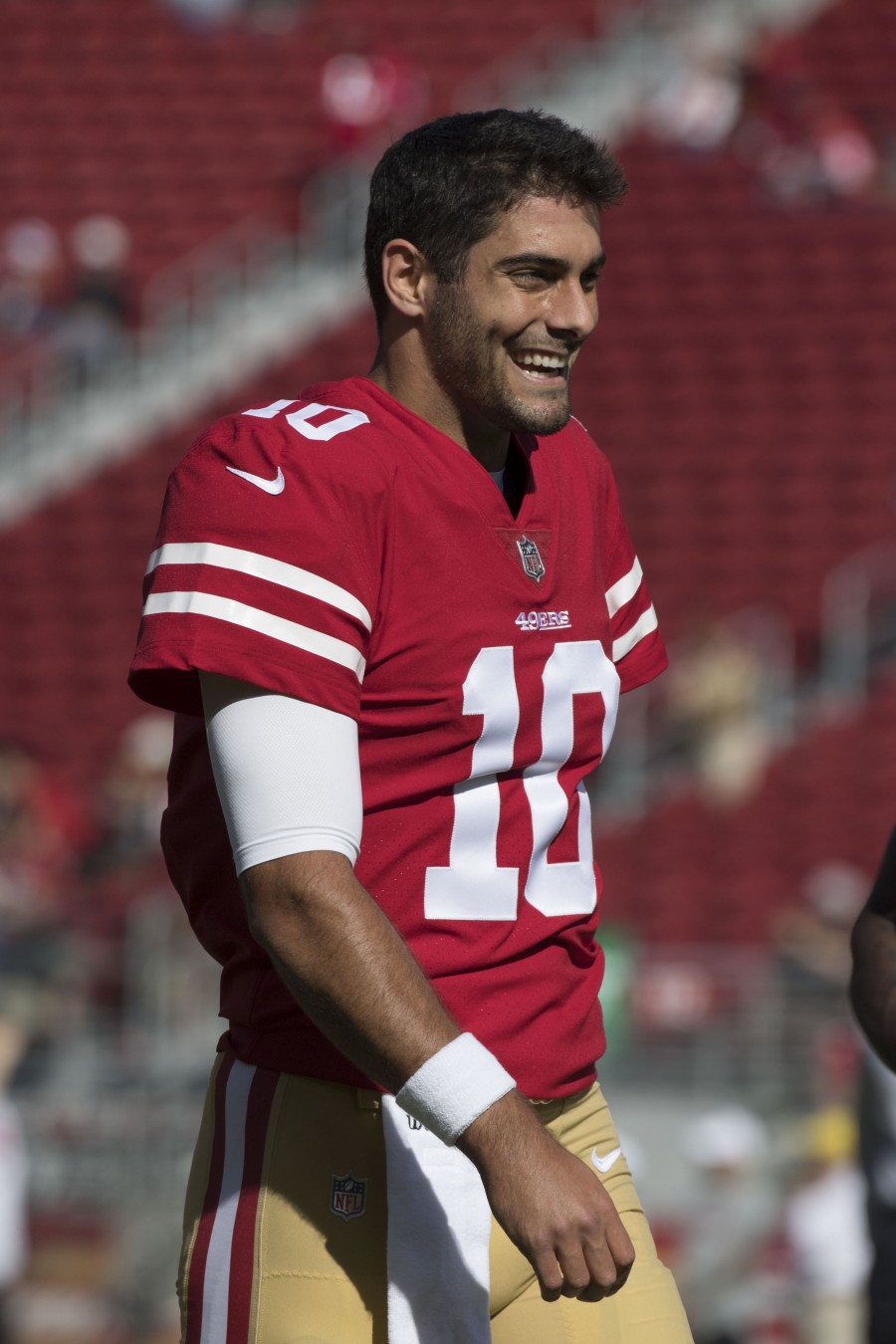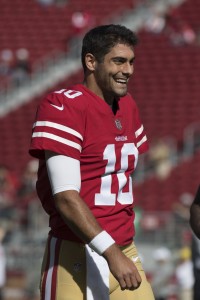 Jimmy Garoppolo's March shoulder surgery altered his trade market, effectively pausing it for what could be a four-plus-month stretch. The Browns have not blinked yet on dealing Mayfield, with money at the heart of the slowdown in their Panthers talks. The money remaining on Garoppolo's deal is also an issue for Carolina, but The Athletic's Joe Person notes some in the Panthers organization are concerned about Garoppolo's health (subscription required).
The procedure on Garoppolo's right shoulder followed a surgery on a thumb injury that plagued the veteran quarterback in the playoffs. Garoppolo, 30, also missed a game due to a calf injury midway through last season. The former Patriots backup missed most of the 2018 season after an ACL tear and was shut down after six games into the 2020 campaign because of a high ankle sprain — one he initially suffered in Week 2 of that season.
The injuries Mayfield battled for most of last season resulted in a steep performance drop-off and represent part of the reason he is on the outs in Cleveland, but they have not affected his trade market to the degree Garoppolo's shoulder ailment has his. Garoppolo is expected to be ready to throw again in July, but with the Panthers perhaps prepared to pull the trigger on a veteran QB soon — if, indeed, they finally add to their Sam Darnold–Matt Corral passer setup — are they willing to wait for Garoppolo?
A $24.2MM base salary would come with Garoppolo, as of now, but Person adds the Panthers are not open to taking on that amount. Garoppolo could agree to adjust his deal, in an effort to land in a better situation, but the ninth-year veteran could also balk at doing so in an effort to hit free agency. A refusal by Garoppolo to drop his 2022 price would apply pressure to the 49ers to release him. Garoppolo's salary is nonguaranteed; it becomes fully guaranteed by Week 1. This price tag has led some to believe the 49ers will indeed cut Garoppolo.
While a two-time NFC championship game starter, the oft-scrutinized QB carries considerable baggage that stands to complicate his upcoming age-31 season. The 49ers have stopped short of guaranteeing Garoppolo will be dealt, and while that is the scenario the team still hopes unfolds, the health and financial aspects here could mar a deal.
Follow @PFRumors